BTS: J-Hope Says He Is Not an 'Always-Cheery Person'
Over the past few months, BTS have had tremendous success with their singles "Butter" and "Permission to Dance." In an interview with Weverse Magazine, J-Hope of BTS spoke in detail about working on the songs, his experience in the group, his solo music, and how he refuses "to settle for" anything in his life.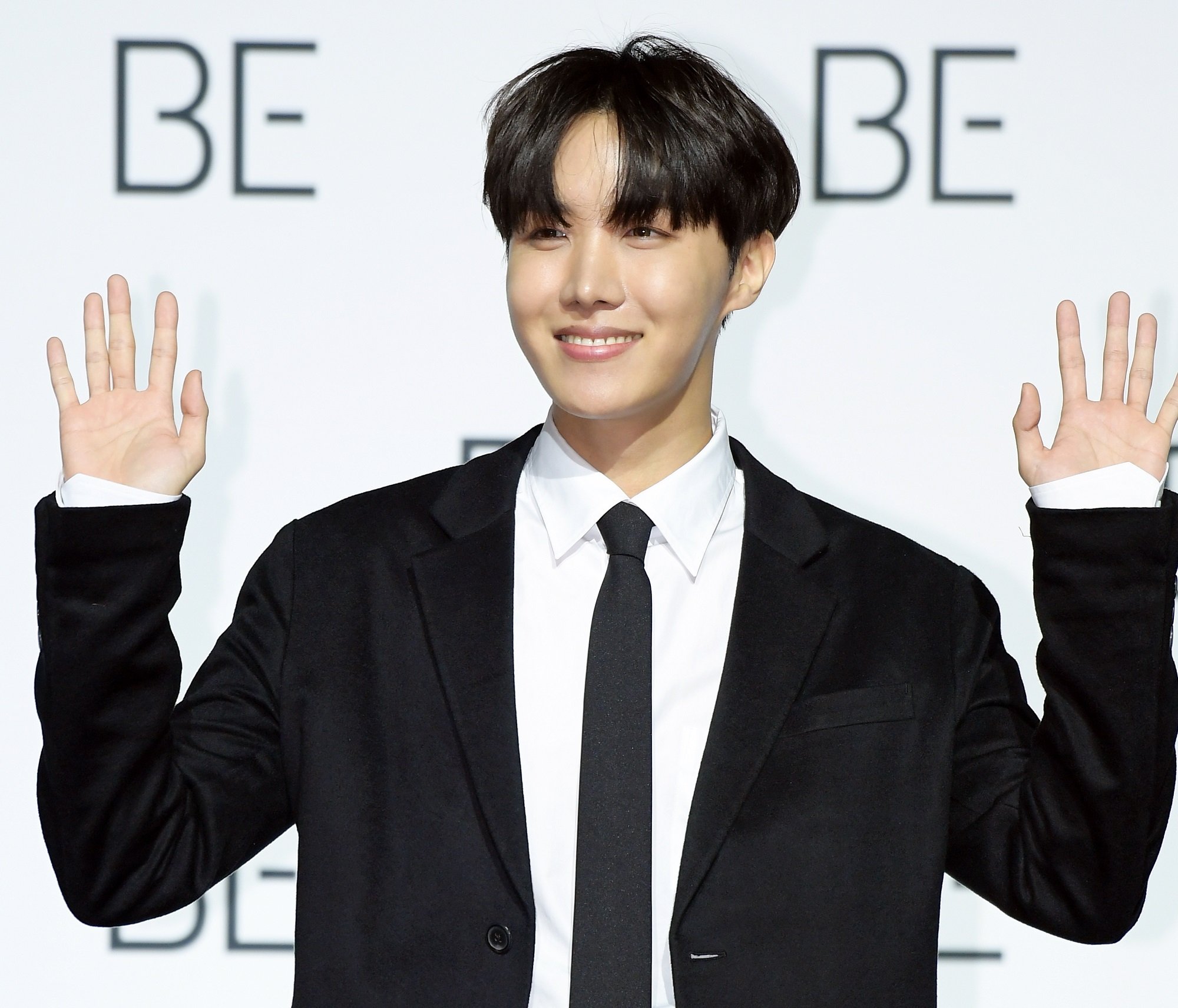 J-Hope of BTS took a different approach to music in the past year
On March 2, J-Hope released an extended version of "Blue Side," the outro from his 2018 mixtape Hope World. The BTS rapper released the new version as a celebration of the three-year anniversary of Hope World. Speaking with Weverse Magazine, J-Hope explained how his creative process with music has evolved over the years.
"People's emotions change every day and so do their feelings and the things they can accept throughout their lives, right? So I think the changing emotions I felt and came to accept as the group grew in popularity is also expressed by the way my songs changed," J-Hope said.
He continued, "It's also something I always spend time thinking about, but I'm just another young person living his life on this planet. I'm not really different from anybody else, which means I can't always be as bright as I was on Hope World. So that's why I tried a different approach to the things I could express."
J-Hope wants to show a new side of himself with music
At concerts and TV appearances, J-Hope always introduces himself with a trademark greeting.
"I'm your hope, you're my hope, I'm J-Hope!" He tells fans.
While J-Hope is typically known for his upbeat personality, the rapper told Weverse Magazine he has begun to show new sides of himself with music.
"… I realized I'm not just some always-cheery person—I experience hardship, too. So I thought I could grow closer with listeners by sharing little parts of me that I had been hiding away, and that it would be interesting to show people a side of me that's different from their idea of who j-hope is," he said. "Most importantly, I don't feel any resistance about who I am right now. As a person who makes music and releases songs about his personal life, I think this is all part of the process."
The BTS rapper does not want 'to settle'
In addition to changing how he makes music, J-Hope's introspection led him to realize that he never wants "to settle." Even though BTS have accomplished a great deal, J-Hope has new goals that he wants to achieve.
"Um … I'm—what should I say—not the kind of person to settle for their life as it is. I could just keep living like I am and do whatever I want with my life, but I don't know, honestly," J-Hope told Weverse Magazine.
He continued "I've already had so many amazing things happen but I want to take things one step further, as an individual and as a member of BTS. A thought came to me one day: Have I been challenging myself at all lately? Outside of making songs or dancing? But the answer was no. So I decided I would challenge myself and give some things a try, one of which was studying English. It's still hard and I have a long way to go, but I'm trying my best given our current schedule."