BTS' J-Hope Reveals He Can Finish an Entire Bottle of Wine by Himself
The BTS members are known to celebrate with a drink or two. One of the rappers in this group, J-Hope, can drink large amounts of wine at one time. Here's what we know about this idol and what Jin had to say about his drinking habits.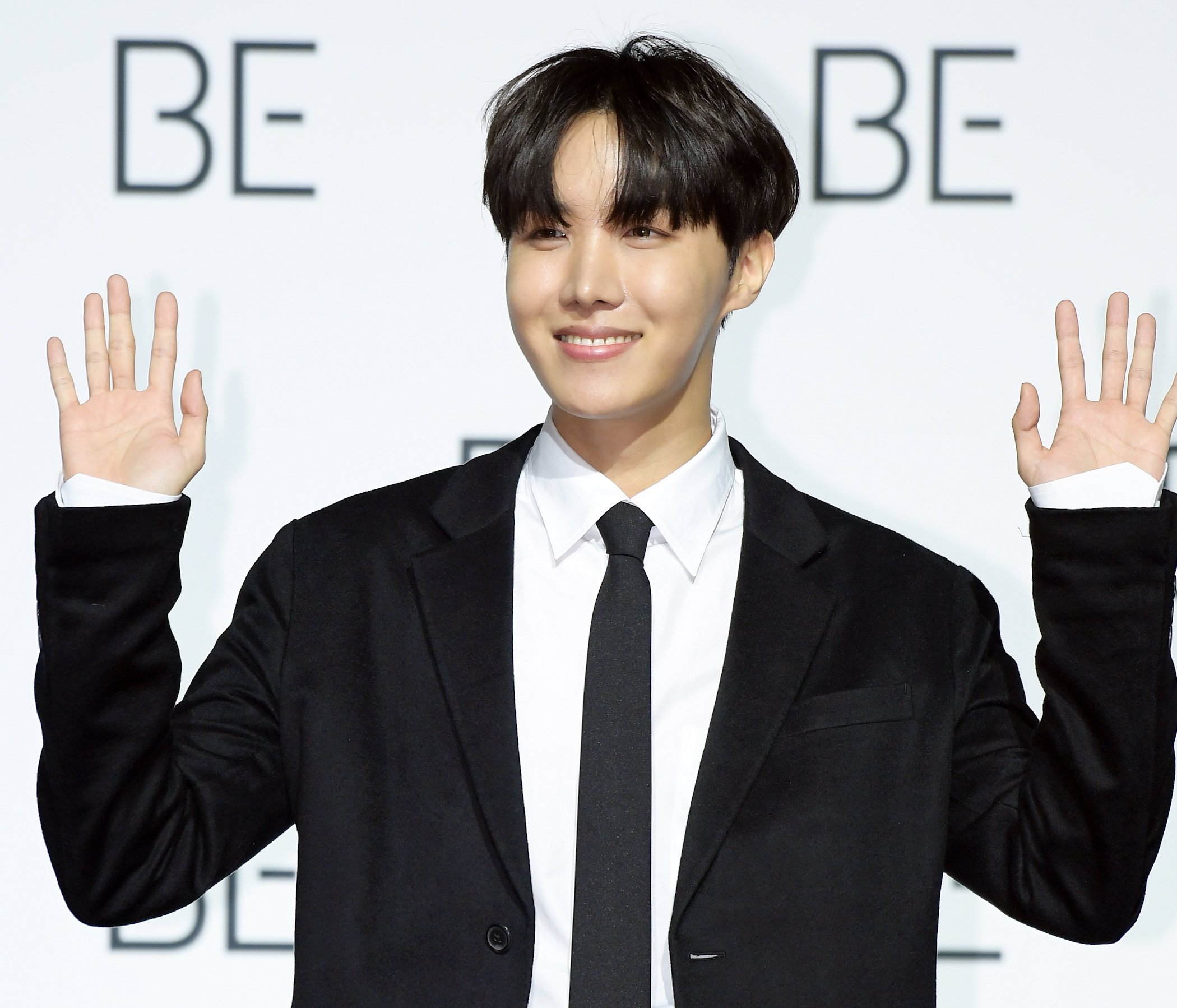 The BTS members released some alcohol-themed songs
The BTS members are known for their chart-topping songs, including "Permission to Dance," "Life Goes On," and "Butter." Additionally, some of the boy band's songs elude to the members drinking.
That includes Map of the Soul: Persona's "Dionysus." This song and its title reference Greek mythology and the god of wine, vegetation, pleasure, festivity, madness, and wild frenzy.
The translated lyrics read, "Just get drunk like Dionysus, Drink in one hand, Thyrsus on the other, Art splashing inside this clear crystal cup, Art is alcohol too, if you can drink it, you'll get drunk fool."
J-Hope revealed that he can drink an entire bottle of wine by himself
Not all of the BTS members drink the same amount of alcohol. During one interview with Billboard, the BTS members took turns sharing fun facts about themselves. When it was J-Hope's turn, the rapper shared that he can finish an entire bottle of wine by himself. To the oldest member of the group, Jin, that amount wasn't impressive.
"J-Hope, being able to drink only one bottle of wine is, in my opinion, a matter of mindset," Jin said, according to a translation on the YouTube video. 'You can finish two, but your mindset is weak. That's why you can only drink one."
"No, but, for my standards, even one bottle was a great challenge," J-Hope said. "And even now, I finish one bottle with difficulty.
Other BTS members shared their love for wine. That includes another rapper in this group, Suga, who also shared that he sometimes drinks the Korean beverage, soju.
The BTS members sometimes share their favorite alcoholic drinks with fans
Now that all BTS members are of age, these artists sometimes show themselves drinking in videos posted to Weverse and Twitter. All seven of these idols drink, although not all of them drink the same amount of alcohol.
"I think Bon Voyage showed us that all the members do in fact drink, and they've also stated quite a few times that they have 'drinking buddies' for when they want to relax and knock back a few… [some of the members] don't like to drink," one Quora user said.
On The Late Show Starring Jimmy Fallon, the boys enjoyed a proper New York meal and talked about some of their favorite foods. The host asked, "what is the 'go-to' food in Korea?"
"Spicy, fried chicken," RM replied. "Chicken and beer."
J-Hope's "Outro: Ego" music video is available on YouTube. Music by BTS, including their recently released album, Map of the Soul: 7, is available for streaming on Spotify, Apple Music, and most major platforms.
RELATED: VIDEO: BTS Fans Held Their Breath as This Member Cut His Own Hair (and Posted the Video on Twitter)