BTS' J-Hope Says Working With the K-Pop Group Is 'Kind of an Ugly Duckling'
He's your hope, and you're his hope. 
J-Hope is one of the seven members in the K-pop group BTS, known as the unofficial "sunshine" of this boy band. Although he loves spending time with ARMYs, sometimes, working feels like the "ugly duckling." 
Here's what we know about J-Hope and his time creating music.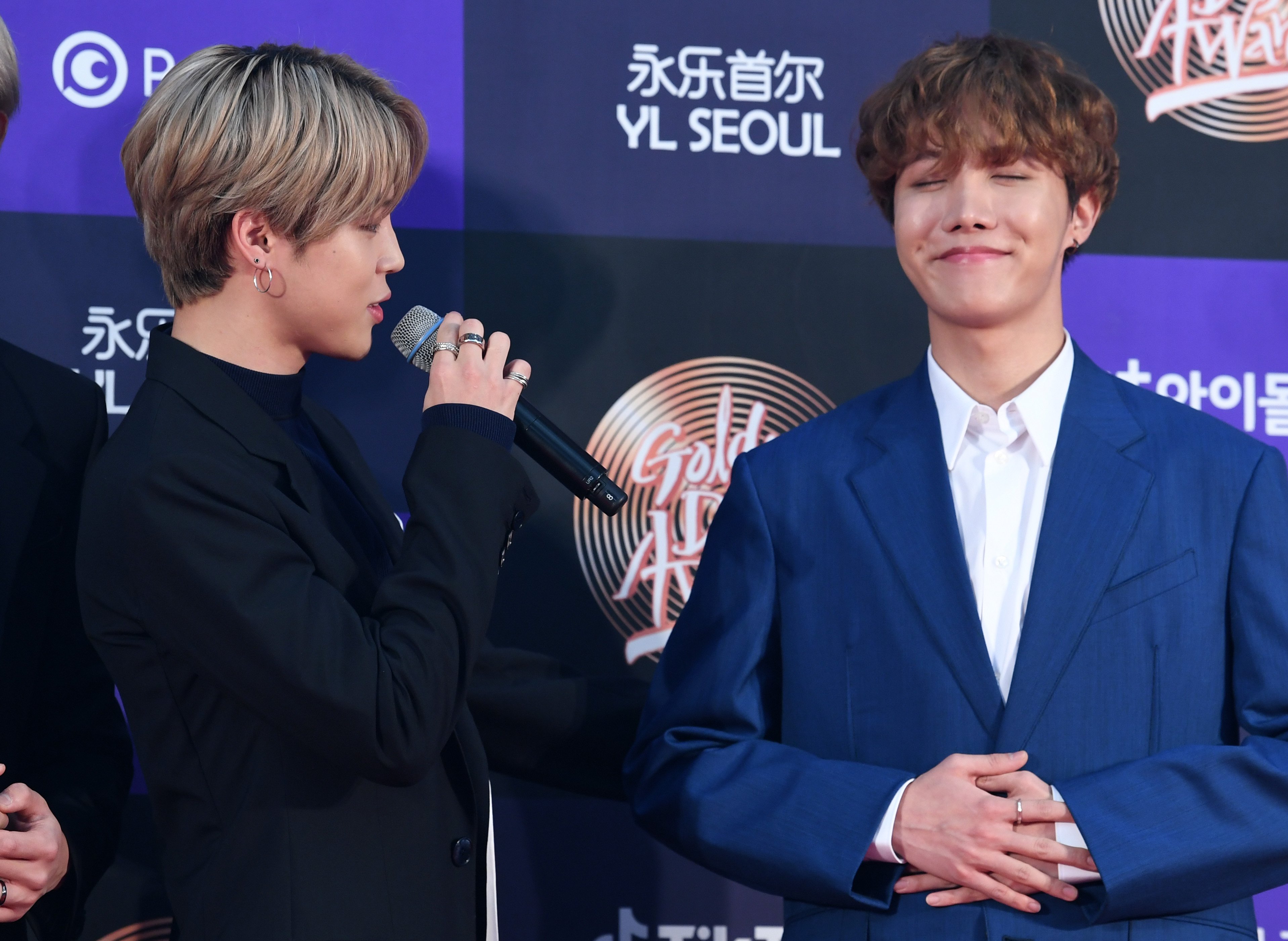 J-Hope is one of the rappers and songwriters in the K-pop group BTS
He loves his hamburgers and Sprite. J-Hope, real name Jung Hoseok, is one of the rappers and main dancers in the award-winning K-pop group, BTS, performing on songs like "Boy With Luv" and "Permission to Dance." 
J-Hope also has a role in writing original songs performed by this K-pop group. For Be (Deluxe Edition), J-Hope, RM, and Suga had a role in creating the title track, "Life Goes On." For Map of the Soul: Persona, J-Hope co-wrote the song "Home."
The BTS members are often writing, recording, and performing new music
J-Hope appeared on chart-topping BTS songs, along with RM, Jin, Suga, Jimin, V, and Jungkook. Even when they're not working on music, these artists often connect with fans via social media and during live streams. They're also the stars of their variety show, RUN BTS, where they compete in different challenges. 
One episode included cooking recipes in teams, while another featured them arranging flowers. Of course, the BTS members also spend time partnering with big brands. Recently, they brought the "BTS Meal" to McDonald's locations worldwide, even filming extra connect for this collaboration. 
"Work is kind of an ugly duckling," J-Hope said during an interview with Weverse Magazine. "Work gives me good energy, but there's [the] energy you get from resting." 
"But someone like me feels alive when they're working, so I need to keep moving and keep doing," he continued. "I feel anxious when I stop and content when I go. Every once in a while, I don't want to work, but I can't not work."
It's this drive and determination that pushed J-Hope to create his solo album and a single with Becky G. As stated in several interviews, it's also the support from BTS fans that pushes J-Hope to pursue his work. 
J-Hope also releases music as a solo artist
Even when BTS had their "period of rest and relaxation," J-Hope spent that time working on his solo project. He recorded the song "Chicken Noodle Soup" with Becky G, also appearing in the music video posted to YouTube. 
J-Hope is also the artist behind the chart-topping mixtape, Hope World, released in 2018. In conjunction with BTS, J-Hope released the solo songs "Just Dance" and "Outro: Ego," which appear on the boy band's albums.
Music by BTS, including the Map of the Soul: 7 song "Outro: Ego," is available for streaming on Spotify, Apple Music, and most major platforms.