BTS' J-Hope Shares Extra Love for ARMY With His Instagram Username
BTS' J-Hope is the solo artist behind "Chicken Noodle Soup." As fans' "sunshine," J-Hope's Instagram username even mentions his love for the BTS ARMY. Here's what we know about BTS' rapper and the not-so-secret meaning behind his Instagram account name.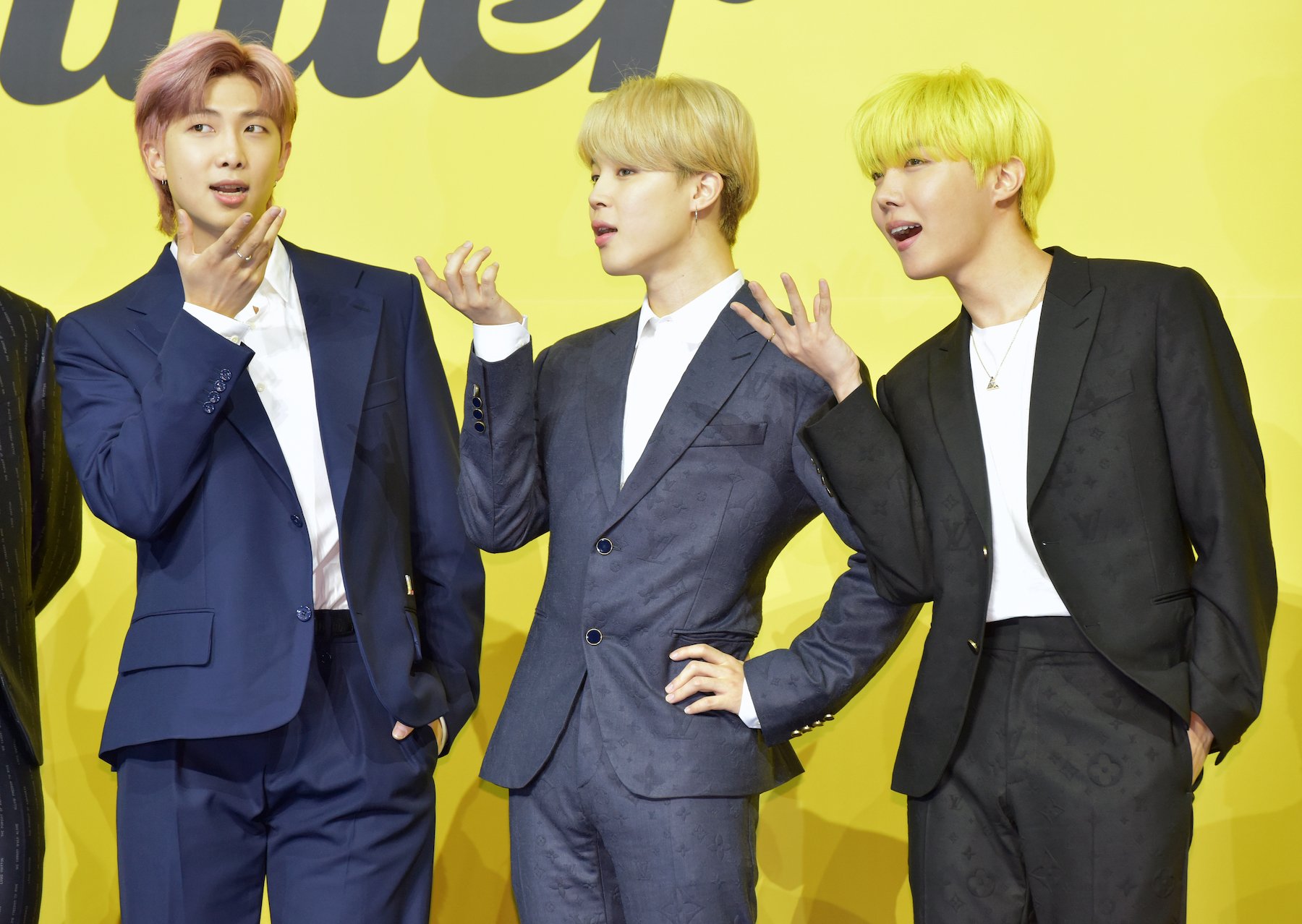 BTS' J-Hope is known as the 'Golden Hyung' and 'Sunshine' to ARMYs
He's your hope, and you're his hope. This BTS member even earned the nickname "Sunshine" for his bright and warm disposition, always looking to make ARMYs smile with his dance moves and social media posts. 
He earned the nickname "Golden Hyung" for being a talented rapper, dancer, and songwriter for the K-pop group. When BTS made their individual Instagram accounts it was no surprise to fans that J-Hope created his nickname with the BTS ARMY in mind. 
What is J-Hope's name on Instagram?
Along with BTS members RM, Suga, Jin, V, Jimin, and Jungkook, J-Hope created a solo Instagram account, giving ARMYs an inside look into his personal life. BTS J-Hope's Instagram username is @uarmyhope.
The "Hope" from this username comes from the rapper's stage name, J-Hope, with his real name being Jung Hoseok. One fan on Twitter pointed out that this username reads as both "you are my hope" and "ARMY," giving the Instagram account an extra special meaning. 
J-Hope is the only BTS member with an ARMY-themed username, with V's Instagam username being @thv, a supposed reference to his real name, and Jungkook's Instagram name is all of the letters in the English alphabet minus the "JK." V is the BTS member with the most followers, currently with over 22 million ARMYs following his account.
J-Hope often shares his love for the BTS ARMY
Even outside of his Instagram account, J-Hope is often sharing his love and support for BTS' massive fan base. It's ARMYs that create specific charity projects in honor of the BTS members' respective birthdays. Even before they created individual Instagram accounts, BTS earned the Billboard Music Award for Top Social Artist for three consecutive years.
"ARMY is absolutely… I feel like they've become an icon themselves," J-Hope said during an interview with Kenya BTS ARMY. "I'm so proud of them. They're amazing. ARMY is like an artist in itself now, too. Sort of like they're one big symbol of the era? ARMY is as famous as BTS now." 
"I think we give each other good energy and helped each other to make something good," he continued. "It might sound obvious coming from a member of BTS, but if I were ARMY, I'd never be ashamed to call myself a fan of BTS. Anyway, I'm seriously… I want them to always know I'm really, really grateful for them."
In addition to Instagram and the BTS group Twitter account, ARMYs can connect with J-Hope on the artist-to-fan communication platform, Weverse.