BTS' J-Hope Had 'Some Struggles' Working on Solo Music Lately
J-Hope released Hope World, and the single featuring Becky G, "Chicken Noodle Soup." With Jin releasing "Super Tuna" and V debuting "Christmas Tree," some ARMYs wonder when BTS' J-Hope will release more solo music. 
The artist confirmed that while he's had "some struggles" recently, he's always working on solo music. 
BTS' J-Hope released his mixtape 'Hope World' in 2018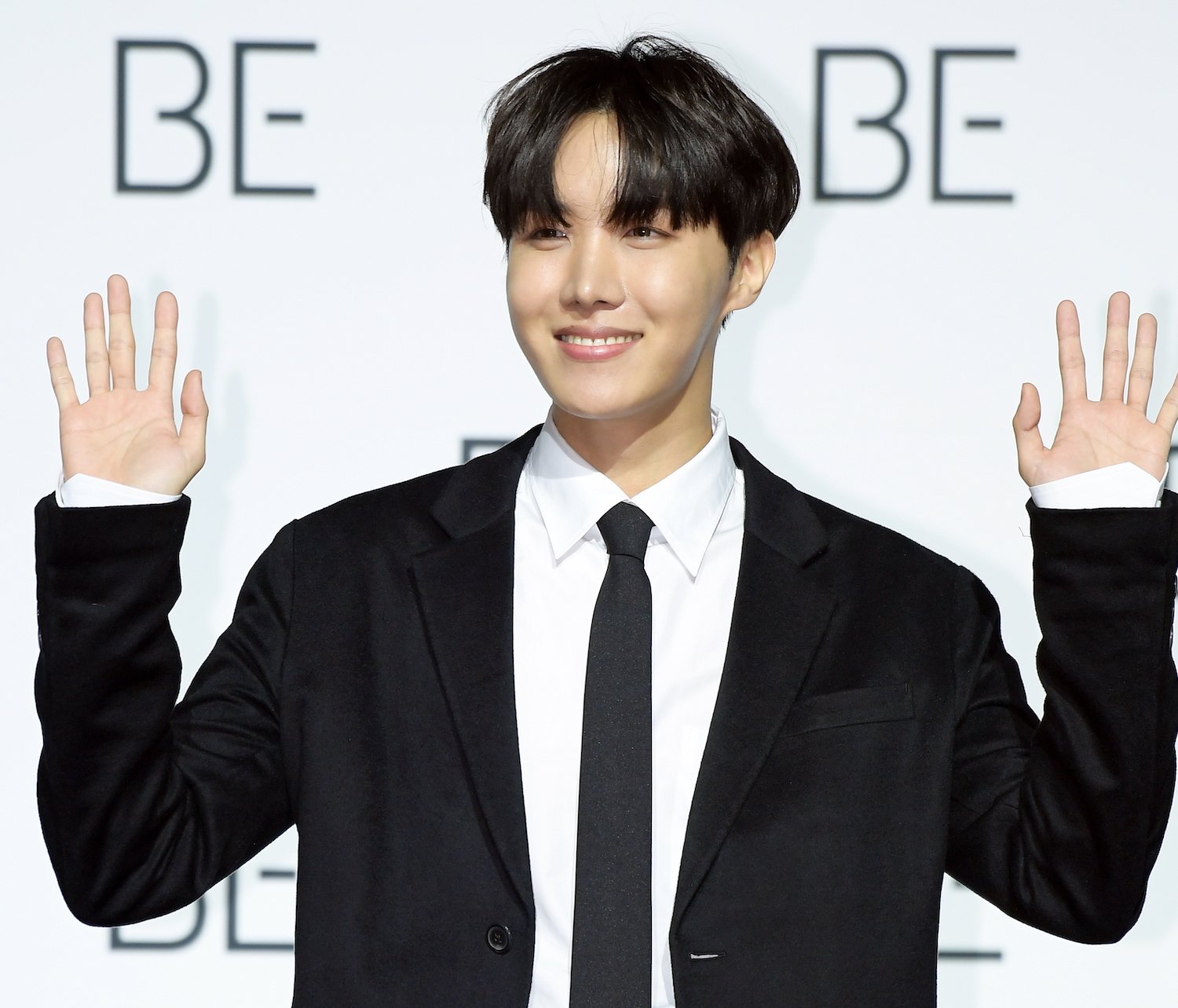 He's one of the rappers in BTS songs like "Outro: Tear," "Butter," and "Permission to Dance." J-Hope (real name Jung Hoseok) is also a chart-topping solo artist. In 2018, this artist released his mixtape Hope World, breaking a few records and trending on Twitter in the process. 
According to Jazminemedia, "J-Hope has set another record with 'Daydream' [from Hope World], just after 24 hours, the music video reached 12,181,987 views, thus becoming one of the fastest Korean solo artists MVs to reach the 10 million views."
BTS' J-Hope had 'some struggles' working on new solo music
J-Hope sometimes collaborates with RM and Suga to create BTS' music. He's also "always" working on solo music, with some ARMYs wondering when this rapper's next mixtape will debut. There is no set premiere date, although the artist confirmed he's "always working on something."
"I had some struggles recently," J-Hope said during an interview with GQ Magazine. "And I went through a slump too. I'd reached my limit, in a way. I kept wondering how I could get through it, but in the end, I decided to start over from scratch." 
"So yes, I'm working on something completely new, with the desire to make something that is truly and uniquely mine, as quickly as I can," he continued. "I've even given myself a deadline."
The BTS members have been considerably busy, appearing in several YouTube segments in conjunction with their appearance on The Late Late Show With James Corden. 
They performed "My Universe" with Chris Martin and Coldplay during the 2021 American Music Awards. Additionally, along with Jimin and Jungkook, J-Hope danced to Megan Thee Stallion's verse in "Butter."
J-Hope and Becky G's 'Chicken Noodle Soup' premiered during 2019
One of J-Hope's recently released solo projects (aside from "Outro: Ego" from Map of the Soul: 7) was his track with Becky G, titled "Chicken Noodle Soup." On Spotify, this song holds over 120 million plays. Additionally, all seven BTS members performed this song during the Festa Muster Sowoozoo Concert 2021.
Most BTS members release solo music, including Suga, who premieres solo music under the stage name Agust D. RM was even featured on Lil Nas X's "Old Town Road" remix titled "Seoul Town Road." 
More information regarding J-Hope's solo music will, presumably, be announced in the coming weeks. The BTS' unofficial "Golden Hyung" recently traveled to Hawaii following the K-pop group's Permission to Dance on Stage residency.