BTS: J-Hope Surprised Fans With a Full Version of His Song 'Blue Side'
J-Hope of BTS released his solo mixtape Hope World on March 2, 2018. To celebrate the three-year anniversary of Hope World, J-Hope released an extended version of "Blue Side," the album's original outro. The newest version of "Blue Side" proved to be a surprise for BTS fans, and fans celebrated the track and Hope World on social media.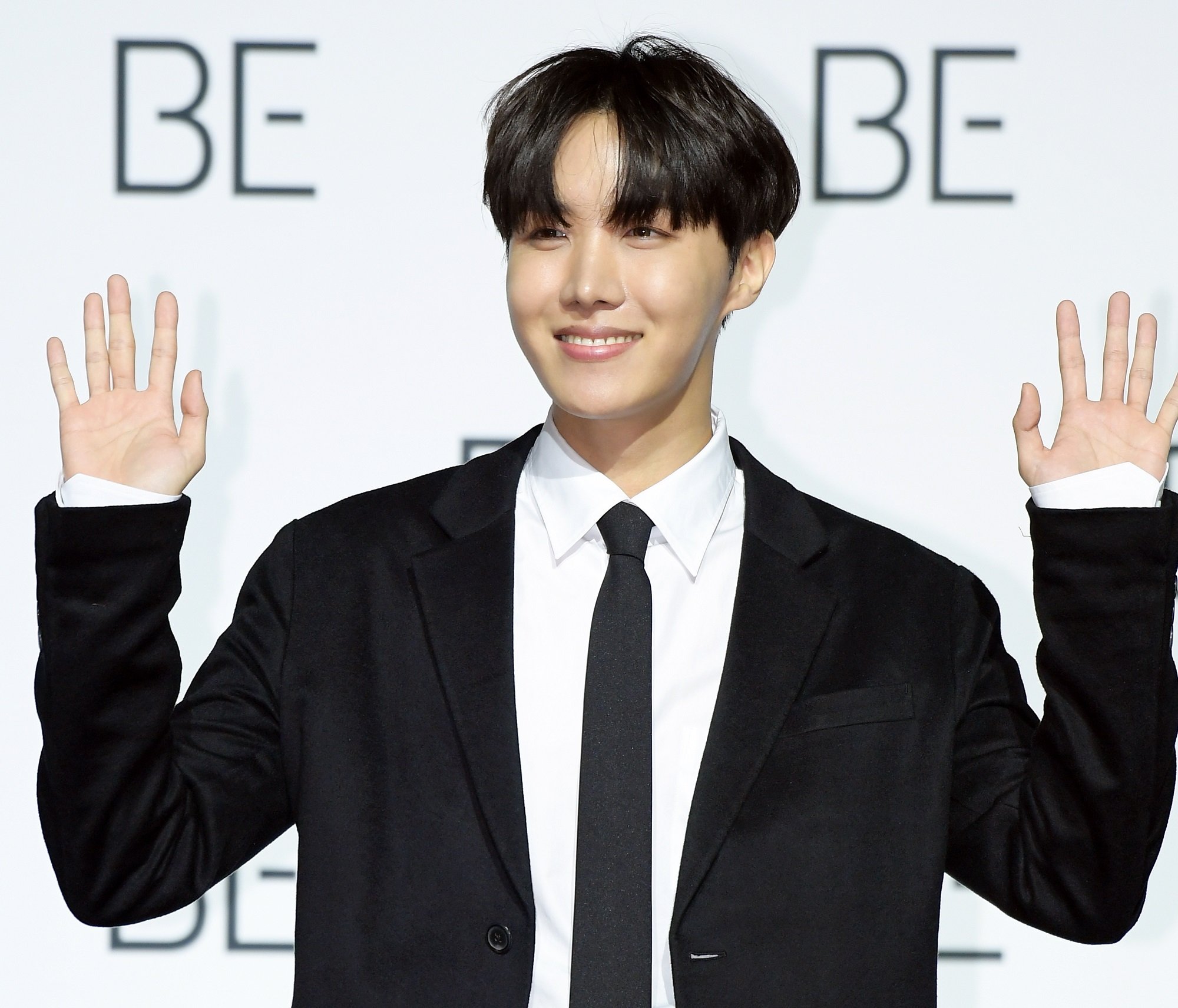 J-Hope released his mixtape 'Hope World' in 2018
There are seven members in BTS: Jin, Suga, J-Hope, RM, Jimin, V, and Jungkook. RM, Suga, and J-Hope make up the band's rap line and Jin, Jungkook, Jimin, and V are the group's vocal line.
Hope World is J-Hope's first solo mixtape. The album was released at midnight KST on March 2, 2018, and 10 a.m. EST on March 1, 2018. Hope World has seven tracks: "Hope World," "P.O.P (Piece of Peace), Pt. 1," "Daydream" (백일몽; Baegilmong)," "Base Line," "Hangsang" (feat. Supreme Boi), "Airplane," "Blue Side (Outro)."
"My fantasy had always been making a music video and performing with music that I had created. I also wanted to put my own story to music and share it with the world," J-Hope told Time Magazine in 2018.
J-Hope released an extended version of 'Blue Side' on BTS' SoundCloud
On March 1 at 10:02 a.m. EST, J-Hope tweeted a link to the new version of "Blue Side" on BTS' shared Twitter account. The tweet included a photo of cover art for the song, and J-Hope shared that Eddie Kang designed the art.
As with the original outro, "Blue Side" was produced by Hiss Noise and Adora. J-Hope, Hiss Noise, and Adora wrote the song. The extended version of "Blue Side" was shared on BTS' SoundCloud, allowing ARMY to listen to the song for free.
In a post on BTS' blog, J-Hope shared his reasoning for releasing "Blue Side."
"It's March 2. It's been 3 years since the mixtape called Hope World was released. At that time, I remember that I was drawn to the rush of wanting to listen to my music," he wrote according to an English translation on the blog.
The BTS rapper shared that he wanted to show his maturity in songwriting and musical abilities since originally releasing Hope World in 2018.
"Although it is still only one song, I wanted to show that I am getting a little bit of musical maturity, and furthermore, it was released with a strong desire to continue to challenge, develop, and come back with growth," he wrote.
BTS fans reacted to 'Blue Side'
The original outro of "Blue Side" is less than two minutes long, but J-Hope's new extended version of the song is over three minutes long. On social media, BTS fans expressed their excitement over J-Hope's newest release.
One fan wrote on Reddit, "Is this real life??? He's giving us Blue Side full ver??? I'm literal crying tears of happiness, just yesterday I mentioned that this song was too short!!!"
"i adore this version of blueside. hobi's vocals are as soothing as ever & the lyrics, the rap & the changes in the instrumental elevate the song (which i didn't think was possible, cause the original is so beautiful)," a Reddit user wrote.