BTS' J-Hope Tried Carrying Around a Reusable Mug to Reduce Waste: 'It Was Hard'
BTS' J-Hope is an unapologetic fan of coffee. And he's trying to reduce his waste by carrying around a reusable mug. Here's what we know about the "Chicken Noodle Soup" rapper's eco-friendly endeavors.
BTS' J-Hope has done a lot with his success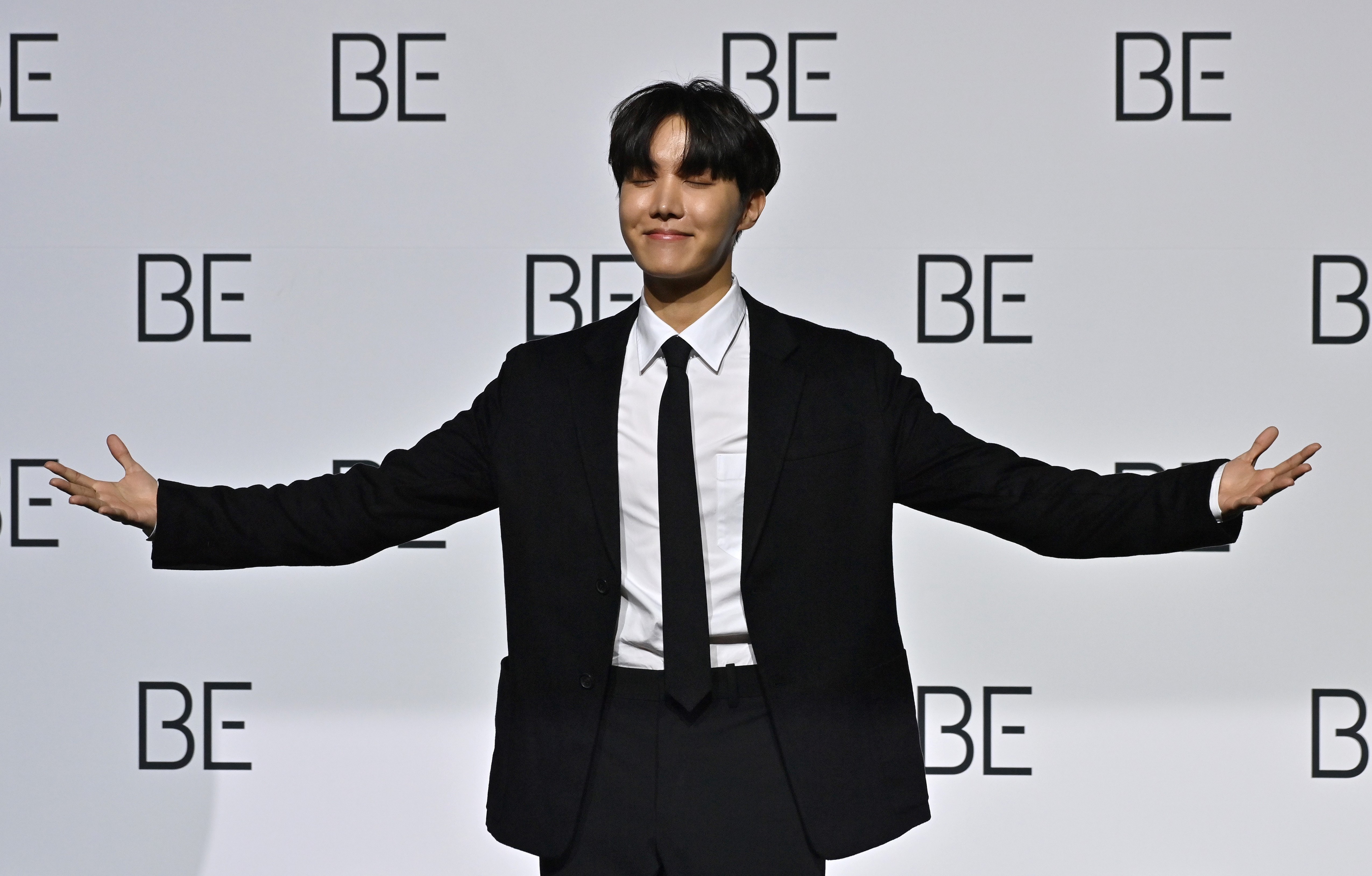 He's your hope, and you're his hope. Along with Suga and RM, J-Hope (real name Jung Hoseok) is one of the rappers in BTS, lending his voice to songs such as "Life Goes On," "Permission to Dance," and "Butter." 
According to BTS Fandom, J-Hope helped create songs including "Fly To My Room," "Blue & Grey," and "Dis-ease" off of Be (Deluxe Edition). Of course, J-Hope also releases music as a solo artist, including his chart-topping 2018 mixtape Hope World.
J-Hope also is constantly experimenting with new music. His song "Chicken Noodle Soup" with Becky G was one of the first tracks to feature Korean, English, and Spanish lyrics.
Along with the other BTS members, J-Hope is known for his activism. The K-pop group partnered with UNICEF for their "Love Myself" campaign and later donated to the Black Lives Matter movement. 
J-Hope is trying to reduce waste by carrying a reusable mug
J-Hope was nicknamed BTS' "sunshine" for a reason. The artist is incredibly giving. He gifted an ARMY his bag during a concert. And according to Billboard, J-Hope "donated more than $90,000 to the ChildFund Korea in observation of South Korea's Children's Day." 
When asked during a December 2021 interview with GQ Magazine what new habit he was trying to adopt, J-Hope mentioned eco-conscious acts he has incorporated into his everyday life.
"I tried carrying around a reusable mug to reduce the amount of disposable items I use, but it was hard," J-Hope said. "I'm trying to do the little things first, what I'm able to do, like properly sorting my trash and recycling."
Other BTS members advocate for the environment, too
J-Hope isn't the only BTS member who has tried carrying reusable items. During the boy band's 7-Second Interview posted to the BangtanTV YouTube channel, Jin shared he keeps a utensil in his bag.
"In my bag is a spoon always," Jin said, according to a translation on the video. "I don't know why. I never use it, so it's just there."
Also, in honor of RM's love for nature, ARMY's 25th birthday project for the rapper included planting 1,250 trees. They named the South Korea location "RM Forest No. 1."
In addition, when BTS spoke at the United Nations, they mentioned the importance of climate change activism among world leaders and consumers.
RELATED: J-Hope Sent a Coffee Truck to the Set of Suga's Music Video for 'Daechwita,' and It's Totally Friendship Goals