BTS' Jimin Has Over 40 Acting Credits on His IMDb Page
Although the BTS ARMY would love to see Jimin as Prince Eric in Disney's live-action The Little Mermaid, Jimin has not officially branched out to start acting. Still, this singer and dancer is already credited with acting in 43 productions, according to IMDb.
Here's what we know about this K-pop performer.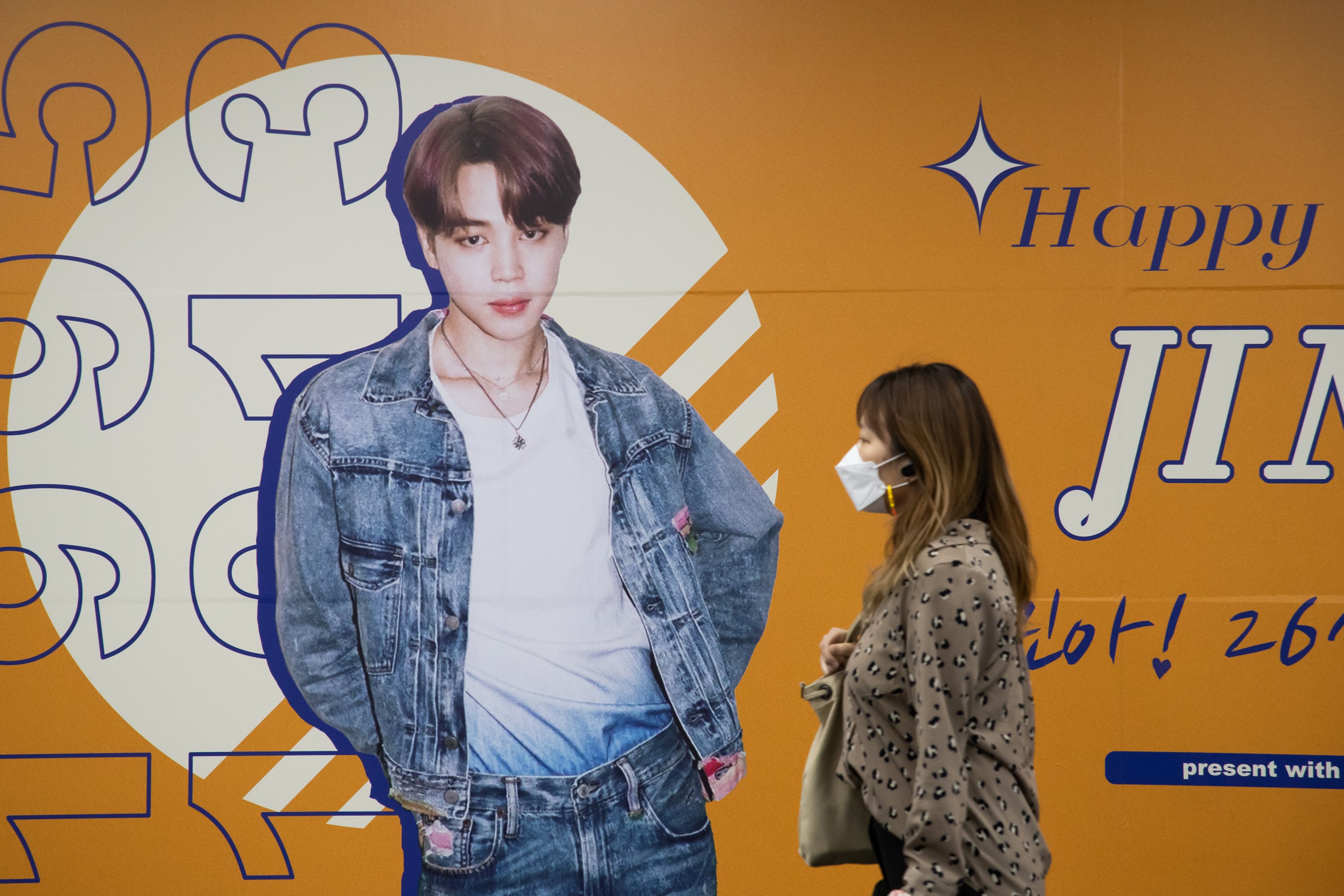 Jimin is a singer in BTS
He's a dancer, a singer, a songwriter, and a member of the chart-topping K-pop group, BTS. As one of the seven members, Jimin appeared on group songs like "Life Goes On" and "Boy With Luv." Aside from appearing in group songs, Jimin also performs a number of solo songs. 
That includes the Map of the Soul: 7 song, "Filter," and "Serendipity" off of Love Yourself: Her. When it comes to acting, though, Jimin earned several credits from his work with the award-winning boy band. 
Is BTS' Jimin an actor?
Jimin has not officially acted in a feature film or television show. Not yet anyway. Regardless, this singer has his own IMDb page and is credited with acting in over 40 BTS music videos. That includes the "Stay Gold," "Boy With Luv," and "Make It Right" music videos, credited as "video shorts." 
This singer also appears as himself in Run BTS, a video series starring each of the K-pop idols. In it, these performers competed in everything from cooking contestants to laser tag to voice acting for animated Disney films. 
Some fans wanted Jimin to act in Disney's live-action 'The Little Mermaid'
He's BTS' "resident prince charming" for a reason. Although Jimin primarily focuses on BTS, some ARMYs wanted him to put his acting skills to good use in the Disney live-action adaptation of The Little Mermaid. Fans on Twitter posted pictures of Jimin, saying he would be perfect as the charming and handsome Prince Eric. 
There were a few other singers who fans wanted to see as Prince Eric on the silver screen. That includes the former One Direction member, Harry Styles, who reportedly turned down the role to focus on his music. 
Some weeks after discovering Halle Bailey would portray the title character, Disney announced Jonah Hauer-King would star alongside the Chloe X Halle performer as Prince Eric in the live-action adaptation. 
Aside from Jimin, Jin shared his love for acting. During one interview on The Late Show Starring Jimmy Fallon, Jin shared that if he wasn't in BTS, he would probably be an actor, imitating Macaulay Culkin in Home Alone to showcase his acting skills. Other BTS members even shared, according to Stylecaster, that acting isn't completely out of the question. 
"Hey, Brad [Pitt]! Hey, Leonardo [DiCaprio]! I mean, who knows? Who knows? Some boy band from Korea who gets a GRAMMY nomination someday, no one believes it, maybe," RM said, to which V added, "Hi, Keanu Reeves! Hi Leo," Jungkook concluded, "But not yet."
The "Dynamite" music video is now available on YouTube. Music by BTS, including their recently released album, Map of the Soul: 7, is available for streaming on Spotify, Apple Music, and most major platforms.