BTS: Jimin Is 'Curious About' and Wants 'to Explore the Nature of Relationships'
In a recent interview with GQ Magazine, Jimin of BTS shared that he is 'curious about' and 'wants to explore the nature of relationships.'
On Dec. 22, 2021, GQ Magazine published interviews with the members of BTS: Jin, Suga, J-Hope, RM, Jimin, V, and Jungkook. In his interview with GQ Magazine, Jimin of BTS talked about his songwriting, his interests, and his nightly exercise routine.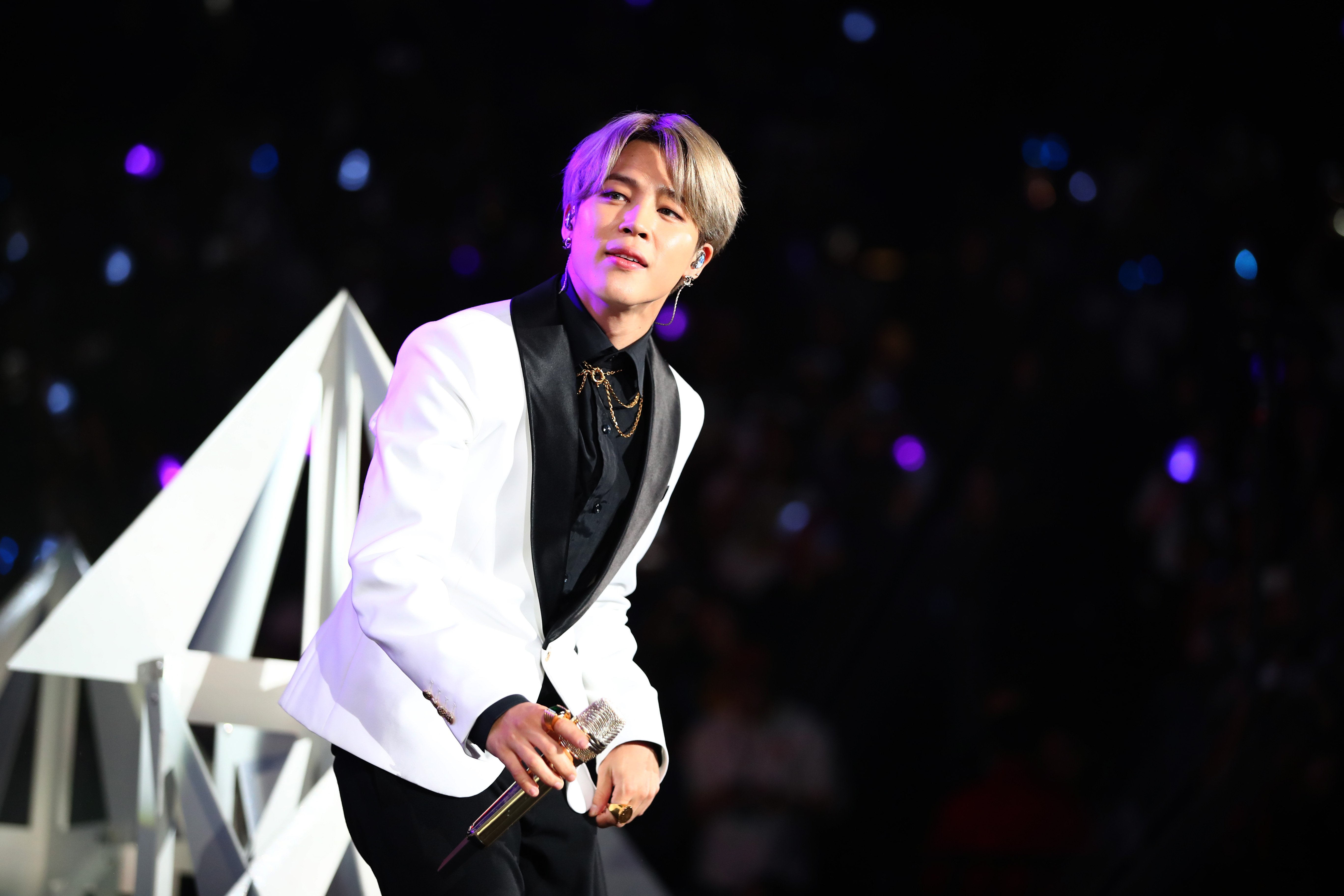 Jimin of BTS 'is curious about human relationships'
In the interview with GQ Magazine, Jimin was asked about his songwriting and where he finds "inspiration" for music.
"I get a lot of inspiration from my everyday life and the conversations I have with those I'm close to. However, I was quite isolated this past while, so I haven't been able to work on my music as much. These days, I've been trying some new things while I receive some vocal coaching from Jung Kook," Jimin answered.
GQ Magazine then asked Jimin what his "world" is "filled with these days," and the BTS singer replied:
"Hmm, I think it's become filled with a lot of abstract things. For example, I'm curious about human relationships, something many people are interested in. I want to explore the nature of relationships. I like talking about topics like this."
What the BTS singer thinks about BTS' success
Over the years, Jin, Suga, J-Hope, RM, Jimin, V, and Jungkook have grown to be famous around the world as members of BTS. Speaking with GQ Magazine, Jimin shared what he thinks about the band's massive popularity and accomplishments.
"There are so many moments that are unbelievable to me, even now. I still remember so clearly how our concert venues got bigger and bigger, how our international fans would sing along with us in our language, and even how we'd fly through the air on stage," Jimin told GQ Magazine.
He continued, "There was also a particular moment that really moved me. It's harder than you think to see people's faces when you're on stage. But it's such a thrill when you can see those who hadn't looked happy at the beginning of the concert laughing by the end. It's very moving. These are the kinds of experiences that motivate me to keep performing."
Jimin likes to run before going to bed
In his interview with GQ Magazine, Jimin revealed that he likes to end each day with a run.
"I like pushing my body physically and sweating it out. I'm really into running these days. I usually run at night. When I run, taking in the cool breeze and the smell of grass, all my trivial thoughts disappear," he said.
The BTS singer continued, "When I stop to catch my breath after a hard run, I listen to music for ten, even thirty, minutes. Then I run back home, wash up, and go to sleep feeling refreshed. This has become something of a routine for me, so now I only feel like the day is finished if I've gone for a night run."