BTS' Jimin Reveals How 'Permission to Dance' Uplifted Him — 'It Lit up My Life'
"Permission to Dance" featured new moves and colorful outfits. It also brought comfort to BTS fans, some of whom are socially distant from this K-pop group.
During one interview, Jimin shared that this song, in particular, "lit up his life." Here's what we know about this dancer and the boy band's recently released single.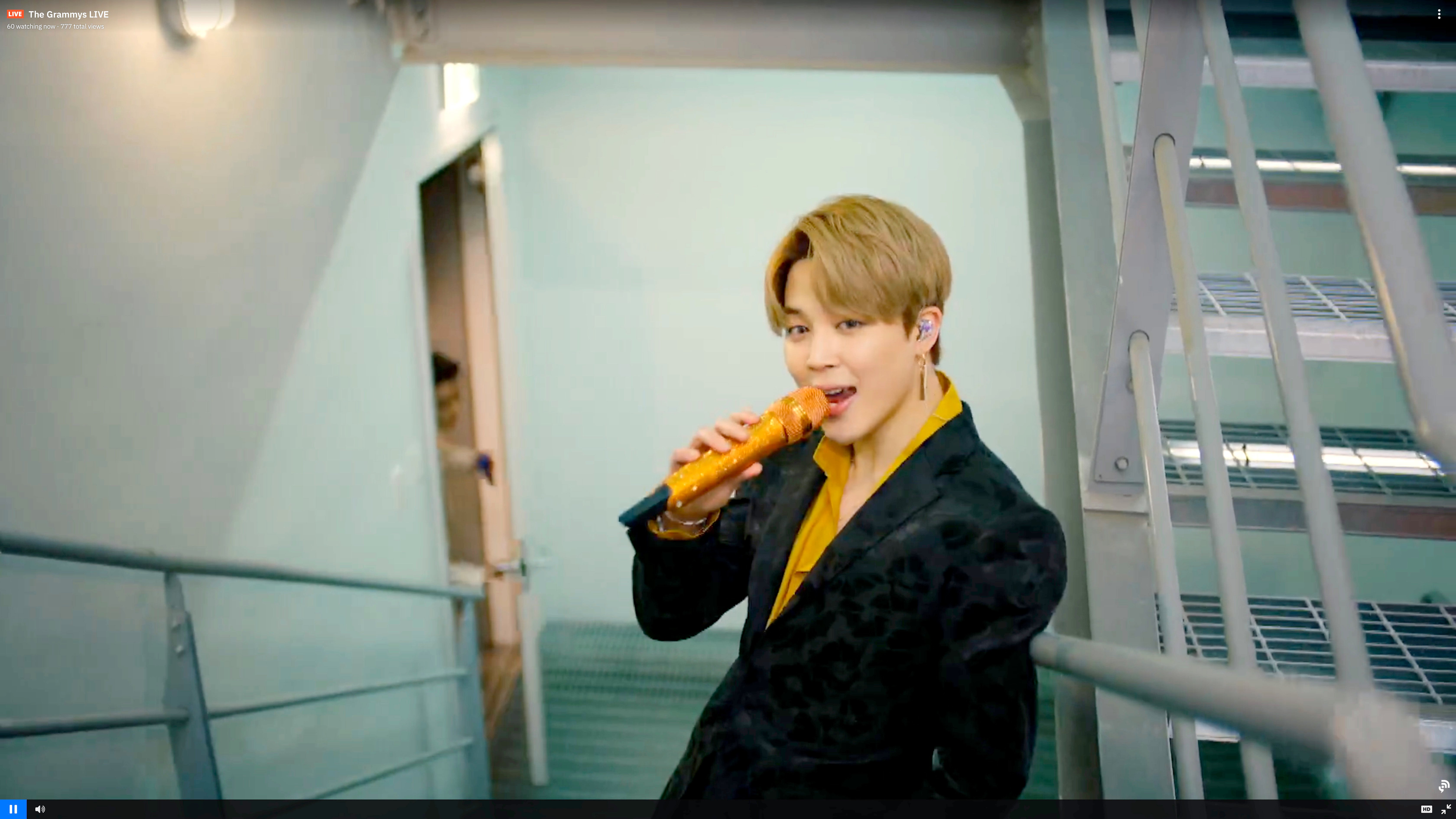 BTS released their music video for 'Permission to Dance'
BTS (and their fans) don't need permission to dance. Just weeks after this K-pop group released "Butter," they debuted the single titled "Permission to Dance," complete with a colorful and uplifting music video.
This song dethroned "Butter" on Billboard's Hot 100 music chart. The YouTube video earned millions of views, while the song on Spotify earned millions of plays from ARMYs worldwide. It also brought comfort to fans, as well as members of the K-pop group.
Jimin shared that the group's recent release 'Permission to Dance' brought him comfort
As a dancer and singer for this K-pop group, "Permission to Dance" meant a lot to Jimin, even if the choreography was somewhat challenging for him. For one publication, the artist shared his thoughts on this recent release and how it brought him "comfort" during the coronavirus (COVID-19) pandemic.
"The reactions from fans, the cover videos they uploaded, and the dance challenges they did — I'm just so thankful for that. It lit up my life…," Jimin said during an interview with Weverse Magazine. "'Permission to Dance,' in particular, was the perfect message for right now, so I think I got a lot of comfort from it, too."
"I think it was both the atmosphere and the actual content," he continued. "It was comforting right from the title. Thinking about it now, the fact that it made me think, Oh yeah, I might not be able to see ARMY right now, but I will soon, was one good point."
Although members are physically distant from fans, these artists still connect with ARMYs via Weverse, Twitter, and other platforms. This song even came with a video trend, encouraging listeners to show off their dance moves for social media.
Jimin appeared in other BTS songs, including 'Boy With Luv' and 'Life Goes On'
Outside of "Permission to Dance," Jimin has a role in writing and performing songs with the other BTS members. That includes hits off of the 2020 album Be (Deluxe Edition) like "Dynamite" and "Life Goes On."
Under the BTS umbrella, Jimin released the solo songs "Lie," "Serendipity," and "Filter." He also appeared in the subunit songs "Friends" with V and "Dream Glow" with Jungkook and Jin.
The "Permission to Dance" video is now available on YouTube. Music by BTS, including their recently released album, Map of the Soul: 7, is available for streaming on Spotify, Apple Music, and most major platforms.
RELATED: Jimin From BTS Finally Puts the 'Dumpling Incident,' Mentioned During 'The Late Late Show With James Corden,' to Rest