BTS: Jimin Thinks It Is 'Hard to Open up' With Anyone 'Other Than Fellow BTS Members'
It is no secret that the members of BTS are close. After debuting in 2013, Jin, Suga, J-Hope, RM, Jimin, V, and Jungkook have experienced highs and lows together that no one else will understand. In a new interview with Vogue Korea, Jimin of BTS revealed he is not comfortable being "completely honest" with anyone "other than fellow BTS members."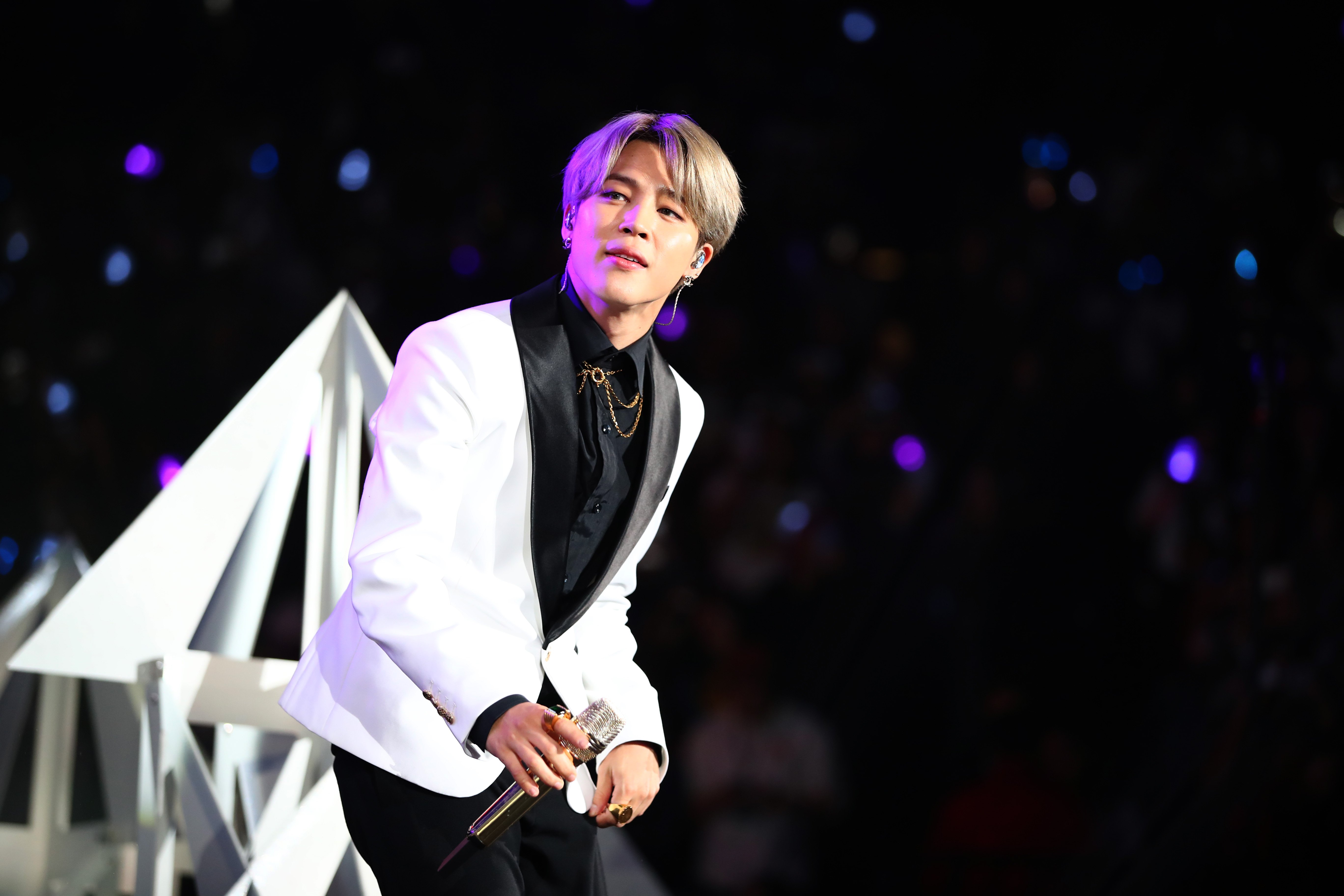 Jimin trusts the members of BTS the most
Over the years, BTS have risen to be pop culture icons. The band has won numerous awards, filled sold-out stadiums, and earned multiple No. 1 songs and albums on the Billboard charts.
In his interview with Vogue Korea, Jimin shared that he feels the most comfortable talking with Jin, Suga, J-Hope, RM, V, and Jungkook.
"It might just be because I'm young, but I find it hard to open up to friends other than fellow BTS members," Jimin said. "I often feel pretentious, and I don't like it. It's nice to be able to be completely honest when talking to other members."
The BTS singer had a hard time when the band's plans changed
In 2020, BTS were set to have a world tour called the Map of the Soul Tour. Due to the ongoing coronavirus (COVID-19) pandemic, the tour was postponed and then canceled.
To take the place of the tour, BTS put on online concerts. BTS went on to hold four in-person concerts at SoFi Stadium in Los Angeles known as Permission to Dance On Stage – LA.
Speaking with Vogue Korea, Jimin explained the complicated emotions he felt about BTS' online performances, saying:
"The past two years have turned out to be almost endless. I'm still young, but for most of my life all I've done is perform on stage… I worked really hard because I wanted to be good at it, but suddenly it was taken away from me, and this made me sad. I have limited life experience, and I don't want to overstate things, but it felt like my whole life's work was being negated. It was a time of stagnation. The lack of feedback from a live audience was discouraging. I worked hard, but nothing felt quite right, and everything seemed like a rehearsal. It just didn't feel real. During our recent concerts, I kept thinking, 'Is this OK? Can I keep on doing this? Is this what we've been working toward?' Of course, I don't consider an online concert to be a practice session, but it still made me think about these questions."
What Jimin thinks about BTS' future music
Over the years, the members of BTS have experimented with different genres. Their most recent releases, "Butter" and "Permission to Dance" are English-language singles with a universal pop sound.
Looking ahead, Jimin shared his thoughts on what BTS should do next musically.
"Should we find something new, or should we refine what we've done?" Jimin pondered with Vogue Korea. "What kind of music, style and dancing should we focus on now? There's a lot to untangle. But it's good to have a lot to think about."