BTS: Jimin Wanted to Perform Barefoot at the 2020 Mnet Asian Music Awards
BTS released their song "Black Swan" on Jan. 17, 2020. The band frequently performs the song barefoot due to the contemporary and delicate movements the single's choreography requires. In an interview with Weverse Magazine, Jimin of BTS shared that he prefers to dance barefoot, and he revealed that he wanted to perform BTS' song "ON" barefoot at the 2020 Mnet Asian Music Awards.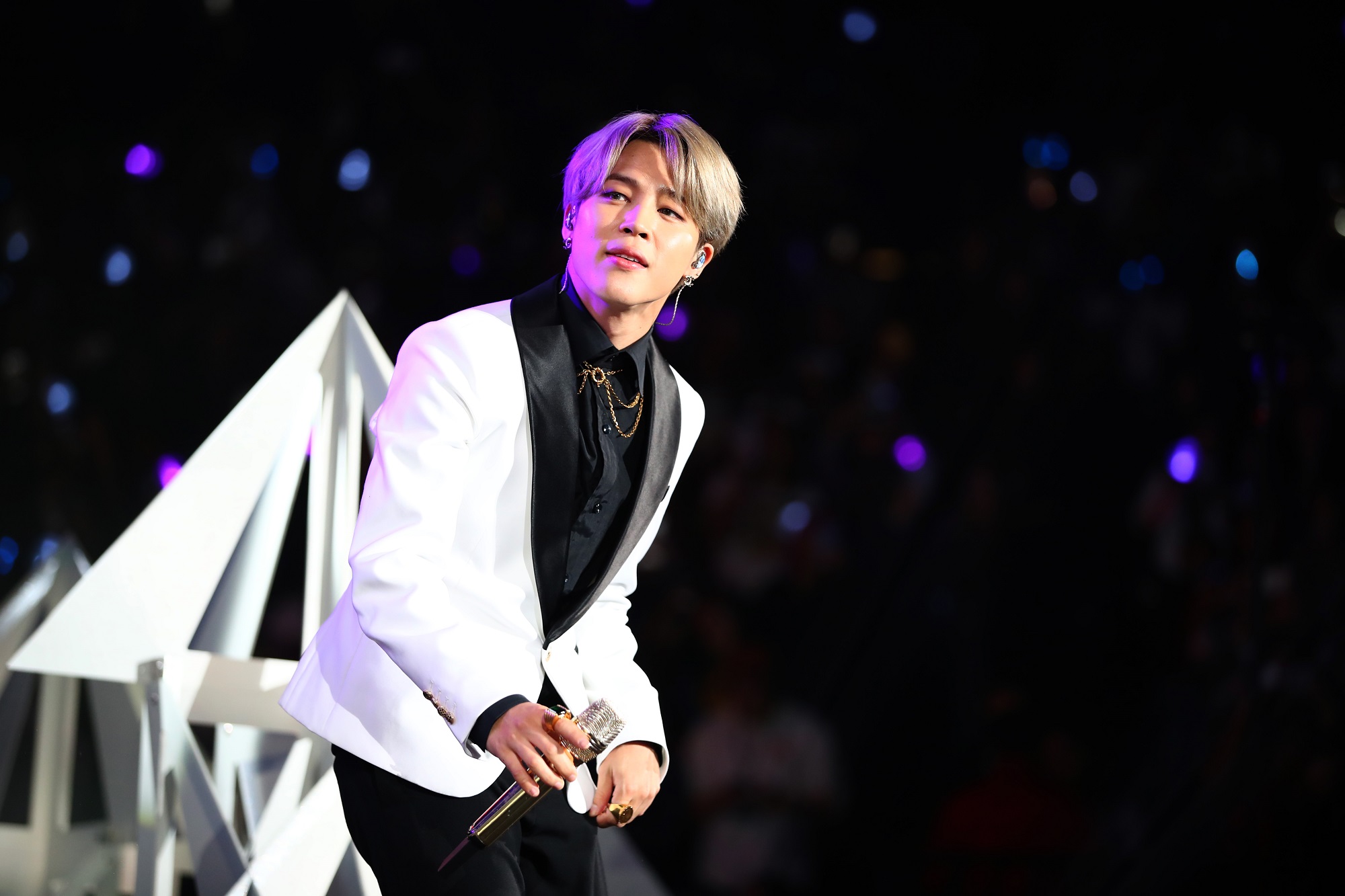 Jimin prefers to perform barefoot for certain BTS performances
"Black Swan" was the first single released from BTS' 2020 album Map of the Soul: 7. In addition to the studio version released on streaming and music-purchasing platforms, Big Hit Music dropped an art film of "Black Swan" featuring MN Dance Company. The art film was set to an orchestral version of "Black Swan" and the members of MN Dance Company showcased an interpretive dance to the song.
On March 4, 2020, Big Hit Music released an official music video for "Black Swan" featuring the members of BTS. In several of their performances of the song, including on The Late Late Show with James Corden, Jin, Suga, J-Hope, RM, Jimin, V, and Jungkook performed the song barefoot.
Speaking with Weverse Magazine, Jimin shared that when possible, he prefers dancing barefoot.
"For me, it's barefoot. I think it's got to be barefoot when I'm doing a classic style dance. It looks sharp and attractive when I wear dress shoes, but it always feels more natural to express myself barefoot. It's more dynamic, I guess you could say. So I wanted to go barefoot for all my other performances, too," Jimin said.
Jimin wanted to perform barefoot at 2020 MAMA
At 2020 MAMA, BTS performed "ON," "Life Goes On," and "Dynamite." The band's performance of "ON" was filmed at the Seoul World Cup Stadium and featured a complete marching band, backup dancers, and fireworks. In his interview with Weverse Magazine, Jimin said he "wanted to be barefoot" for the performance but decided against it.
"I wanted to be barefoot for when we recorded 'ON' at Seoul World Cup Stadium at the end of the year, too, but I gave that up because it could've been dangerous," he said.
Even though BTS were forced to film the "ON" performance in an empty stadium due to the coronavirus (COVID-19) pandemic, Jimin felt it was important to give a powerful performance for fans watching at home.
"There's people who've been rooting for us throughout this difficult time. I think we have to give them a reason to root for us, then. If we're going to make them want to see us and make it fun for them to watch us, I wanted to give them a good reason," Jimin told Weverse Magazine.
BTS performed 'Dynamite' at the 2021 Grammy Awards
After their record-breaking 2020, BTS were nominated for Best Pop Duo/Group Performance at the 2021 Grammy Awards for their single "Dynamite." The septet also had the chance to perform the song at the awards show.
"I wanted our performance to show what it meant for us to be up on that stage," Jimin told Weverse Magazine. "… but the important thing is that the people who like us can be proud of us, too. We did the performance in return for all the support they show us."