BTS: Jimin Wants to Show Fans His 'Personal Rawness'
In an interview with Weverse Magazine, Jimin revealed that he wants to show BTS fans his 'personal rawness' with his solo music.
On June 14, Jin, Suga, J-Hope, RM, Jimin, V, and Jungkook of BTS announced they will be shifting their focus to solo projects for the foreseeable future. In the past, BTS primarily focused on releasing music as a septet. During an interview with Weverse Magazine, Jimin of BTS explained what he wants to accomplish with his solo career.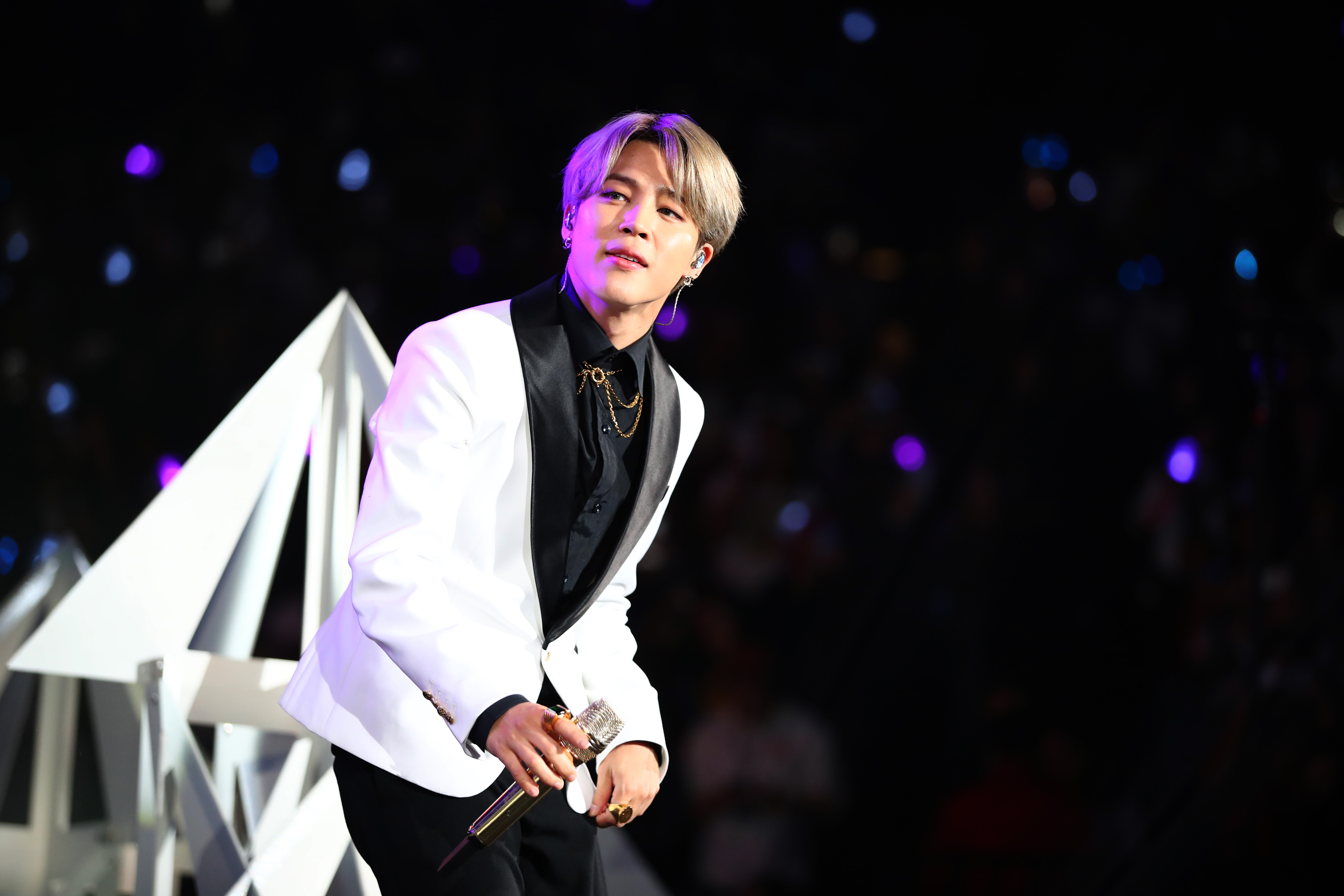 Jimin thinks this is an 'important' time for BTS
On June 10, BTS released an anthology album called Proof, which celebrates the band's nine years together as a band. Following the release of the album, Weverse Magazine interviewed each member of BTS.
When asked about Proof, Jimin told Weverse Magazine, "At first, my most frequently occurring thought was, 'We sure have done a lot.' It gave me a little time to reflect, too, and that idea that the best is yet to come is also what 'Yet To Come' is about. And in the same way, I want to do lots of even better things in the future, too."
Going forward, Jimin thinks it is "important" for BTS "to take a breather" as a band and as individuals.
"I think it's important to take a breather like this. I think now's the time to step back and clear our heads to think about the direction we want to take as a group going forward, and we need time to think about what it is we've done as a group," he told Weverse Magazine.
What Jimin wants to share with his solo music
In his interview with Weverse Magazine, Jimin discussed his hopes for his solo music and what fans can expect from him.
"Maybe I can be just a little more explicit," he told Weverse Magazine.
When prompted, Jimin continued, "I just think I can show something a little more raw about me. That might include a more mature side, too, but what I'm really interested in is showing something closer to my real, personal rawness directly in a format like music or music videos. By doing so, I think maybe I can show something I never have before."
What subjects Jimin wants to cover with his solo music
Jimin also went into detail about what kind of music he wants to make, and he told Weverse Magazine he is taken inspiration from some of the members of BTS.
"Like, something that shows the things I usually think about a little more honestly? My thoughts are already well-represented on BTS' albums, but, you know, some of the older members have already dealt with some darker material  on their solo mixtapes. I think I'm trying to do something similar," the BTS singer said.
Jimin added, "I'm doing this more for my own sake than because I want to say something to other people. Because after a year and a half of the pandemic, I was thinking a lot about how I was a little lost. Once the other members found out about that, they said, 'Why don't you try to make it into music?' And that made me decide I should try and talk about it in my music."