BTS: Jimin Showed of His Wet Hair and the ARMY Can't Breathe
BTS might be a collective group, but Jungkook, Jin, V, RM, Suga, J-Hope, and Jimin all have their own unique styles and personalities. However, in the latest episode of Run BTS!, Jimin is stealing the show with his wet hair and his intensely sexy demeanor.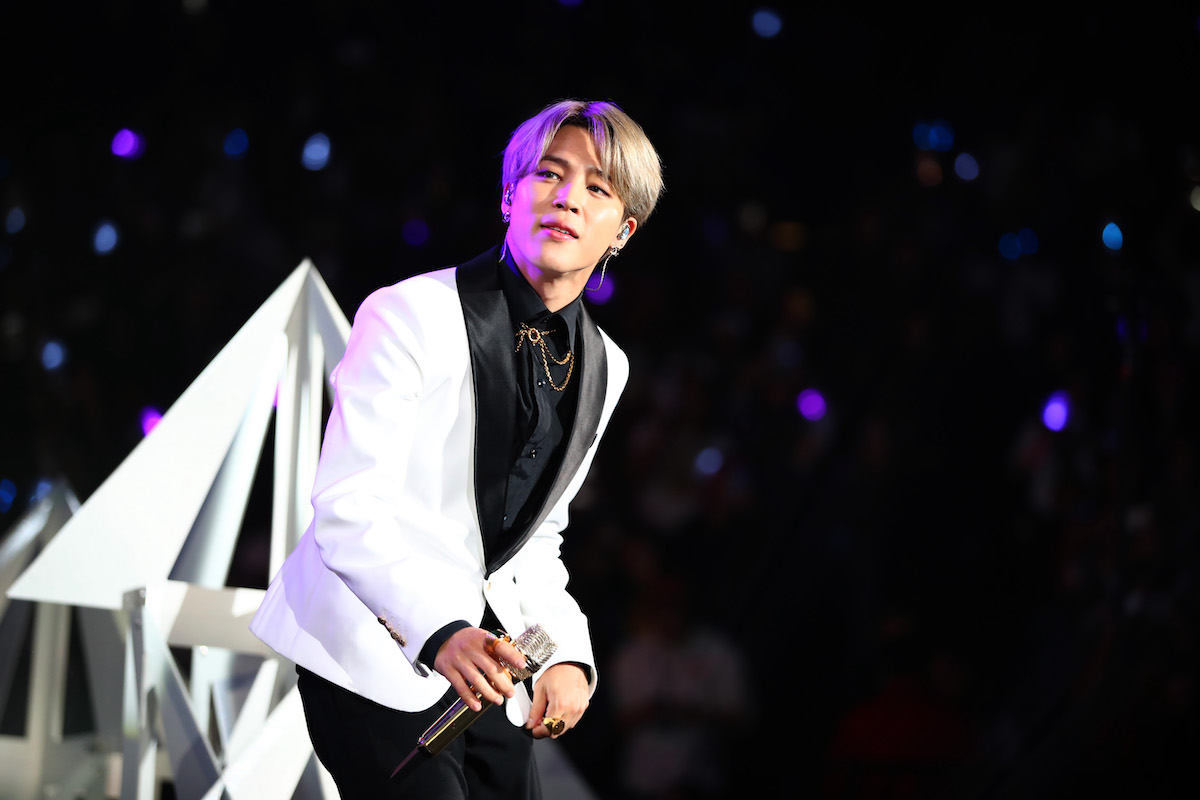 Jimin's tattoos have some deep meanings
Like his bandmate Jungkook, Jimin has a deep love for ink. However, his tattoos tend to be hidden away, which means the ARMY has had to scour videos and photos to get a glimpse of them and their meanings. It appears that the singer has about four tattoos in total with various meanings.
Jimin's "Nevermind" tattoo plastered across his right ribs first appeared during a BTS performance at the Mnet Asian Music Awards in December 2014. However, it vanished until 2018, which meant that Jimin decided to get the word etched on his skin permanently. The tat is from the BTS song of the same name whose lyrics read, "Nevermind, It's not easy but engrave it onto your chest."
Jimin also has a "13" tattoo that could signal his birth date Oct. 13 or the first date BTS ever performed, June 13, 2013. He also has two tattoos on his elbows, one that reads "young" and the other that reads "forever."
The tattoos properly reference BTS's rendition of the iconic song, "Young Forever."
Jimin's hair color is always changing
Though Jimin has a long way to go before he catches up to Jungkook, who has at least 15 tattoos, Jimin also uses his hair color to express his style. From silver to fire red, the singer seems determined to try every color under the sun.
Jimin has changed his hair so much, that the ARMY is convinced that a change-up can hint at a new song or new album. In the summer of 2020 ahead of BTS's latest album BE, the ARMY was certain Jimin would dye his hair orange as a throwback to the 2015 album Hwa Yong Yeon Hwa (HYYH)..
Thus far, we've seen Jimin with purple, black, pink, blue/silver, ginger, brown, rose gold, and platinum blonde hair and it doesn't look like he's stopping any time soon.
Jimin just showed off his wet hair and the ARMY is spiraling
Jimin is being called the King of Duality by his fans, and after a recent episode of Run BTS!  we can understand why.  The opening of the episode showed RM, Jin, Suga, J-Hope, Jimin, V, and Jungkook taking turns standing on a floatie and knocking each other into the pool.
The focus quickly shifted to watching Jimin and Suga get out of the pool drenched. Fans were mostly overwhelmed with Jimin and his wet hair, claiming that his demeanor instantly changed with drenched tresses.
One fan tweeted, "jimin's duality after getting wet strikes once again this run bts ep ><" Another added, "Jimin 's wet look duality is so damn hot in this Run BTS 131." Yet another fan exclaimed, "HOW TF DID HE GO FROM THIS TO THIS HIS AURA COMPLETELY CHANGED."
It looks like BTS' ARMY is here for Jimin's wet hair look.