BTS: Jin Made 'Abyss' to Show ARMY 'What's Inside' Him
On Dec. 4, 2020, Jin of BTS turned 28 years old. In the hours leading up to his birthday, the BTS singer released a solo song titled "Abyss." In a new interview with Weverse Magazine, Jin went into extensive detail about the creation process behind "Abyss," and Jin revealed why he decided to release the song for BTS fans.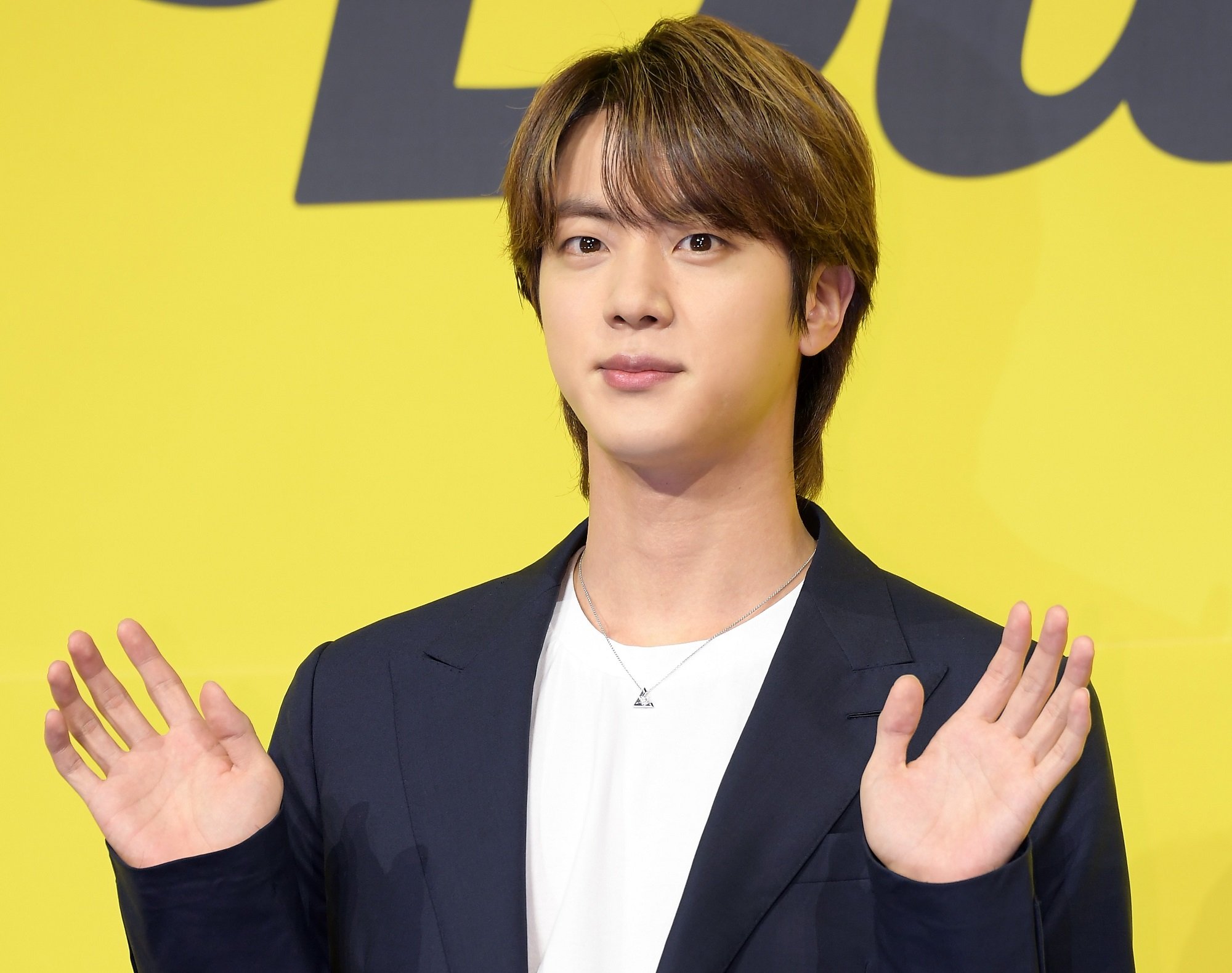 Jin of BTS released 'Abyss' for his birthday
Jin is the oldest member of BTS and was born on Dec. 4, 1992. This makes him 29 years old in South Korea and 28 years old internationally. For his most recent birthday, the singer released "Abyss" for free on BTS' SoundCloud account.
"Abyss" was produced by BUMZU, and the song was written by BUMZU, Jin, RM, and Pdogg. In a blog post, Jin shared that he wrote "Abyss" after receiving counseling for burnout. While speaking with Weverse Magazine, Jin explained what it was like to release "Abyss" for ARMY.
"I felt a kind of relief. I want my fans to picture me as being happy and I don't actually want them to know that I feel that way, but now and then I feel the need to talk about what's inside me. It's been a few years since I expressed it in a song or explained anything about it so I feel a tiny bit relieved," he said.
The singer's song contains many metaphors
With "Abyss," Jin uses complex imagery and the metaphor of being adrift at sea. The BTS singer revealed how the lyrics relate to his mindset at the time he wrote the song.
"Even I don't know myself very well, and I was also depressed at the time, and that's how I chose to face that part of myself," Jin told Weverse Magazine. "I never had a chance to meet myself, and I just feel like I was submerged in my own ocean and came back up to walk on the beach."
In the interview with Weverse Magazine, Jin also explained the way he decided to record the vocals of "Abyss."
"I handled the overall direction and composition of the song with Kye Bumzoo, one of the producers, and Pdogg, the other producer, directed while I recorded the vocals," said Jin. "We decided I would just go with my gut and not try to make it sound pretty or anything. That goes for the lyrics, too. I prefer songs that convey emotion in a calm, straightforward manner, both when I sing and when I'm listening to music."
Jin tries to be introspective with his life
In "Abyss," Jin sings of looking inward and learning to be vulnerable with oneself. Speaking with Weverse Magazine, Jin shared that in his life, he has learned how to be introspective and he knows how to advocate for himself.
"I'm trying. I thought that sort of exercise was right for me, but if this doesn't resolve anything, I'll try something else, and then something else," Jin told Weverse Magazine. "If I'm having a hard time, I can ask the label for some time off to do something else. I feel like just being able to do that, even, is a little bit helpful itself."