BTS: Jin Says He Calls Himself 'Worldwide Handsome' as 'a Joke'
On Dec. 21, Vogue Korea published interviews with Jin, Suga, J-Hope, RM, Jimin, V, and Jungkook of BTS. In his interview with Vogue Korea, Jin discussed how he views himself and his time in the band. The BTS singer also admitted he only calls himself "Worldwide Handsome" as "a joke."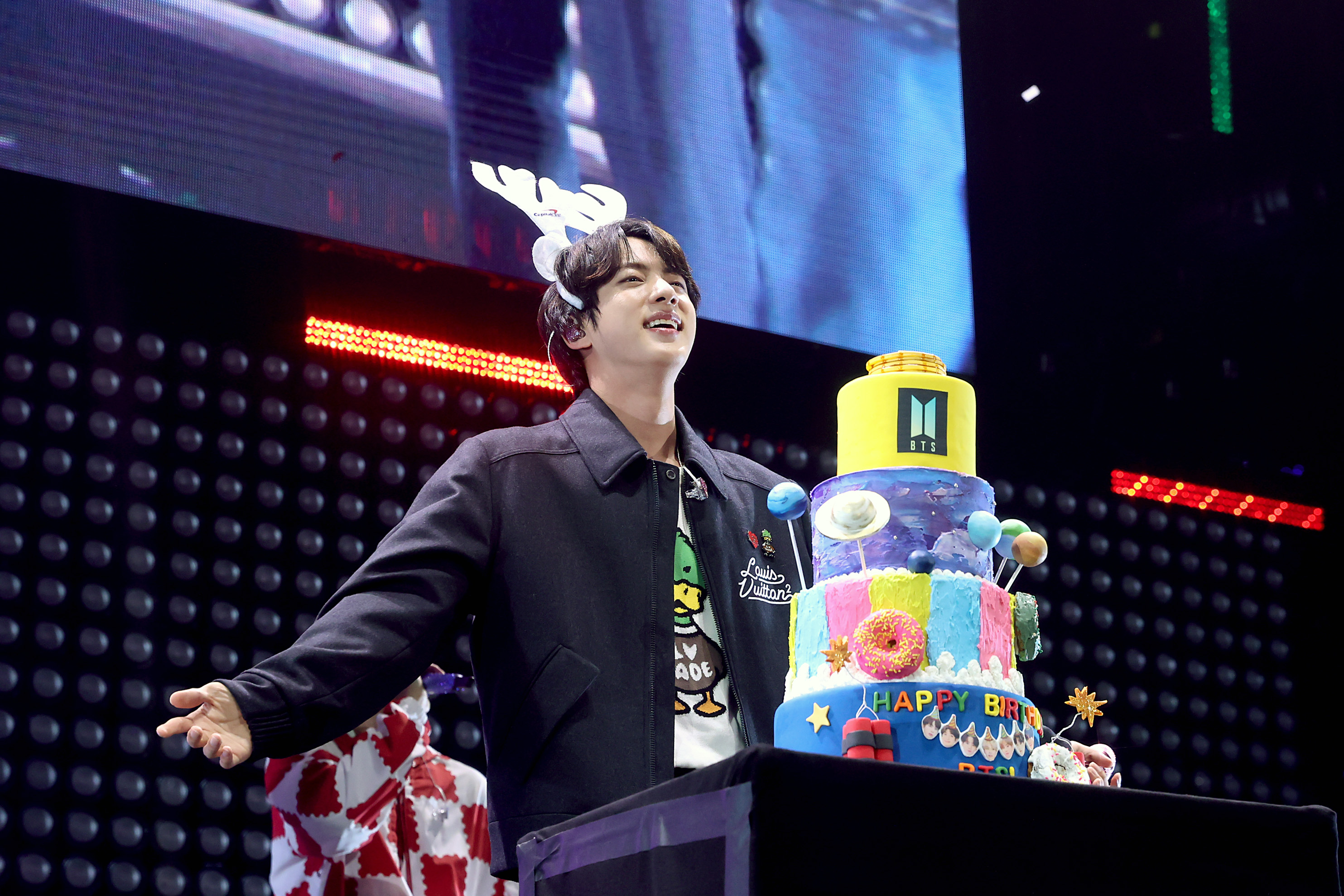 Jin thinks the nickname 'Worldwide Handsome' is 'a joke'
Over the years, Jin has become known as "Worldwide Handsome" because of his universally good looks. While Jin usually plays up the "Worldwide Handsome" nickname, the BTS member told Vogue Korea that he thinks the title is "a joke."
"Plenty of people are more handsome than me. 'Worldwide Handsome' is a joke I like to make for laughs," Jin said. 
The BTS singer continued, "And there are many people who can sing and dance better than me. I just try hard to achieve a better version of myself, which other people seem to see in me."
Jin went on to say that he thinks every person has a special skill and that his personal strength is being able to look at every situation positively.
"Everyone is born with a certain talent, right? I think mine is the ability to quickly forget negative things that have happened and recover from mental fatigue," he said.
Jin of BTS does not like being serious
Throughout the interview with Vogue Korea, Jin discussed how much he detests being in "a serious atmosphere."
"I hate it when there's a serious atmosphere. When people are too serious, I always try to lift the mood," Jin told Vogue Korea.
Because of this, Jin said that he tries to not associate with people who are "serious" and cannot let loose.
"Usually, when a serious person and a jovial person have a conversation, one of them gives in. Usually, the conversation ends up becoming serious, but with me, it's different. One of our staff members is very serious, but when I talk to him, we usually just joke around," Jin told Vogue Korea.
He continued, "If someone is too serious and I feel we can't get along, then I just start avoiding them as soon as possible."
Jin's goal is to live 'without thinking'
Speaking with Vogue Korea, Jin shared that in 2020 he set a goal called "living without thinking." While Jin set the goal quite a while ago, he does not think it is "easy" to keep up.
"It's definitely not an easy goal, because you're filled with trivial thoughts, like 'I have to do this tomorrow, I have to do that the day after tomorrow,'" Jin said.
The BTS singer shared he tries not to stress too much because he actively does not like planning ahead.
"I've always disliked planning," Jin told Vogue Korea. "If you make a plan, you have to stick to it, but I find this difficult, so I tend to be spontaneous, whether going on a trip or whatever. You need to have a framework in your life, but I try to avoid making detailed plans. My head hurts… I think I'm a little happier these days because I'm living without thinking."