BTS' Jin and J-Hope Plan an Imaginary Ski Trip Together During a New Bangtan Bomb
BTS is the K-pop group behind songs like "Butter" and "Dynamite." Outside of their work with the boy band, though, Jin, Suga, J-Hope, RM, Jimin, V, and Jungkook are considerably athletic, with J-Hope sharing that he used to ski in elementary school.
Here's what we learned about J-Hope and Jin's imaginary ski trip from one Bangtan Bomb.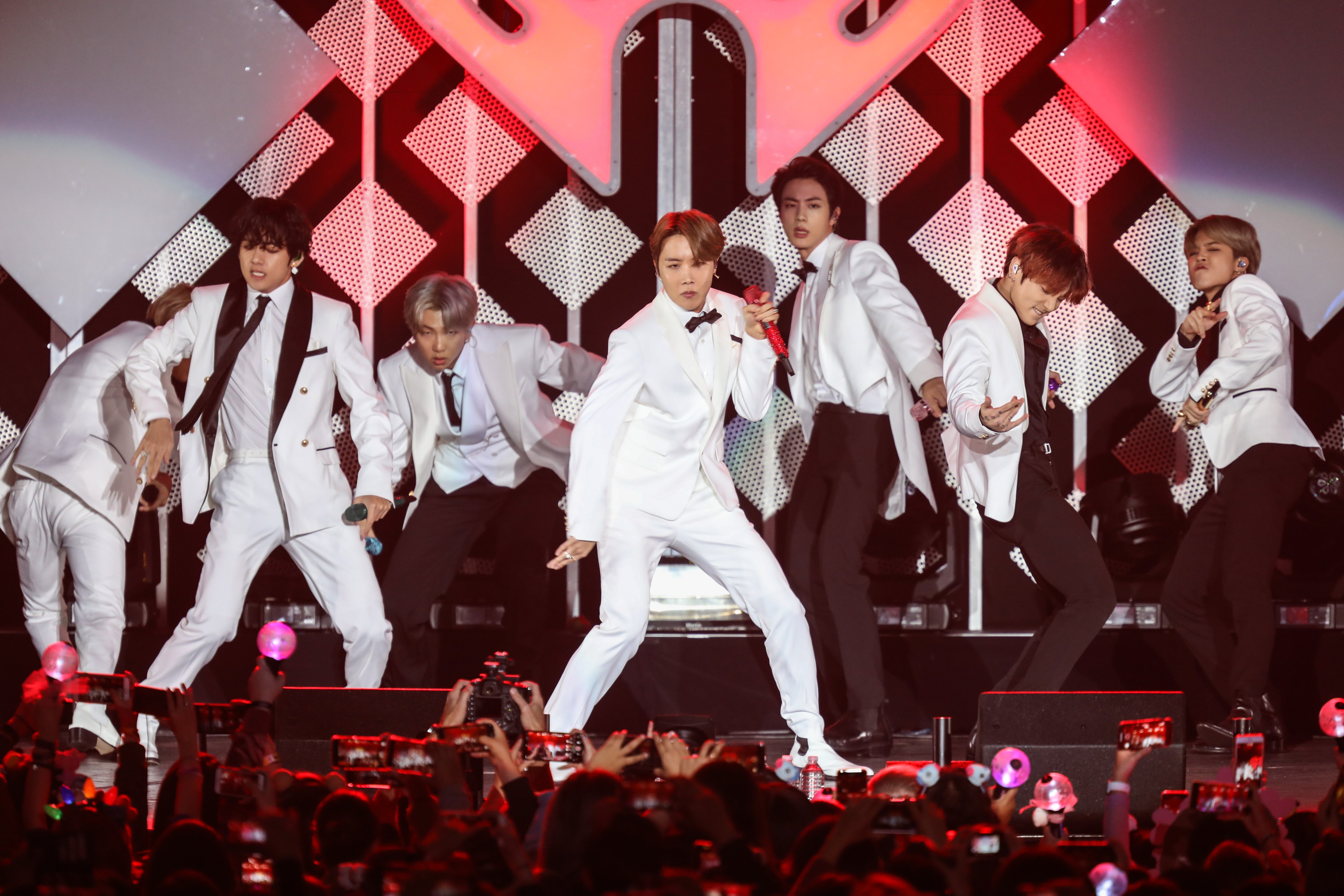 The BTS members are secretly good at several sports — including tennis
The BTS members are talented singers, rappers, and songwriters. These artists sometimes showcase their athletic skills, whether they're dancing to Megan Thee Stallion's verse in "Butter" or kicking off a water bottle cap with their feet.
During one episode of RUN BTS, the idols went head to head in tennis, with Jin revealing that he had been taking lessons. 
While on The Late Show Starring Jimmy Fallon, J-Hope said that if he wasn't in the boy band he would probably be a tennis player. He did win a bronze medal once (out of three teams). During a new YouTube video, the "Outro: Ego" rapper revealed that he even skied as a child.
BTS' J-Hope shared that he used to ski in elementary school
During one Bangtan Bomb posted in December 2021, ARMYs saw these idols gathered around a Christmas tree, posing for pictures in winter-themed clothes. It even inspired J-Hope to think about winter sports.
"It's been a while since I skied," J-Hope said to Jin, according to a translation on the YouTube video. "I haven't skied since elementary school. I really want to do some legit skiing."
"Let's go some time, J-Hope. Should I book a ski resort," Jin asked, pulling his phone out of his pocket and talking to an imaginary hotel. "'Hi, is this Big Hit Ski Resort?'"
After J-Hope said it might be better for them to ski in the winter, Jin ended his imaginary phone call, telling the rapper, "Ok, J-Hope, they'll let you ski after you bungee jump."
The artists discussed snowboarding games with RM, and although they didn't visit this pretend ski resort, the BTS members continued with the winter theme for the holiday photoshoot. 
This wouldn't be the only time Jin made a pretend phone call, though, as this artist "called" McDonald's asking for photocards to be included with their exclusive merchandise. Of course, what Jin wants, Jin gets and fans received pictures of the K-pop idols with the purchase of select products.
The BTS members often share holiday well-wishes with ARMYs
The BTS members often celebrate the holidays with fans, even while remaining socially distant during the coronavirus (COVID-19) pandemic. 
In conjunction with The 2020 Disney Holiday Singalong, BTS performed their version of "Santa Claus Is Coming To Town" sans Suga, who was still recovering from surgery at that point. The corresponding YouTube video earned over 11 million views.
In 2019, BTS performed a Christmas Carol Medley at the SBS Gayo Daejeon_Music Festival. This included Jungkook performing "Oh Holy Night" while V and Suga performed "Jingle Bell Rock." All seven members united for a performance of "Silent Night Holy Night."
Some winter-themed songs by BTS, including "Crystal Snow," are available on most major streaming platforms.