BTS: Did Jin Spoil the New Album's Release Date? It's Not That Simple
We may be in quarantine, but at least BTS is keeping us well fed. The South Korean band dropped Map of the Soul: 7 back in February 2020. Now the seven members — RM, Jin, Suga, J-Hope, Jimin, V, and Jungkook — are gearing up for their next self-produced album. Then recently, BTS shared a previously recorded discussion, which focused on the direction of their new music. And in a turn of events, Jin seemingly spoiled the new BTS album's release date. But even so, some members of ARMY are wondering whether they should take the music artist's remarks at face value.
Why BTS fans think Jin revealed the new album's release date
In April, RM revealed BTS started working on their next album. The leader also explained the band planned to show ARMY parts of the process. And for the past few weeks, the group has made due on that promise.
In a YouTube Live, Suga mentioned BTS decided on their individual roles. Later, in a separate live, Jimin opened up about his role as a music production manager for the forthcoming album. Then on May 7, V began discussing his ideas as the visual project manager.
On May 11, BTS reunited as seven to further discuss the new album, from the themes to the track distribution. Then around the 16:15 mark of the video, some hawk-eyed fans noticed Jin seemed to ask about the album's release date. "By the way, the album release will be October, right?" Jin said, according to a translation by @choi_bts2 on Twitter.
BTS fans react to Jin's spoiler about the new album
After Jin casually suggested the next BTS comeback album will be released in October, fans swarmed social media with excitement.
"New @bts_twt album in october yall start saving them coins now lmao," a fan wrote on Twitter. "Mind yall that this is the first self produced album that the boys will release and its going to change the game forever."
Meanwhile, other members of ARMY wondered why the editors of the video would include Jin's spoiler when they could have easily left the comment out.
"Since when do they drop such big spoilers like a release date?" a fan wrote on Reddit. "Maybe it's just me not being used to it because they are usually so secretive so this seems a bit suspicious."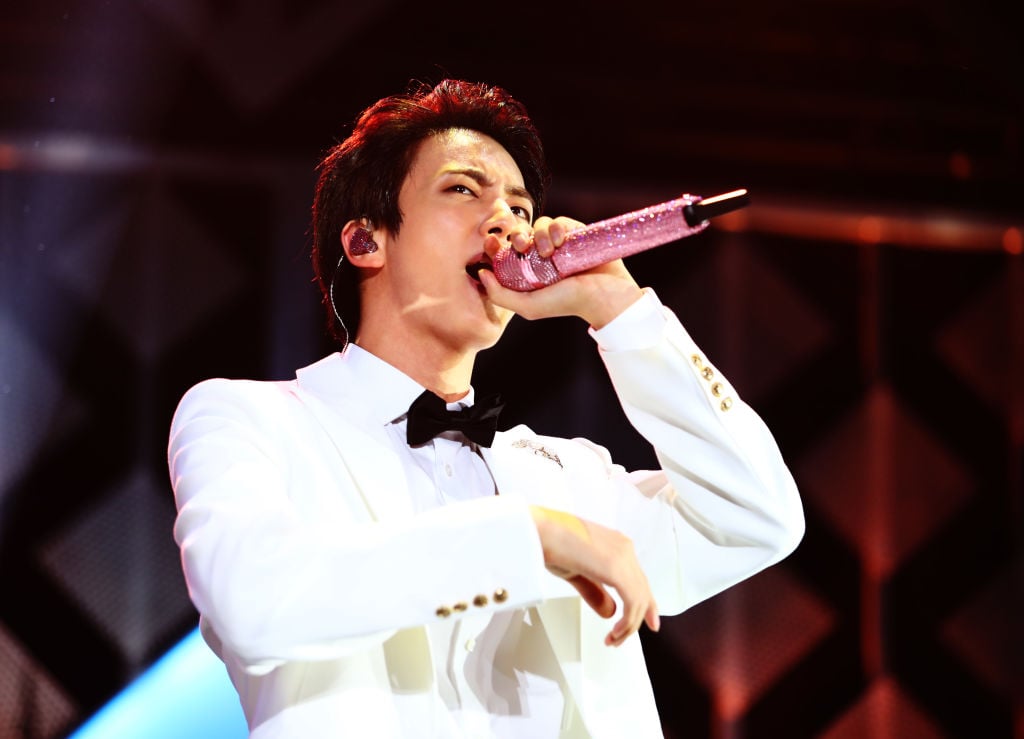 In response, a few fans speculated BTS is trying to be transparent about their process, including the album's release date. One Redditor wrote:
I mean, it seems like they're just going for complete transparency with process this time around. The fact that we're getting lives of them discussing every detail of their brainstorming process means they're not really going for any surprises. So them telling the approx. release date likely just falls in line with that process.
Then some fans theorized Jin just unveiled the October release date to clown ARMY. "Watch jin say its october bcos he knows its being recorded and turns out the comeback is earlier than we thought," a fan tweeted. "Lmao hes playing with us."
BTS confirms a Japanese album release in 2020
Of course, there are plenty of possible reasons why Jin's comments were left in BTS' YouTube Live. But for now, everyone will just have to wait for the band to confirm the official release date for their new album, especially since it seems they're still in the early stages. Nevertheless, there's plenty of content to look forward to in the near future.
On May 7, BTS announced the release of Map of the Soul 7: The Journey, the band's next Japanese album following 2018's Face Yourself. There will be 13 songs featured, including Japenese versions of "Boy With Luv," "Make It Right," "Dionysus," "Idol," "Airplane pt.2," "Fake Love," and "ON." The album will also include new songs such as "Intro: Calling," "Outro: The Journey," "Stay Gold," and "Your Eyes Tell."
"Stay Gold" will be the theme song for the drama, Spiral Labyrinth ~ DNA Science Investigation. Meanwhile, Jungkook was involved with composing "Your Eyes Tell." Fans can expect Map of the Soul 7: The Journey to be released on July 15.
Clearly, BTS fans have plenty to be excited about. And although we don't have an official release date for the band's upcoming self-produced album, the group is still working hard to reach ARMY. So get ready.
Read more: BTS: Jimin Encourages People to Reach Out to Those 'Precious' to Them