BTS: Jin Explains How He Practiced 'Daechwita' and 'Chicken Noodle Soup' for BTS 2021 MUSTER SOWOOZOO
On June 13 and June 14, BTS put on a two-day concert event called BTS 2021 MUSTER SOWOOZOO. During the concerts, Jin, Suga, J-Hope, RM, Jimin, V, and Jungkook of BTS performed Suga's solo song "Daechwita" and J-Hope's collaboration with Becky G, "Chicken Noodle Soup." In an interview with Weverse Magazine, Jin explained what his rehearsal process was like for the "Daechwita" and "Chicken Noodle Soup" performances.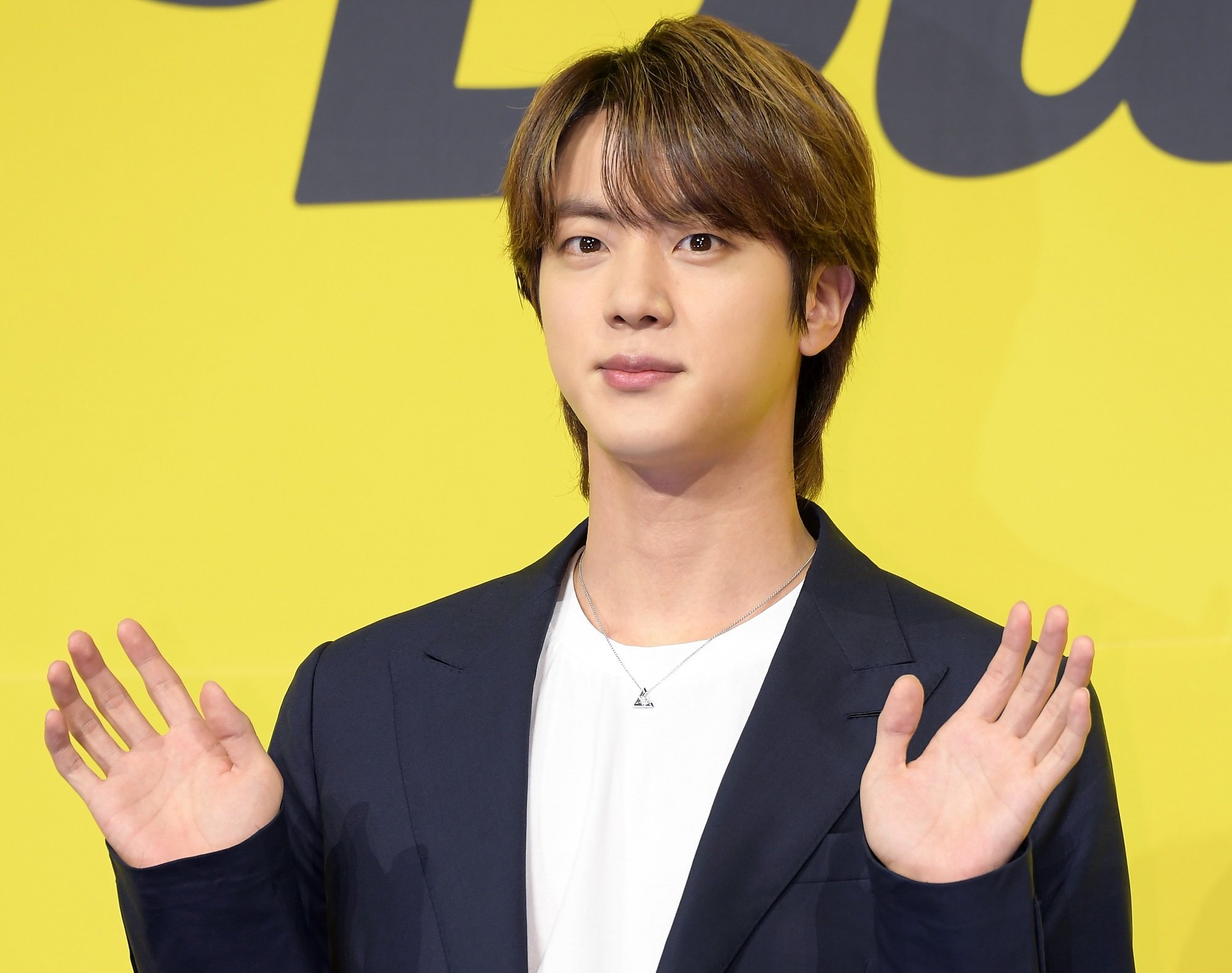 BTS performed 'Daechwita' and 'Chicken Noodle Soup' at BTS 2021 MUSTER SOWOOZOO
While BTS' Muster celebration is typically an in-person event, the concerts were livestreamed for fans around the world due to the ongoing coronavirus (COVID-19) pandemic. The septet performed a different setlist for each concert, and both concerts featured their new singles, classics from their discography, and the entire band performing a song originally released by a member of the rap line.
On June 13, the band surprised fans with a performance of "Daechwita." In May 2020, Suga released his second mixtape under his other stage name Agust D called D-2. "Daechwita" is the mixtape's lead single, and Jin and Jungkook were featured in the song's music video.
In 2019, J-Hope collaborated with Becky G on the song "Chicken Noodle Soup." BTS performed the song together during the World Tour Version of BTS 2021 MUSTER SOWOOZOO on June 14. Jin, Suga, J-Hope, and V rapped J-Hope's verses, Jimin and RM rapped Becky G's lines, and Jungkook sang Becky G's singing part.
How Jin rehearsed for BTS 2021 MUSTER SOWOOZOO
On July 28, Weverse Magazine published a new interview with Jin. In the interview, Jin shared his thoughts on BTS' success with their new single "Butter," what it was like to work on his solo song "Abyss," and his experience with BTS' recent Muster performance.
When telling Weverse Magazine about BTS 2021 MUSTER SOWOOZOO, Jin said:
"It was so hard. I had to do 'Daechwita' and 'Chicken Noodle Soup,' but it was only about a month before the concert when the set list was decided. During that time, I'd come home after finishing work, turn on the music for 'Daechwita' and practice it for 15 minutes, then do 'Chicken Noodle Soup' after that, and then go straight to sleep. The next day I'd wake up, go to work, come home and do another 15 minutes of 'Daechwita' and more 'Chicken Noodle Soup.' I kept repeating that for a really long time. I'm terrible at memorizing lyrics so that kind of took a while."
Jin enjoys practicing his skills
While speaking to Weverse Magazine, Jin went into more detail about his work ethic and how much he practices.
"Like I said, my skills are lacking when it comes to memorizing lyrics, but I think I have other abilities that cover up for what I lack. In fact, I enjoy constantly memorizing things like that. My gift is my ability to enjoy practicing repeatedly, so if I somehow succeed before the deadline, I give myself praise," he said.
Jin continued, "Practicing takes me a long time, so I just decided to treat it as one big project. The way I do it is, when I say it's time for a break, it's time for a break, and I rest to my heart's content."
On Aug. 9, BTS will have a special virtual fan meeting with 200 fans called "One Amazing Summer Day with ARMY." Fans can apply to win an attendance slot to the meeting on Weverse.