BTS: Jin Releases Original Song 'Abyss' on His Birthday
Jin of BTS officially turned 28 years old on Dec. 4. In the hours leading up to his birthday in South Korea, the BTS singer released an original song of his own on SoundCloud. The surprise song is titled "Abyss," and Jin also wrote a note for BTS fans explaining the background surrounding the song's creation.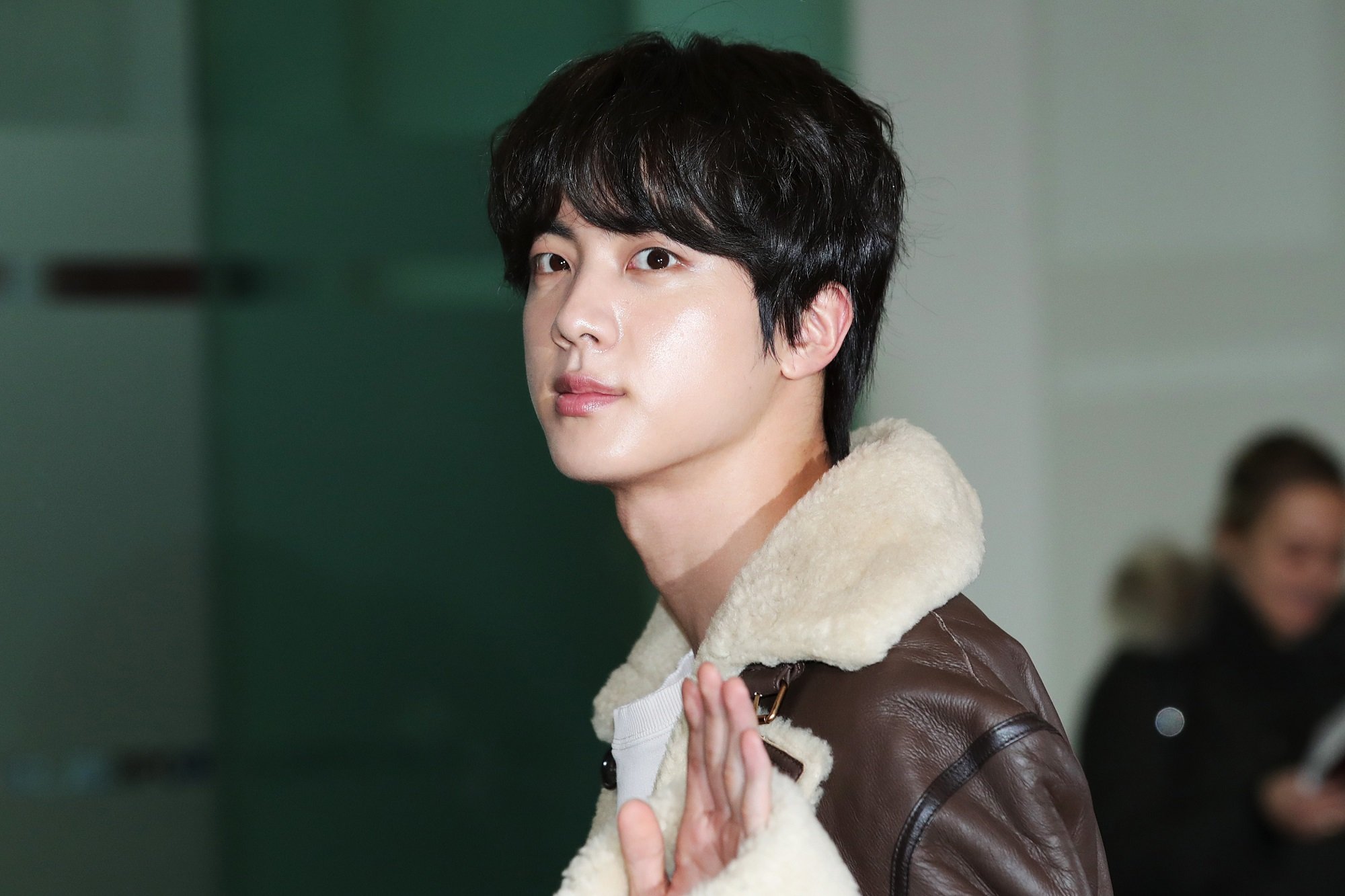 Jin is BTS' oldest member
The Korean band has seven members: Jin, Suga, J-Hope, RM, Jimin, V, and Jungkook. Jin is the oldest member and was born on Dec. 4, 1992, making him 29 years old in South Korea and 28 years old internationally.
Due to his good looks and popularity with fans around the world, Jin is known as Worldwide Handsome. ARMY loves when he hosts "Eat Jin," a mukbang show on VLIVE.
In 2019, Jin released the song "Tonight" on SoundCloud for BTS FESTA. "Tonight" and his solo tracks "Awake," "Epiphany," and "Moon" are known to bring comfort to ARMY.
This year, Jin's birthday falls just days after the group's song "Life Goes On" debuted on No. 1 on the Billboard Hot 100. The song became BTS' third No. 1 song in the course of three months and the first non-English-language song to ever debut at No. 1 on the chart.
Jin released a new song titled "Abyss"
Just a few hours before midnight KST, Jin gave BTS fans a surprise gift in the form of "Abyss." The BTS singer posted on the K-pop group's shared Twitter account with a link to "Abyss" and a blog post about the song.
"Abyss" was produced by BUMZU, and written by BUMZU, Jin, RM, and Pdogg. The song features vulnerable lyrics about experiencing burnout with the metaphor of being adrift at sea. With the song, Jin sends a message of patience and comes to the realization that there is comfort in vulnerability.
In a message to fans, Jin shared that he began experiencing burnout and received counseling about his anxieties. He spoke with Bang Si-Hyuk, the co-CEO of Big Hit Entertainment, and was encouraged to translate what he was feeling into music. After being introduced to BUMZU, "Abyss" was created.
What fans think of Jin's song 'Abyss'
On social media, ARMY celebrated Jin's birthday by trending the hashtags #HappyJINDay, #OurMoonJinDay, #BrightestDiamondJin, and more. In his note to fans, Jin admitted "Abyss" might not seem like a typical birthday song, but it is clear BTS fans do not mind. In fact, fans seem to love "Abyss" and its message.
"Crying hours are OPEN. This is so beautiful, and his high notes are so clear," a fan wrote on Reddit. "Man, this hits in the feels. I don't know what else to say, this literally made me cry. Seokjinnie, I hope this response is a lovely, lovely birthday gift."
"Jin is a human healing balm for ARMY's tired hearts and souls," another fan wrote on Reddit. "I appreciate him so much, what a beautiful being inside and out. I hope he finds as much comfort in us as we do in him. Happy birthday to our dear moon!"
Not only are BTS fans grateful for "Abyss," they are also grateful for Jin himself.