BTS' Jin Reveals Which Solo Song He Wants To Turn Into a Music Video
He's BTS' resident "foodie" known for his good looks and his corny jokes. Jin is also a dancer and singer for this K-pop group, appearing on solo songs like "Moon" and "Epiphany." 
There's even one solo song that Jin wants to transform into a BTS music video. Spoiler alert: it's not one of his own songs.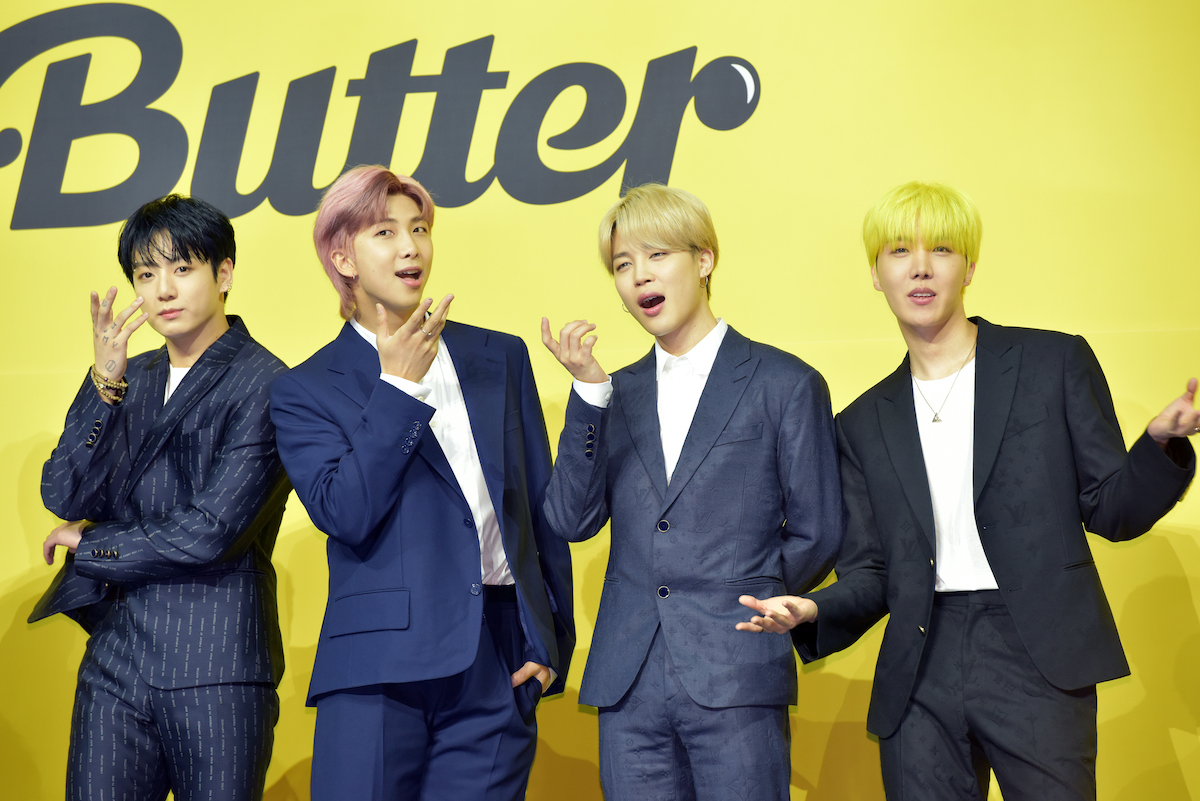 Jin is a singer and dancer in the K-pop group BTS
He's worldwide handsome and a renowned "joker guy." Jin is one of the seven members of the award-winning K-pop group BTS. He appeared on group songs like "Boy With Luv" and "Black Swan" as both a vocalist and a dancer. 
He recorded solo songs for albums like Map of the Soul: 7. He also appeared in several historic music videos released on YouTube.
Jin shared which solo song he wanted to be a BTS music video
BTS is known for its record-breaking music videos. Most recently, the "Butter" video earned 108.2 million views in its first 24 hours, giving it the biggest first-day view count of all time on YouTube.
Some music videos created by this boy band even earn over a billion views from fans, including their 2020 release, "Dynamite." Not every BTS song becomes a music video, though. Jin revealed that there's actually one solo song that he hoped could eventually become a video. 
"V has a solo track called 'Inner Child,'" Jin said during an interview with Bustle. "I think it's the perfect song for a stadium, so I want to have a video of us performing on stage along with that song."
This wouldn't be V's only solo song, as the artist appeared on tracks like "Stigma" and "Intro: Singularity." "Intro: Singularity" even came with an official music video featuring the singer. It was posted to YouTube in 2018, earning millions of views since then. 
Jin recorded and released solo songs like 'Abyss' 
Jin and his vocals appeared on several solo songs released in conjunction with BTS, including "Moon" and "Epiphany." In 2020, this artist released his solo song "Abyss," posting a video to YouTube. This track was created separate from BTS, earning praise from fans worldwide.
"As the title suggests, I was feeling very down deep in the abyss when I was writing the lyrics," Jin said during an interview with Rolling Stone. "I was feeling very sad and down. But the process of actually singing the song and recording the song alleviated a lot of those emotions."
The "Abyss" video is now available on YouTube. Music by BTS, including their recently released album, Map of the Soul: 7, is available for streaming on Spotify, Apple Music, and most major platforms.