BTS' Jin Revealed His Solo Song, 'Abyss,' Is About His 'Less-Happy Side'
During December 2020, BTS' Jin released his solo song "Abyss," earning praise from ARMYs worldwide. What is this solo song really about?
Here's what the BTS member had to say about this recently-released single, his writing process, and his "less-happy side."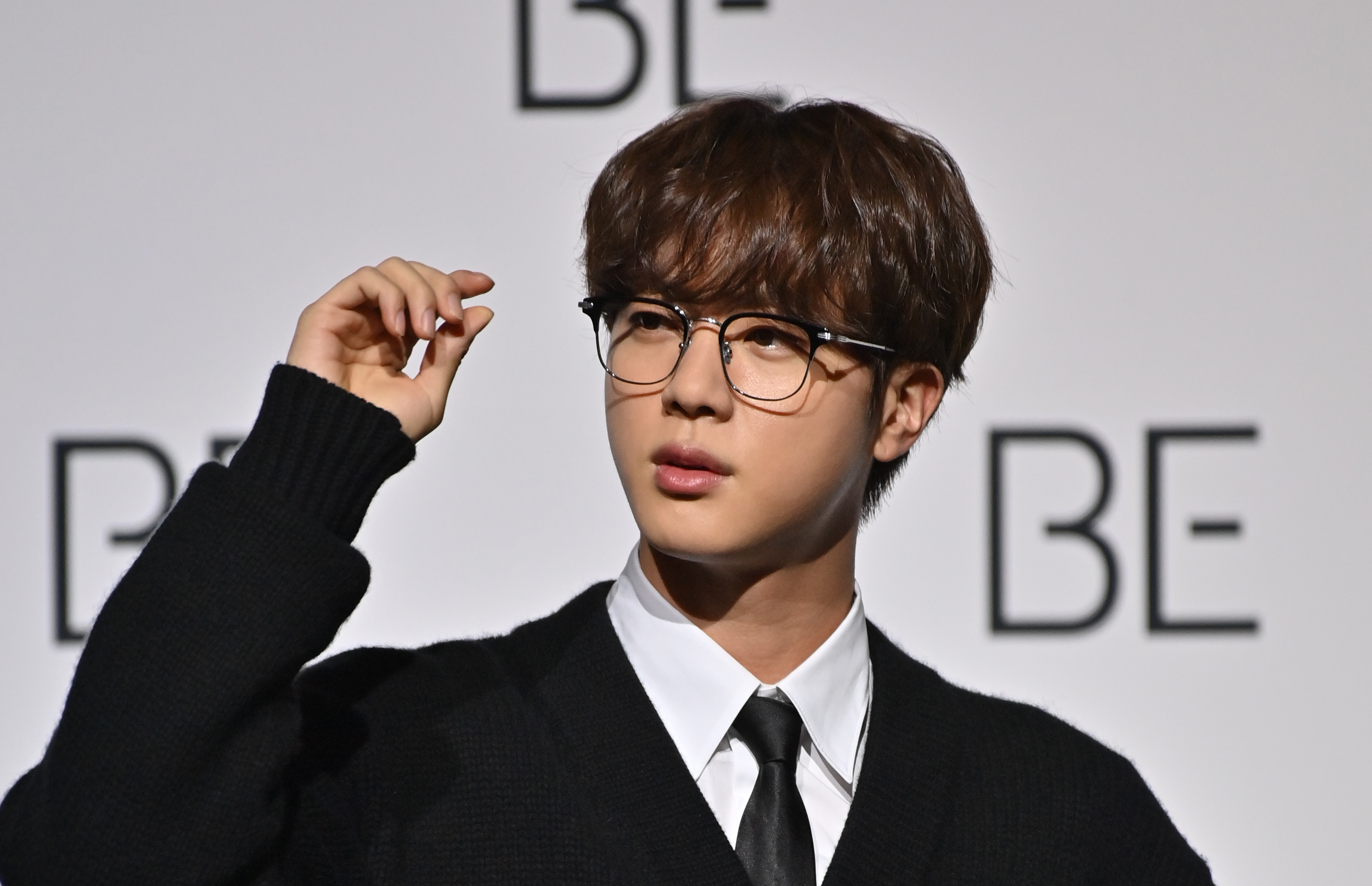 BTS' Jungkook interviewed Jin regarding 'Be (Deluxe Edition)'
Just weeks after the release of Be (Essential Edition,) the BTS members sat down for their "'BE-hind Story' Interview," posted to the BANGTANTV YouTube Channel.
With one member asking questions and another member answering questions, fans learned more about the writing and recording process for BTS' album. 
First up was Jin, interviewed by Jungkook. After discussing Jin's lyrics for group songs, Jungkook asked the BTS singer about his recently-released solo song, titled "Abyss," and where that inspiration came from. Jin said, "that was when I was feeling down."
"Were you," Jungkook asked. Jin replied with, "used to be."
"Give me a handshake," Jungkook said and the members shook hands for the fourth time during the interview.
BTS' Jin discussed his solo song, 'Abyss' 
A few of the songs off of Be (Deluxe Edition) were inspired by the coronavirus (COVID-19) and the members' experience away from performing and the BTS ARMY. That includes "Life Goes On" and "Dynamite," as well as Jin's solo song, "Abyss," released in December 2020.
"You know a few months back when I was feeling blue and didn't want to do anything and felt so blank, I wrote that song around that time," Jin said. "Well, I've received lots of help for this song. Because it was very difficult for me when I was working on this song."
"Namjoon also helped with the lyrics again…," Jin continued. "So, almost the entire chorus is Namjoon's lyrics."
"Still, the substantial content of the lyrics are about the melancholy inside you," Jungkook added. Jin agreed, saying, "yes, my less-happy side."
Most of the BTS members wrote songs from 'Be (Deluxe Edition) 
When it comes to both solo and group songs, most of the BTS members play a role in the writing process. For the Map of the Soul: Persona song, "Boy With Luv," RM helped write and produce. "Telepathy," Suga co-wrote and produced "Telepathy off of Be (Deluxe Edition.) 
V co-wrote the song "Blue & Grey." Along with the youngest member of BTS, Jungkook, Jin helped write the lyrics for the Be (Deluxe Edition) song titled "Stay." Especially for his solo songs like "Abyss," Jin helps create a "direction." 
The "Life Goes On" music video by BTS is now available for streaming on YouTube. The K-pop group's deluxe album, titled Be, is available on Spotify, Apple Music, and most major streaming platforms.