Did BTS' Jin Study in Australia?
Jin is a world traveler who earned the nickname "Worldwide Handsome" from BTS fans. Even before joining this award-winning K-pop group, Kim Seokjin traveled to Australia for one program.
Here's what we know about this vocalist and his experiences before joining the boy band.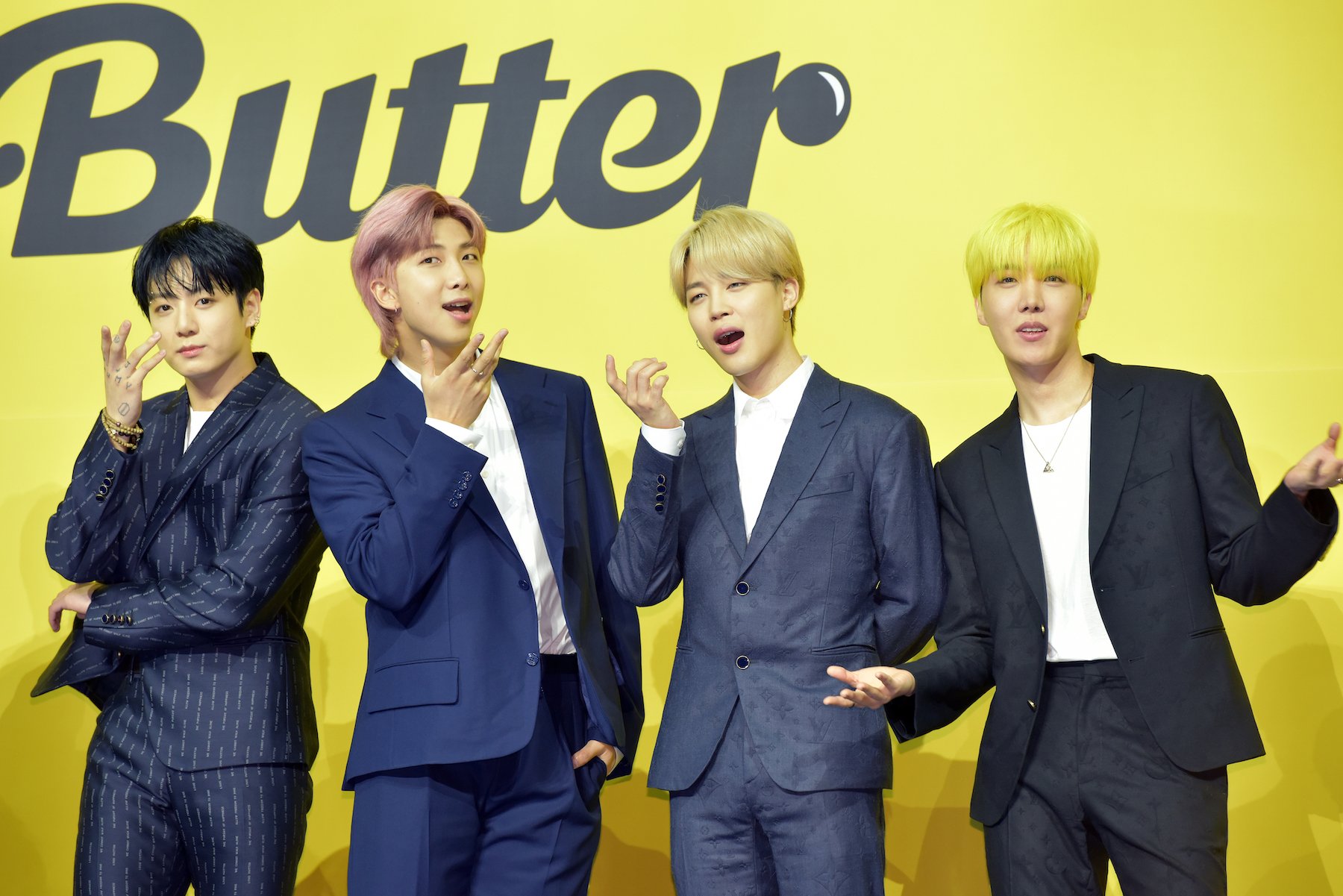 Jin is the oldest member of the K-pop group, BTS
He's worldwide handsome, you know? Jin is the oldest member of BTS, functioning as a vocalist, songwriter, dancer, and "visual" for the boy band. 
Alongside RM, Suga, J-Hope, Jimin, V, and Jungkook, Jin performs on songs like "Permission to Dance," "Butter," and "Life Goes On." Jin was also the artist behind solo songs like "Moon" off of Map of the Soul: 7, "Epiphany" off of Love Yourself: Answer, and the solo song released to YouTube, "Abyss." 
Before joining BTS, though, Jin completed his schooling and was even pursuing a college degree. Additionally, the performer travelled abroad, to Australia, for one program.
Jin did visit Australia pre-BTS' debut
Before he was a member of the award-winning K-pop group, Worldwide Handsome Jin attended elementary and high school with his peers. He even reportedly traveled to Australia for several weeks as an "exchange student."
According to Koreaboo, in 2007, Jin of BTS attended a camp in Australia. The goal of this camp was to improve the English of its attendees." It was via this program that Jin reportedly met the Disney Channel Descendants actor, Mitchell Hope. Years later, a picture surfaced of the two of them, both smiling for the camera. 
Jin isn't the only member who traveled abroad prior to his BTS debut. During an interview with the Chicago Tribune, RM shared that when he was 12 years old, he studied in New Zealand for four months. 
Following their debut, BTS traveled across the globe for stadium performances. They appeared at the United Nations Headquarters in New York City. They also hosted "pop-up shops" in Seoul, Tokyo, and Osaka.
Did the BTS members attend college?
As the youngest BTS member, trainee era Jungkook attended and graduated from high school. The other band members even attended the ceremony, going out for dinner afterward to celebrate. 
Most of the BTS members attended the same college in South Korea — Global Cyber University. There, six of the seven performers focused on their future in the entertainment industry, majoring in Entertainment & Broadcasting, according to MNews.
According to Pinkvilla, as of 2020, five of the seven BTS members enrolled in a Masters of Business Administration (MBA) program in Advertising & Media. That includes rappers RM, Suga, and J-Hope, as well as vocalists Jimin and V.
Music by BTS featuring Jin, including their recently released album, Map of the Soul: 7, is available for streaming on Spotify, Apple Music, and most major platforms.