BTS' Jin Is Such a Foodie That He Is the 'Director' of a Restaurant
V loves the restaurant Panda Express, while J-Hope loves Shake Shack. Jin, as BTS' resident foodie, is a fan of cooking and eating, even functioning as the director of one restaurant in South Korea.
Here's what we know about the oldest member of this K-pop group and his relationship with his brother's restaurant.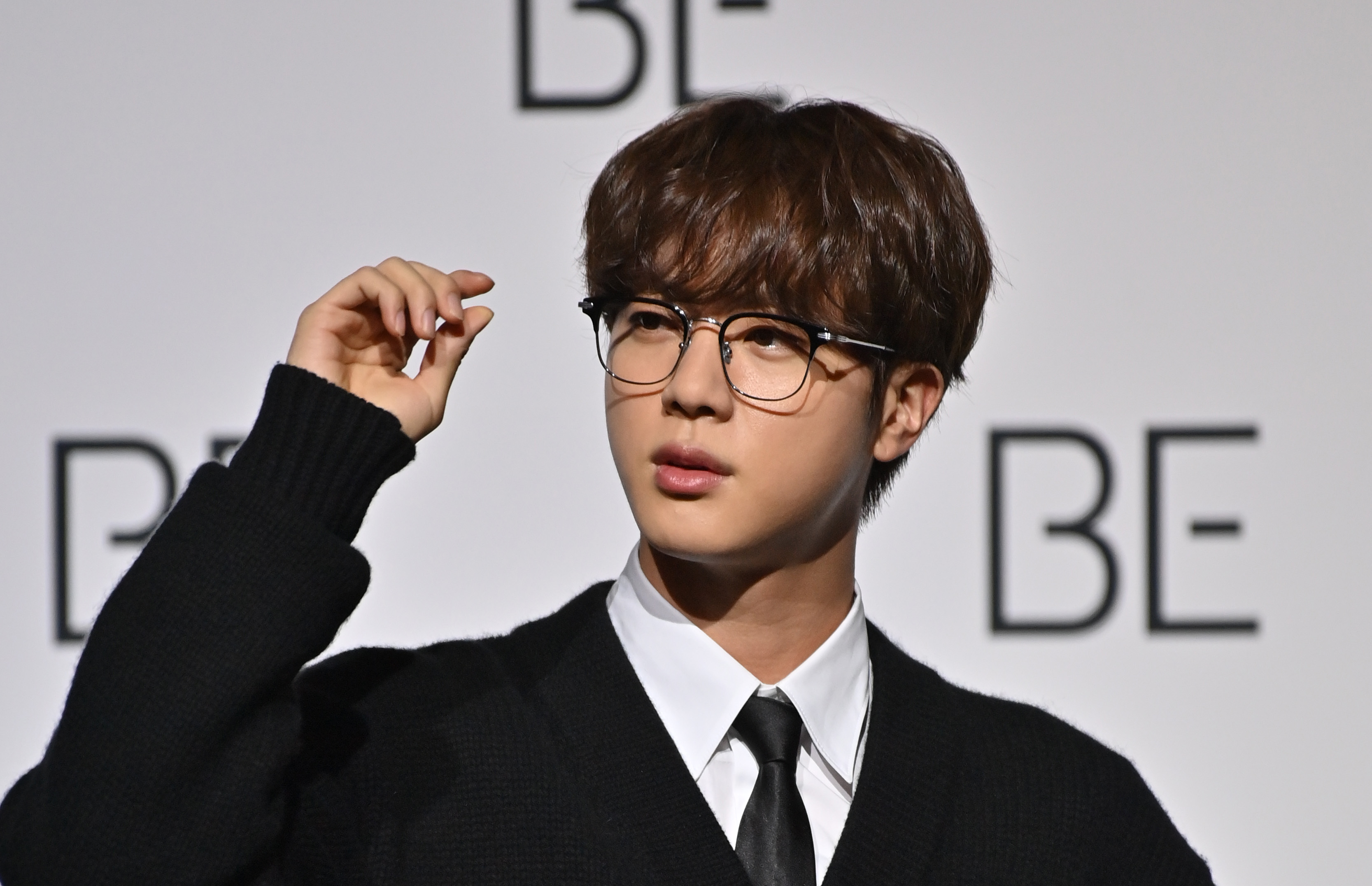 BTS' Jin is known for his love of food
This singer is one of the artists behind songs like "Boy With Luv" and "Dynamite." For BTS' album, Be (Deluxe Edition), Jin even played a role in writing the songs for this K-pop group. Outside of BTS, Jin releases solo music, like the 2020 song "Abyss." He also often shares his love for food.
This idol had his own mukbang live stream, nicknamed "Eat Jin" by BTS fans. There, he would talk with ARMYs while enjoying some of his favorite foods. For one birthday, Jimin gifted Jin a yellow cake, which he promptly sampled and spat out during a V Live.
RELATED: Jimin From BTS Finally Puts the 'Dumpling Incident,' Mentioned During 'The Late Late Show With James Corden,' to Rest
BTS' Jin and his brother own a restaurant in South Korea
Aside from his work with BTS, Jin is a restaurant co-owner. This idol and his brother opened Ossu Seiromushi, sometimes written as Otsu Seiromushi, in 2018. Jin acts as the director, while his brother Kim Seokjung is the official owner.
The location specializes in Japanese dishes and has become an iconic spot for BTS fans to visit. In 2020, however, the artist shared that his brother was in danger of losing the business due to the coronavirus (COVID-19) pandemic.
"My big brother runs a restaurant and he's suffering from the pandemic," Jin said, according to Koreaboo. "Nowadays, I talk to him about his difficulties. He recently sold his car to keep his business, so I'm worried about these difficulties."
The restaurant still remains in 2021, earning several impressive reviews from visitors. However, Jin is very rarely seen at this location.
RELATED: Is Jungkook the Last BTS Member to Create a Solo Song? Here's What We Know About 'Still With You' and the Mixtapes of These K-Pop Idols
Jin revealed several surprising food allergies to BTS fans
Sometimes, Jin shows off his cooking skills with the other BTS members. In Episode 125 of RUN BTS, the artists gathered around a potato dish, except for Jin, who couldn't taste it. RM said that the BTS member was allergic.
"Potatoes and garlic," Jin said of the foods that he's allergic to, according to a translation on the video. "Cooking used to be my hobby but after finding out that I'm allergic to those, I let that hobby go."
The "Life Goes On" music video by BTS is now available for streaming on YouTube. The K-pop group's deluxe album, titled Be, is available on Spotify, Apple Music, and most major streaming platforms.