BTS: Jin Thinks the Members Put 'the Group Before Themselves'
BTS recently announced that the members will be focusing on solo promotions for the time being. This shift as a band comes after the release of BTS' anthology album Proof, which dropped on June 10. In an interview with Weverse Magazine, Jin of BTS shared that the band members always put "the group before themselves."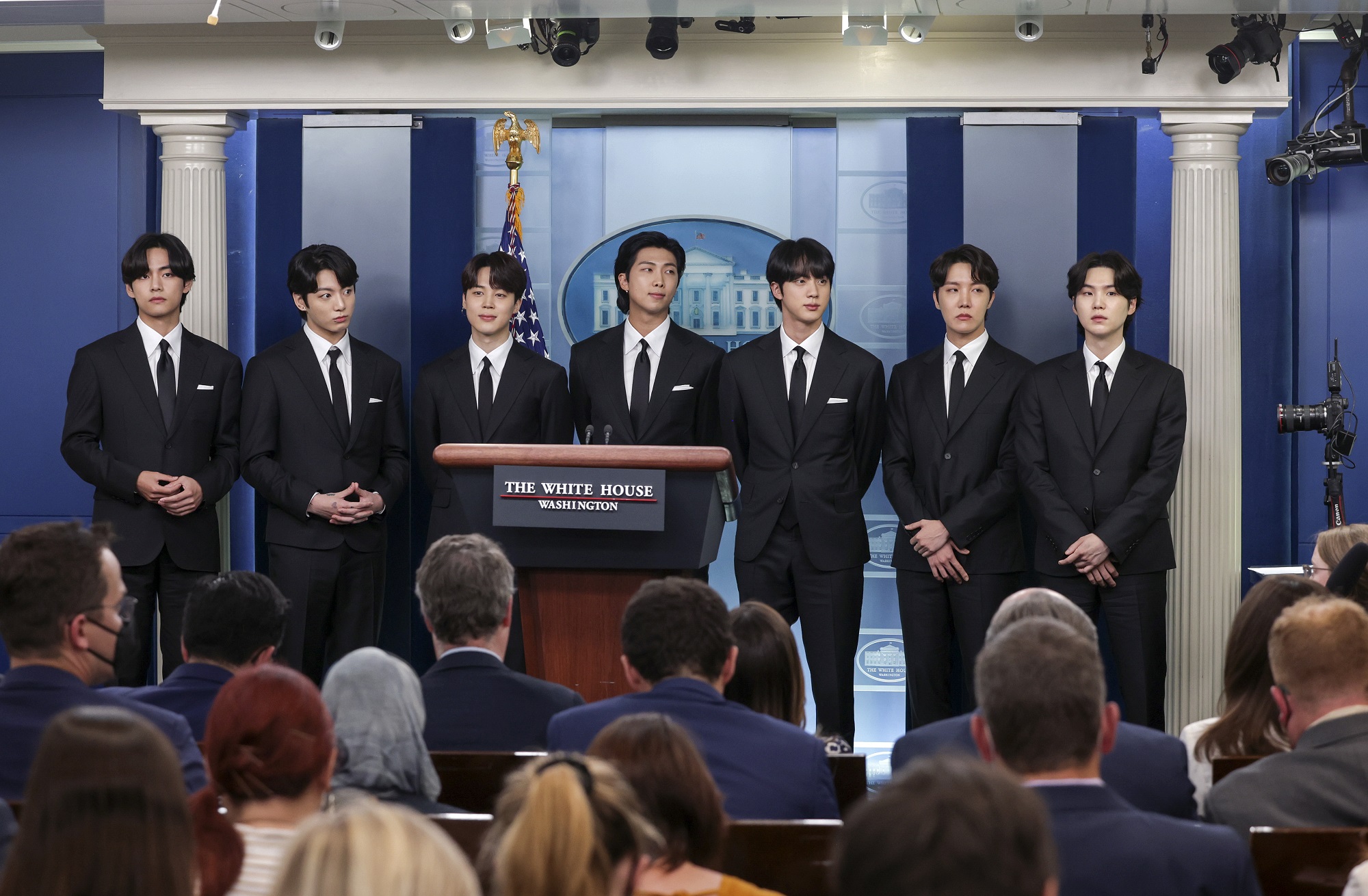 Jin thinks the members of BTS put 'the group before themselves'
BTS' anthology album Proof celebrates the band's nine years together and pushes the septet into a new era. Following the release of the album, Weverse Magazine released interviews with Jin, Suga, J-Hope, RM, Jimin, V, and Jungkook.
In his interview with Weverse Magazine, Jin shared how the members of BTS work as a team.
"I think that's because everyone just puts the group before themselves. And working as a group of seven people is better for both our own happiness and for ARMY's enjoyment, which in turn makes us focus more on the group," Jin said.
He continued, "I think we were able to put on such big concerts and make it to the stage at the Grammys because we function as a group of seven. There are some things you can do and some kinds of happiness you can only experience as a group."
RELATED: President Joe Biden Said the Members of BTS Have 'Great Talent'
Jin thinks the members of BTS are 'ambitious'
Speaking with Weverse Magazine, Jin shared how much he admires Suga, J-Hope, RM, Jimin, V, and Jungkook for balancing their individual goals with being a member of BTS.
Jin told Weverse Magazine:
"They're all very ambitious, but I think you could say they're not that ambitious at the same time. They are extremely ambitious collectively as the group, but they set aside their personal ambitions sometimes, believing that the group comes first. I'm more fascinated than thankful about how this is even possible, but still, everyone puts the group first. I'm grateful for the very fact that they've all made certain personal sacrifices to better fit with the group's needs and I think Namjoon is amazing for the fantastic job he did coordinating everything and everyone."
RELATED: TXT: Taehyun Was Inspired by Jimin of BTS When Performing 'Opening Sequence'
Jin is 'strict' with himself
When it comes to balancing his own interests while being a member of one of the most popular music acts in the world, Jin shared that he wants "to have fun."
"… I guess you could say I want to be able to have fun on my own, too. And without inconveniencing anybody else," Jin told Weverse Magazine.
Jin also shared that "when it comes to" being a member of BTS, he is "strict" with himself.
"You have to be strict. I think there will be problems if I become too lenient with myself when it comes to the work I do with BTS, so I'm always strict," the BTS singer told Weverse Magazine.