BTS: What Is Jin's Instagram Username?
BTS' Jin is "Worldwide Handsome" and the artist behind "Super Tuna." Along with BTS' RM, J-Hope, Suga, Jimin, V, and Jungkook, Jin created a solo Instagram account, earning millions of followers in a matter of hours. 
Here's what we know about Jin's Instagram username and why this social media account is so exciting for ARMYs. 
Does BTS' Jin have Instagram?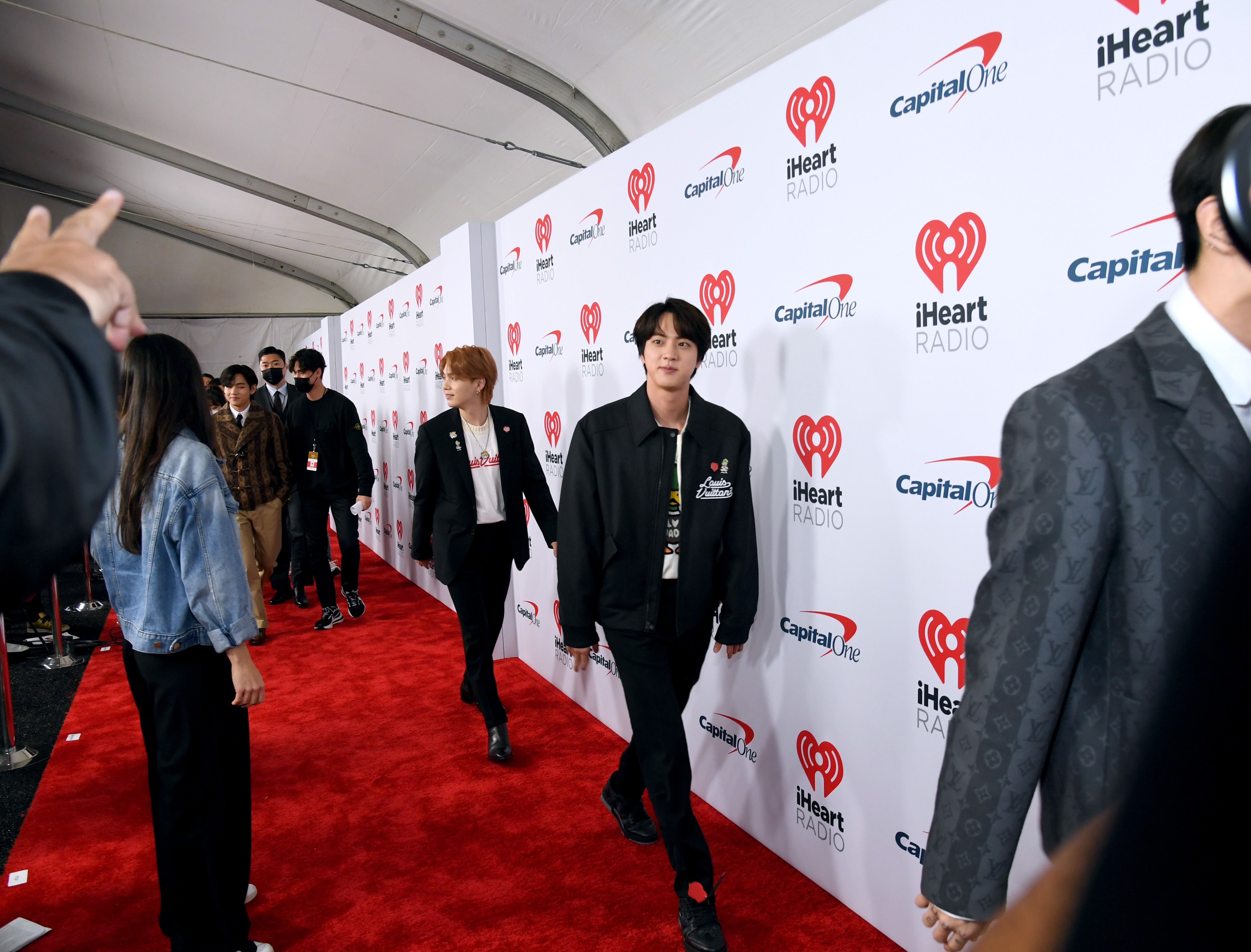 BTS released "Boy With Luv," "Butter," and "Permission to Dance." The K-pop group is known for their massive fan base named the BTS ARMY. Additionally, BTS is known for being "Top Social Artists," even earning the Billboard Music Award in that category for several consecutive years. 
For years, BTS only had a group Instagram account, primarily used for promotional posts. Around the same time HYBE Corporation announced the K-pop group's "period of rest and relaxation," the BTS members made individual Instagram accounts. That includes "Worldwide Handsome" Jin.
The BTS members chose unique Instagram usernames, including 'Super Tuna' artist, Jin
BTS has some autonomy when it comes to its original music. The K-pop group also, presumably, chose the usernames of their Instagram accounts. J-Hope's Instagram username is @uarmyhope, which reads as both  "you are my hope" and "ARMY."
Jungkook's Instagram username is the English alphabet with an underscore in the place of two letters (@abcdefghi__lmnopqrstuvwxyz). The two missing letters are "JK," which is Jungkook's alternative stage name. V even broke a record with the number of followers he earned on the platform. 
The oldest member of this boy band chose a pretty straightforward username. Jin's Instagram account is @Jin. Since its creation, Jin has earned 21 million followers and thousands of likes from ARMYs. 
Along with other members, Jin posted behind-the-scenes pictures from the Permission to Dance on Stage concert. He also shared some food pictures, which perfectly coincide with his "Eat Jin" persona. 
Is BTS on TikTok?
BTS members often post on the group's Twitter account (@BTS_twt) and chat with fans on the artist-to-fan communication platform Weverse. The BTS members don't have individual TikTok accounts. 
However, there is an official TikTok account featuring Jin, Suga, J-Hope, RM, Jimin, V, and Jungkook. In conjunction with their song "Permission to Dance," the BTS members created their own challenge on the social media platform, as well as YouTube. 
This wouldn't be the only time BTS made waves on the social media platform. The TikTok newsroom reported, "BTS' 'Life Goes On' which recently topped the Billboard 'Hot 100', hit a milestone on TikTok, setting a record of 930 M hashtag views in just 15 days."
BTS' Jin also releases solo music. Most recently, that included his song "Super Tuna" and its corresponding music video. For Be (Deluxe Edition) Jin even co-wrote the song "Stay." 
Music by BTS featuring Jin, including their recently released album, Map of the Soul: 7, is available for streaming on Spotify, Apple Music, and most major platforms.