BTS: Is Jin's Song 'Tonight' About His Pets?
From "Moon" to "Epiphany," Jin's solo songs are filled with deep meaning. "Tonight," released in 2019, is no exception. When the BTS member released this song, he shared a bit of where his inspiration came from.
Here's what we know about this singer and his music.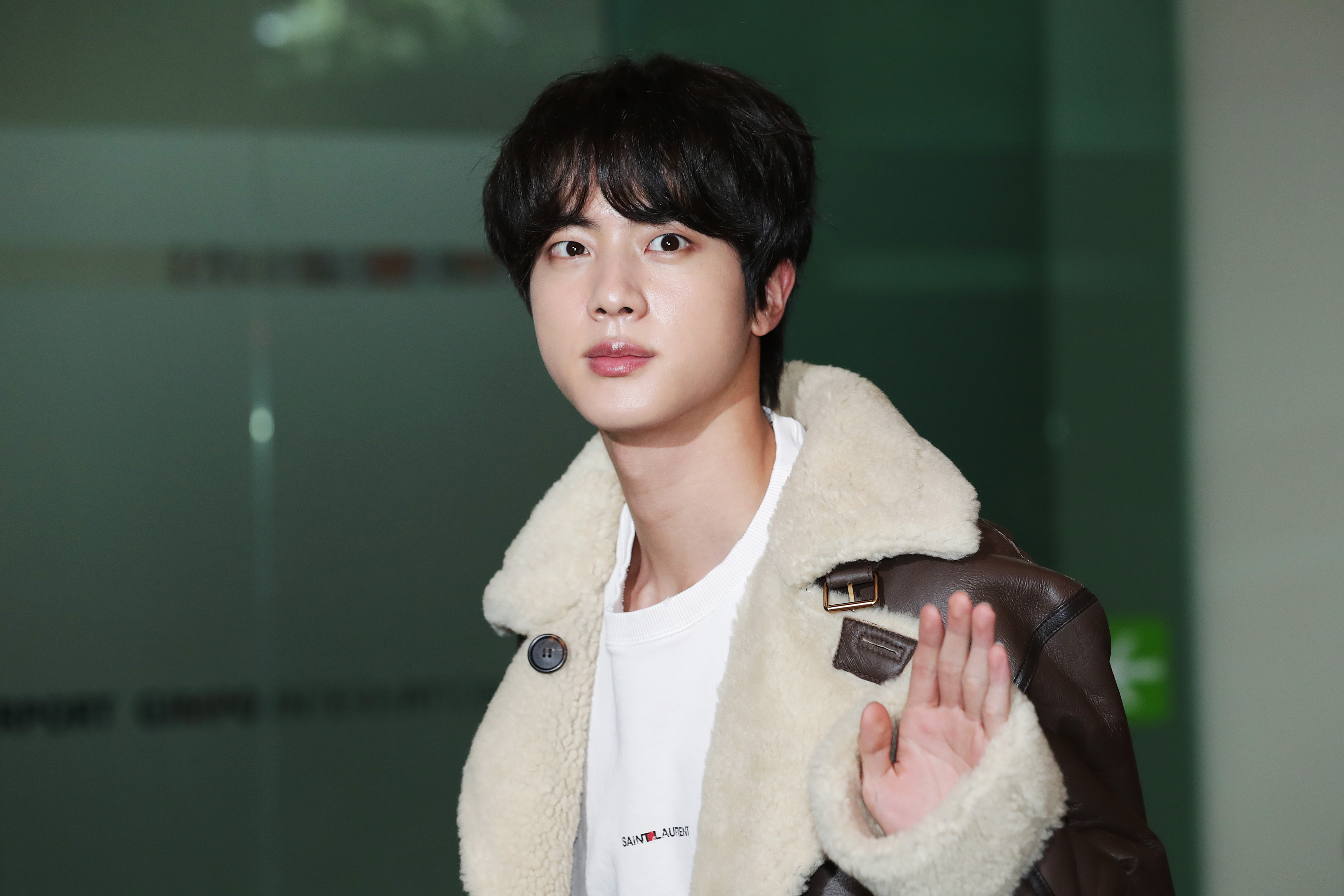 The BTS member, Jin, is a singer, dancer, and songwriter for the boy band
He's worldwide handsome, known for his little jokes and infectious smile. Jin is the oldest member in BTS, functioning as the "lead visual," as well as a singer and dancer for the award-winning K-pop group. 
BTS highlighted Jin in several group songs. That includes the Grammy-nominated "Dynamite," released in 2020, and the chart-topping release, "Butter." As a member of the vocal line, he performed on songs like "The Truth Untold."
Additionally, fans learned about Jin's life outside of this boy band. The idol had several pets. He also wrote and released solo songs. 
Jin's solo song, 'Tonight' is actually about his pets
As his first song independent of BTS, Jin released "Tonight" in 2019, debuting it with the annual BTS FESTA. Although this song may sound like it's about a friend or a lover, Jin actually pulled inspiration from his pets. 
According to Seventeen, "​​In a message [Jin] posted to accompany the Soundcloud release, he said he wrote the song while thinking about his animal companion, according to an English translation by Twitter user @doyou_bangtan."
Around the time Jin released "Tonight," the idol had two sugar gliders named Eomuk and Odeng, who died in 2018 and 2019, respectively. This performer also had a Maltese dog, Jjangu, who died in 2017 after being with him for 12 years. Since then, Jin has not adopted any other pets. 
Other BTS members released solo songs, although none were about pets
Several other BTS members share their love for their animals. That includes V, the owner of a Pomeranian named Yeontan, and J-Hope, who even said he called his dog Mickey after receiving a Grammy nomination. (Of course, the other BTS members laughed at the idea.) 
"Tonight" wouldn't be the only solo song created by and performed by Jin. In conjunction with BTS' album, Jin performed songs like "Moon" and "Epiphany." In 2020, Jin released his song "Abyss," detailing his emotional state following the coronavirus (COVID-19) pandemic. 
Some BTS members even released entire mixtapes outside of their work with the group. Suga writes and releases songs under the stage name Agust D, while RM collaborated with Lil Nas X. When it came to the BTS album Be (Deluxe Edition), Jin was created as a co-writer for the song "Stay" and the track titled "Skit."
Jin's "Epiphany" music video is available on YouTube. Music by BTS, including their recently released album, Map of the Soul: 7, is available for streaming on Spotify, Apple Music, and most major platforms.