BTS: Jungkook Acknowledged a Fan-Favorite Song During His Birthday VLIVE
Out of all the songs in BTS' discography, fans love the band's song 'Paradise.' Even though fans love the song, BTS have never performed 'Paradise' live before. During a VLIVE livestream, Jungkook of BTS decided to give a short performance of the song for ARMY.
When it comes to BTS songs, there are no bad songs. This of course means that some spectacular songs are not performed on tour or during award shows. Out of all of BTS' discography, ARMY universally love the song "Paradise" even though the band has never performed it live. On Aug. 31, Jungkook held a VLIVE livestream for his birthday and briefly performed the song.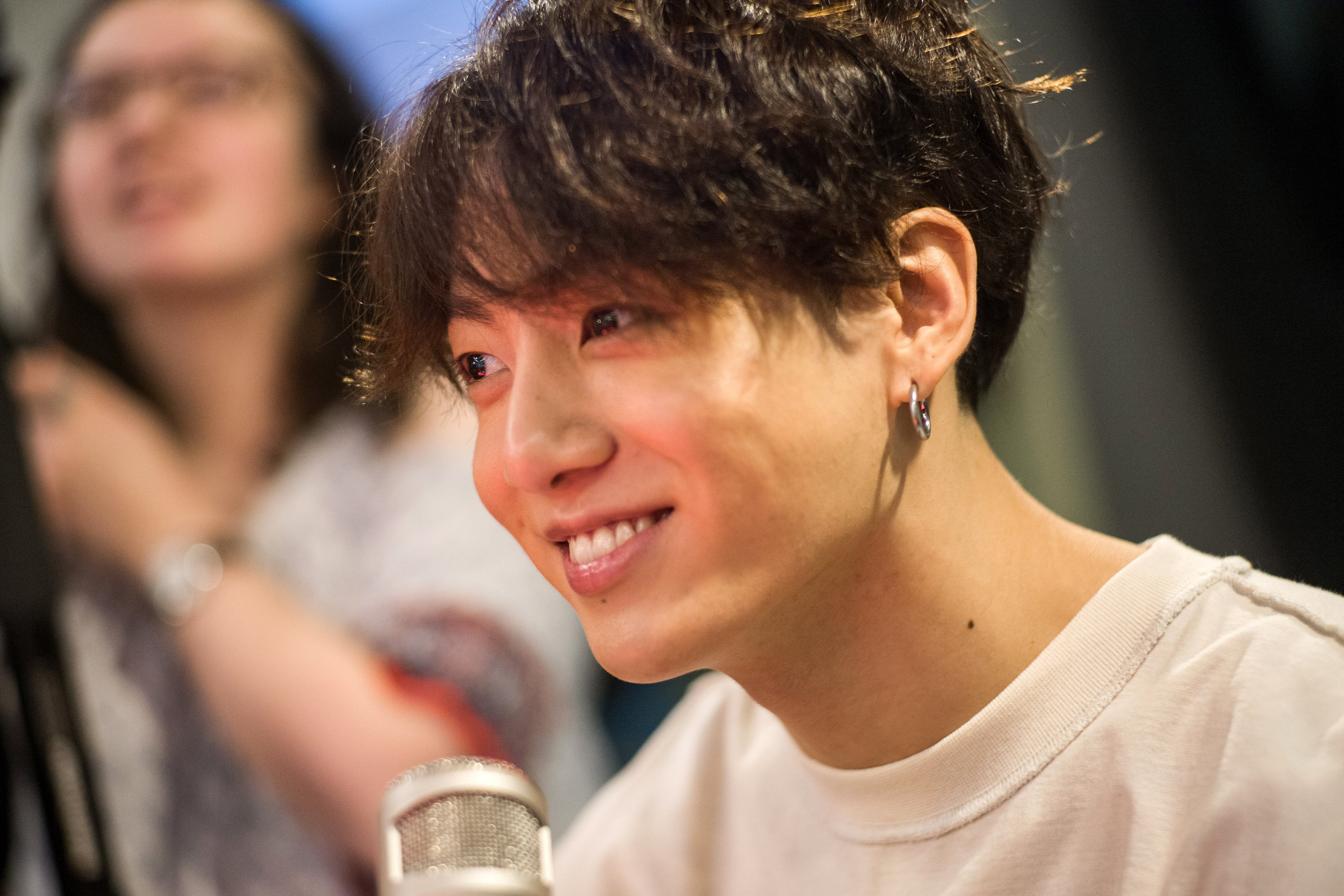 Jungkook of BTS performed 'Paradise' for fans
Jungkook was born on Sept. 1, 1997. To celebrate his most recent birthday, Jungkook held a VLIVE livestream on Aug. 31. The BTS singer titled the livestream "Happy Birthday To Me."
During the VLIVE, Jungkook took song requests from fans and performed BTS songs karaoke-style. After seeing a request for "Paradise," Jungkook sang the song for ARMY.
"I can't sing this alone," Jungkook said according to a fan translation.
After singing along to the members' different parts, Jungkook told fans, "This is hard."
'Paradise' is fan-favorite song
BTS originally released "Paradise" on their 2018 album Love Yourself: Tear. The album has 11 songs: "Intro: Singularity," "Fake Love," "The Truth Untold" (featuring Steve Aoki), "134340," "Paradise," "Love Maze," "Magic Shop," "Airplane Pt. 2," "Anpanman," "So What," and "Outro: Tear."
While BTS have performed multiple B-sides from Love Yourself: Tear, the septet has never performed "Paradise." Despite this, the song is beloved by fans.
"This is my favorite BTS song of all time ! And the lyrics are everything I need in my life. Gosh I'd really like to see them perform it live," a fan wrote on Reddit.
"In my top 5 BTS songs of all time 100%," another fan wrote on Reddit. "The fact that this song was paid LITERAL dust by BTS and BH makes me wanna scream. Like they haven't performed it once, and that should be a crime."
"I see my prayer circles for Paradise haven't worked that well their confusion over its high ranking was hilarious. I remember one of the old Run episodes where they basically said they won't sing Paradise live lol," a Reddit user wrote.
Another Reddit user wrote, "Truly, they really looked at the Paradise answer like: d*mn y'all really like that song…why lol."
Suga appreciates BTS' song 'Paradise'
Jungkook is not the only BTS member who recently gave the song "Paradise" some attention. In March, BTS appeared on the KBS 2TV talk show special Let's BTS. During the talk show appearance, Suga told fans that he started listening to different songs from BTS' discography.
On Let's BTS, Suga revealed that he discovered he really likes BTS' song "Paradise."
"Last year, all the members struggled with not being able to perform. I got a lot of real comfort from our songs 'Answer: Love Myself' and 'Paradise,'" he said according to Soompi. "I listened to them from the perspective of a listener and realized how comforting they were."