BTS: Jungkook and V Reveal Details About Their Mixtapes
For months, BTS fans have been anxiously awaiting V and Jungkook's individual mixtapes. Affectionately known as "KTH1" and "JJK1" by ARMY for the time being, the two BTS members have dropped a number of clues about what fans can expect from the mixtapes.
For a special video called "BE-hind Story" on the BANGTANTV YouTube channel, the BTS members interviewed one another. In the video, both Jungkook and V revealed details about their upcoming mixtapes while speaking with the BTS members.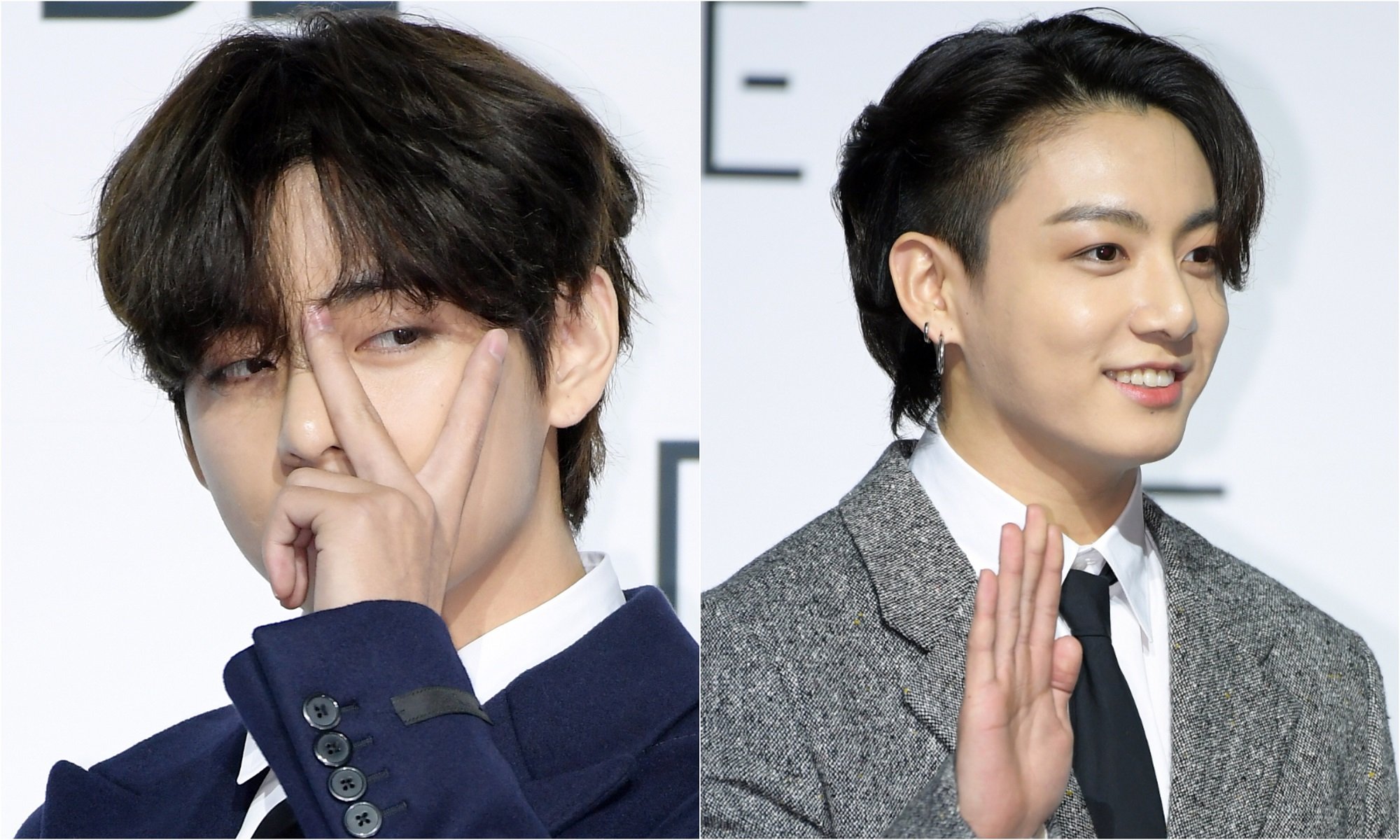 Jungkook and V of BTS will release mixtapes
So far, little is known about Jungkook and V's mixtapes. In 2020, Jungkook released the solo song "Still with You" for BTS Festa. Similarly, V released the holiday song "Snow Flower" with Peak Boy.
Over the past few months, the BTS members have dropped hints about their mixtapes. Fans can also get a sense of their individual musical style based on songs they wrote for BTS' albums.
On their Japanese album Map of the Soul: 7 ~ The Journey ~, the song "Your Eyes Tell" was originally intended to be on Jungkook's mixtape. Instead, the song was featured on the band's album and it was selected to be the theme song of a Japanese film of the same name.
On BTS' album BE, the song "Stay" features Jungkook, Jin, and RM, and the track was also originally created to be on Jungkook's mixtape. The ballad "Blue & Grey" features all seven members, but it was intended to be on V's mixtape. Like "Stay," the song was instead selected to be included on BE.
A teaser confirmed the BTS members' mixtapes are coming
In "BE-hind Story," the members of BTS discuss their experience creating BE. For the album, the members were involved in the music production, concept creation, and album design.
A teaser for the special was released on the BANGTANTV YouTube channel, and it gave fans some ideas of what to expect. It also gave away some small details about Jungkook and V's mixtapes.
The teaser showed Jungkook in an interview with J-Hope.
"I want to try a mixtape like this," he said in the snippet.
V is then seen chatting with Suga.
"Uh… my mixtape… About 13 tracks," he said.
Jungkook and V revealed details about their mixtapes in BTS' 'BE-hind Story'
BTS' "BE-hind Story" was streamed on the BANGTANTV YouTube channel on Feb. 27. For the special behind-the-scenes video, Jin, Suga, J-Hope, RM, Jimin, V, and Jungkook interviewed each other about the past year and their time making BE.
J-Hope interviewed Jungkook, and the topic of Jungkook's mixtape came up. The BTS singer explained that he wants to begin crafting songs around "imaginary scenarios" instead of his own personal experiences.
"There are three main tracks in total and they all have music video of its own," Jungkook said. "And they each have its own choreography but in different styles."
Suga interviewed V during BTS' "BE-hind Story," and V discussed the process of making his mixtape. He explained that he enjoys whenever ARMY feels impacted by his songs and that his mixtape was postponed.
"My mixtape was postponed much more than I thought," V said. "I had the thought that I wanted to release it when I could say, 'it's good.' So when I finally reach that point one day I'll present it to our ARMY as soon as possible."