Does BTS' Jungkook Have Any Piercings (Besides His New Eyebrow Piercing)?
Jungkook is the "Golden Maknae" of BTS. He's also the boy band member with the most tattoos and, reportedly, the most body piercings. 
Here's what we know about this idol and his recent eyebrow piercing.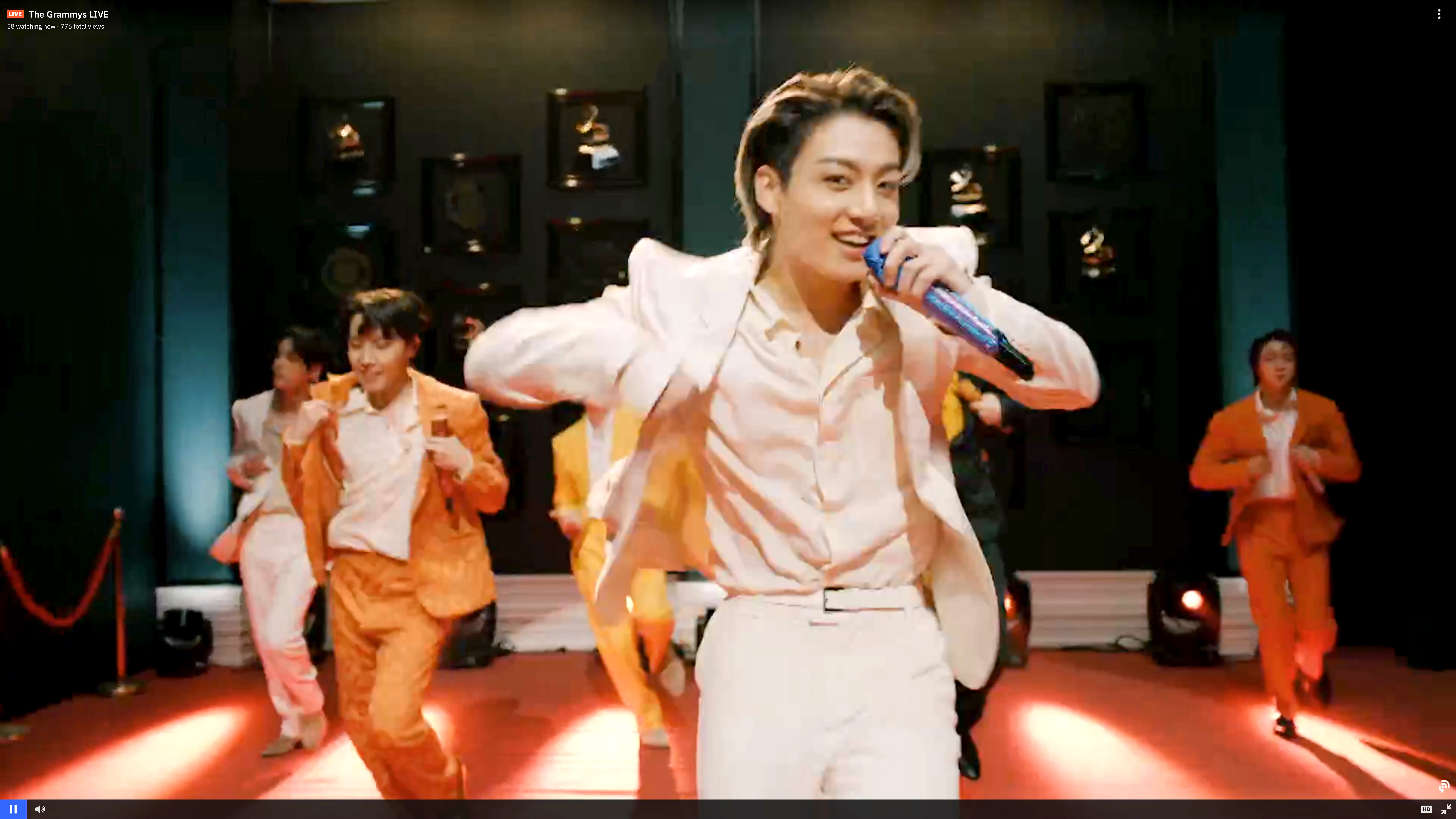 Most of the BTS members have their ears pierced
They're award-winning artists known for their bold fashion choices and international fan base. The BTS members sometimes sport bright hair colors. Other times, they wear jewelry, including earrings. 
Most of the artists in this boy band have their ears pierced, including Jungkook. J-Hope is the only member of this K-pop group who has not pierced his ears. Although he was set on keeping them natural, as of 2019, he shared that he's undecided about being unpierced. 
"Actually, I already made a promise with ARMYs to not get my ears pierced," he said, according to a translation from Koreaboo. "It might be hard to keep that promise, though… Because I've been giving more thought to it. I'm kind of undecided now. It's complicated."
BTS' youngest member, Jungkook, pierced his eyebrow
There was speculation for some of 2021 regarding Jungkook's latest accessory. That was his eyebrow piercing which, for some time, was fake. During one live stream with fans, though, the artist confirmed that the piercing is real. 
"My eyebrow? Yes, I got it pierced because putting on the stickers got annoying, so I just got it pierced," Jungkook said, according to a fan translation. This wouldn't be the only change that Jungkook made to his appearance. According to Hindustan Times, this singer recently added more tattoos to his growing collection of body art. 
Jungkook also has the most piercings out of the BTS members. According to Stylecaster, as of 2019, he was expected to have around nine piercings in total, including about three lower piercings on each ear, two Helix piercings on his right ear, and a fourth piercing on his left ear.
Jungkook is one of the few BTS members with tattoos 
Not every BTS member has tattoos. Jungkook, however, sometimes showcases his tattoo sleeve, which even included a hand tattoo inspired by the boy band members and their fan base, called the BTS "ARMY."
Jungkook is also known for sporting unique hairstyles. In 2020, that included a mini man-bun and bright blue locks. Outside of his fashion and aesthetic choices, Jungkook is one of the singers, dancers, and songwriters for BTS, even co-writing the Be (Deluxe Edition) track, "Stay." 
He created solo songs in conjunction with the K-pop group, including "Euphoria" and "My Time." As a member of the BTS vocal line, the boy band included Jungkook in the song "The Truth Untold."
The "Dynamite" music video is now available on YouTube. Music by BTS, including their recently released album, Map of the Soul: 7, is available for streaming on Spotify, Apple Music, and most major platforms.