BTS' Jungkook Didn't Even Flinch Writing This on Jin's Phone
After performing together for over seven years, the BTS members became pretty close. The youngest member of the group, Jungkook, didn't even get mad when he saw Jin wrote on his toiletry bag. When Jin tried to write his name on his phone, though, Jungkook was quick to add to it.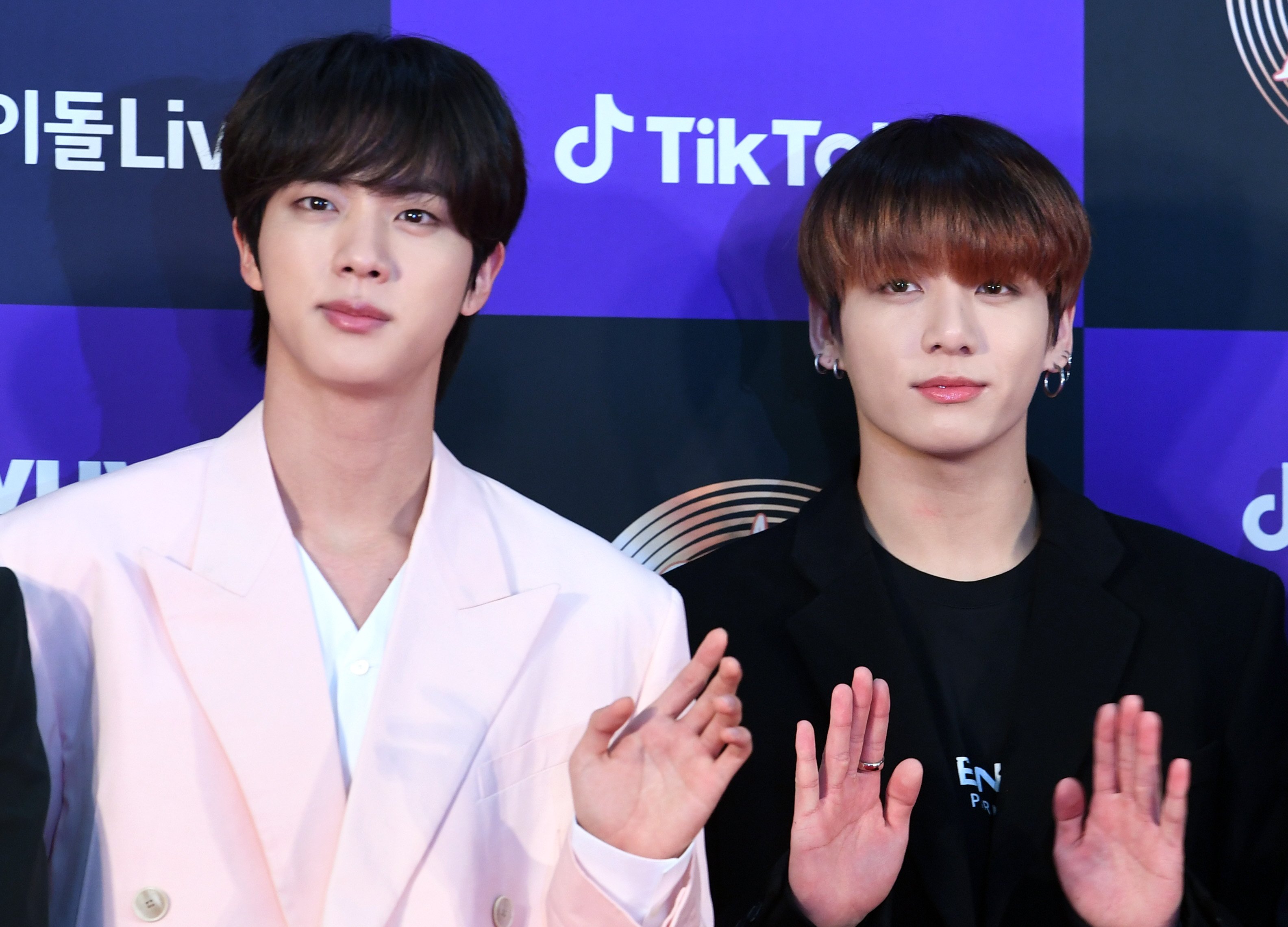 The BTS members, including Jin and Jungkook, partnered with Samsung
As one of the biggest boy bands in the world, BTS earned a few brand deals, including with Starbucks and FILA. They also partnered with the technology brand, Samsung.
Thanks to this brand deal, the BTS members often receive the most recently-released phones from the company. In addition to the BTS members sporting new Samsung phones, the company released products inspired by these performers during 2020.
That includes the Galaxy S20+ 5G BTS Edition, Galaxy S20+ BTS Edition, and Galaxy Buds+ BTS Edition, each showcasing shades of purple.
BTS' Jin tried to write his name on his phone during one 'Bangtan Bomb'
While the BTS members were on "standby," Jin and Jungkook decided to customize some of their stuff. In the Bangtan Bomb posted to YouTube, Jin sat trying to decide what to write on his new phone. When he finally tried to write, his marker was out of ink.
"I gave it so much thought," Jin said, according to a translation on the video. "What do I do now? I feel like I should write my name."
With a new marker, Jin wrote his name on his "Galaxy Buds" case. The next day, he tried again to write on the phone. This time, with a case on it. Without hesitation, he wrote "Jin," to which J-Hope and RM looked on surprised. 
A few moments later, Jungkook swiped Jin's phone and added to Jin's name. He made it "Jan." To retaliate, Jin started writing on Jungkook's toiletry bag. When Jungkook saw that Jin wrote "I'm JK," he laughed.
Jin and Jungkook are just 2 of the performers in BTS
As the oldest member of BTS, Jin is a vocalist, dancer, and the "lead visual." He also performs solo songs like "Epiphany" and "Moon," as well as "Abyss." Jungkook is considered the "Golden Maknae" of BTS because he is the youngest member and a talented singer and dancer. 
BTS is a seven-member boy band, though, featuring rappers RM, Suga, and J-Hope and vocalists Jimin and V, in addition to Jungkook and Jin. Together, they appeared at the Grammy awards, becoming the first K-pop group to earn a nomination.
The "Life Goes On" music video by BTS is now available for streaming on YouTube. The K-pop group's deluxe album, titled Be, is available on Spotify, Apple Music, and most major streaming platforms.