BTS: Jungkook's Hair and See-Through Shirt Steal the Show on 'The Tonight Show Starring Jimmy Fallon'
"BTS Week" on The Tonight Show Starring Jimmy Fallon is in full swing. On Sept. 30, the members of BTS were the lead guests on the talk show. Jin, Suga, J-Hope, RM, Jimin, V, and Jungkook took part in a comedy sketch, were interviewed by Jimmy Fallon, and performed their song "Black Swan." During the "Black Swan" performance, Jungkook's long hair and see-through shirt stole the show.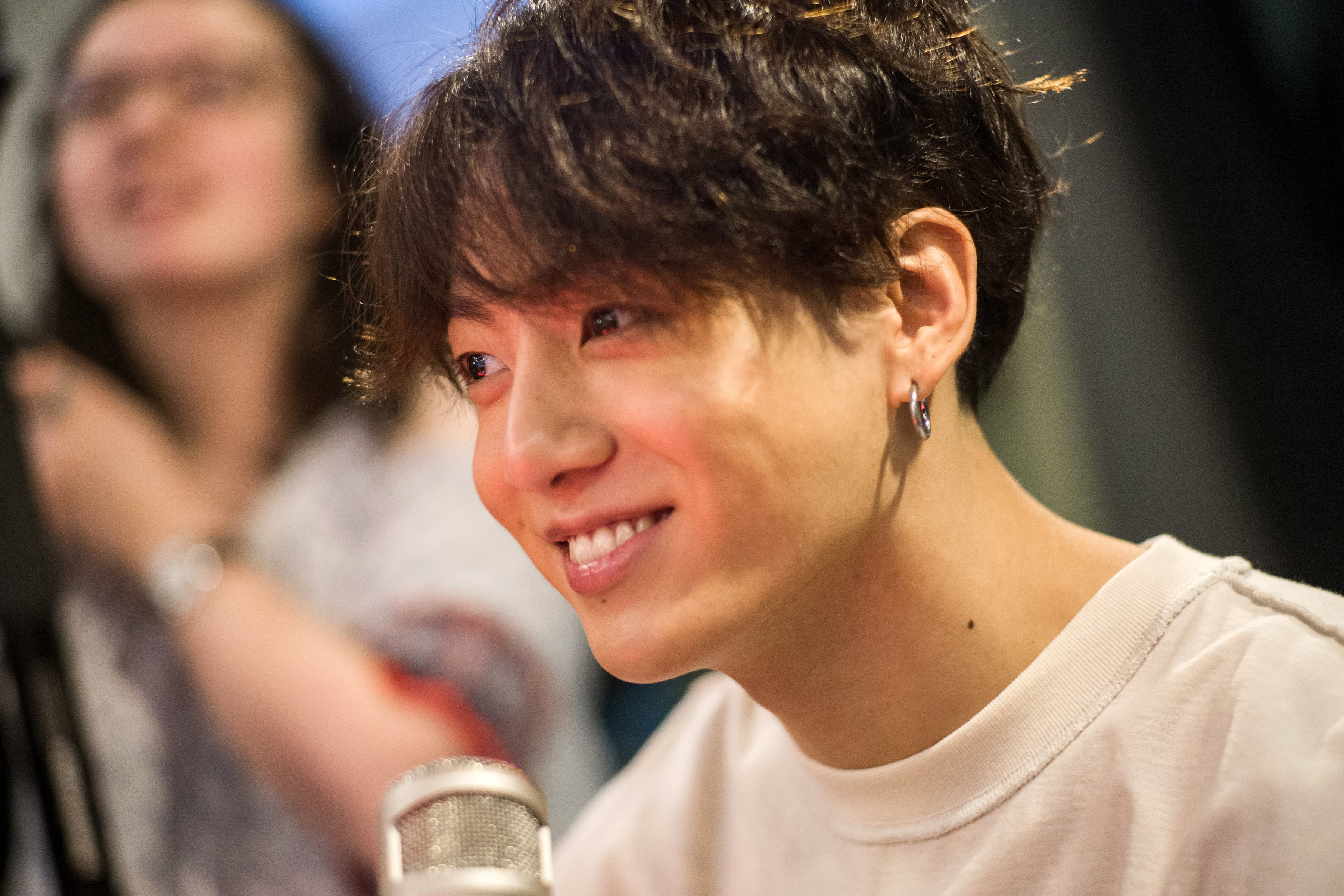 Jimmy Fallon interviewed BTS
On The Tonight Show, BTS played a game called "Dance Your Feelings with BTS." The members and Fallon competed by acting out emotions while dancing, with Jin winning the entire competition. Fallon then interviewed the group, and he started off by asking them what a Grammy nomination would mean to them.
"Yeah, the Grammys is definitely the most honorable music award, you know, that evaluates the prominence and the music odyssey of an artist," RM said. "And, you know, so doing a BTS solo performance with our own song and winning the Grammy is kind of like our ultimate goal, and also a dream that has naturally grown inside us."
Fallon also asked the members of BTS about their recent accomplishments with their song "Dynamite," how they connect with ARMY, and their upcoming album BE (Deluxe Edition).
"We poured in the emotions that we feel now such as joy and sorrow, into this album," Jimin said. "There are a lot of good songs as good as 'Dynamite,' so we hope that they can all make it onto the Hot 100 chart."
RELATED: BTS Fanboy John Cena Reveals What Made Him First Fall in Love With the Group
BTS performed 'Black Swan' on 'The Tonight Show'
After talking about their music, Fallon asked the Korean band about their time in high school. Fallon pointed out the members attended Jungkook's high school graduation.
"All of us gathered for both my entrance and graduation ceremony, because it was after our debut," Jungkook said.
"I raised him up," Suga said.
"I raised him up," Jin seconded.
"You can't live without me," said V.
"I already debuted back then, so our members were always there with me throughout my high school years," Jungkook explained.
After their interview, the K-pop group performed the song "Black Swan" from their album Map of the Soul: 7. Throughout "BTS Week," the band has continuously raised the bar with their performances. For "Black Swan," Jin, Suga, J-Hope, RM, Jimin, V, and Jungkook performed in a sunlit cathedral setting.
BTS fans could not get over Jungkook's look
Along with a special performance of "Dynamite" with The Roots and Fallon, BTS have performed "Idol," "Home," and "Black Swan" on The Tonight Show for "BTS Week." After the "Black Swan" performance, clips of Jungkook performing were posted all over social media, and the BTS singer trended on Twitter. On Reddit, BTS fans discussed the performance and multiple fans pointed out Jungkook's hair and shirt.
"JUNGKOOK. That hair! Also the overgrown cathedral set is BEAUTIFUL. I forgot how contemporary Black Swan's choreo is. I love it so much…," a Reddit user wrote.
"ohhhh i really loved that!!! i think that performance of black swan has been my favourite so far loved the set, their outfits (jungkook's hair! the mesh top!) it felt very fluid? not sure if it was just because of all the flowy black outfits lol," a fan wrote on Reddit.
"head empty only ponytail jungkook," wrote another fan on Reddit.