BTS: Jungkook Hates Texting and Phone Calls
In a YouTube video, the members of BTS discussed their communication styles, and Jungkook said he hates 'both texts and calls.'
On the BANGTANTV YouTube channel, Jin, Suga, J-Hope, RM, Jimin, V, and Jungkook of BTS have been taking part in a video segment called "MBTI Lab." For the special YouTube videos, the BTS members sit down and go over their Myers-Briggs Type Indicator personality assessments. While doing so, Jungkook revealed to the other BTS members that he hates texting and talking on the phone.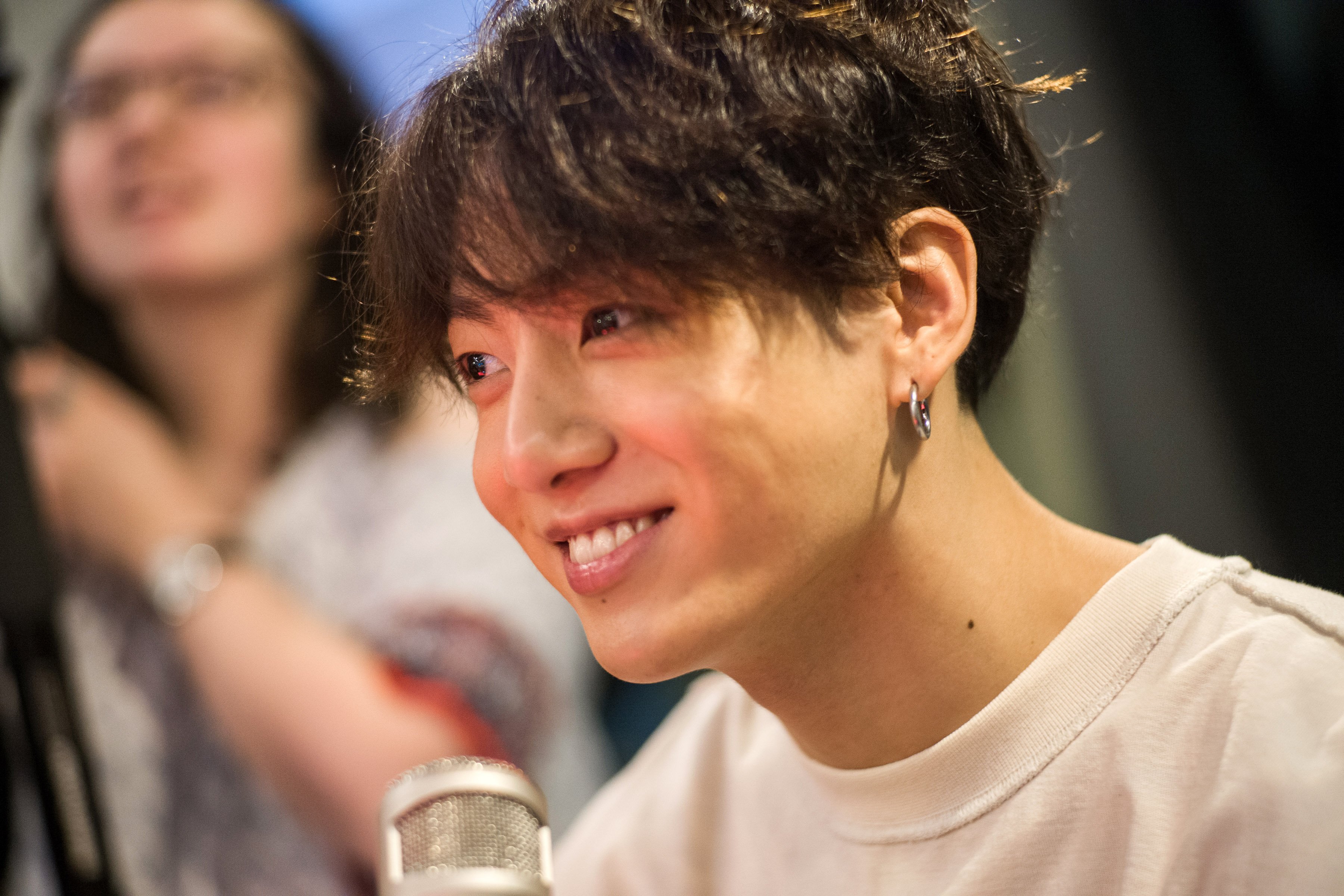 The BTS members went over their MBTI types
The Myers-Briggs Type Indicator (MBTI) questionnaire is used to assess different personality types. There are 16 different types possible from the assessment.
Eight of the types begin with the letter E to represent extroverted tendencies. And eight introverted types start with the letter I. The subsequent three letters correspond with more specific personality traits.
In the first session of "MBTI Lab," Jin, Suga, J-Hope, RM, Jimin, V, and Jungkook took the assessment to find out their MBTI type.
BTS' MBTI types:
Jin: INTP
Suga: ISTP
J-Hope: INFJ
RM: ENFP
Jimin: ESTP
V: INFP
Jungkook: INTP
Of the BTS members, only RM and Jimin are considered extroverts based on their MBTI types. Both Jin and Jungkook were assigned the same MBTI type of INTP.
BTS: Jungkook Thinks the Band's Grammy Awards Rehearsal Was 'Better' Than Their Performance
BTS' Jungkook does not like texting or talking on the phone
Later in the "MBTI Lab" session, the members of BTS went through different scenarios and answered how they would personally handle them. While discussing their communication styles, Jungkook revealed he does not like texting or receiving phone calls.
"Taehyung video calls a lot," J-Hope said.
"I like video calls," V admitted. "I hate texts and calls, but I do like video calls."
As the members shared how they prefer to contact people, Jungkook admitted he doesn't like any method.
"I hate both texts and calls," Jungkook said with a laugh.
The members of BTS then picked on Jungkook for not answering their calls and jokingly questioned why he even has a phone.
BTS will release a new album in June
The "MBTI Lab" videos are a great way for ARMY to get to know the members of BTS, especially because the band will be releasing a new album soon.
On June 10, BTS will release an anthology album called Proof. The album's lead single is titled "Yet to Come," and the album will contain a total of 3 CDs.
The track list for Proof includes hit singles, solo and sub-unit songs, previously unreleased demos, and new songs.
A press release about Proof reads: "The anthology album Proof celebrates the nine years of BTS' journey since their debut, and opens a new chapter upon their 10th year as artists. The new album will include various tracks that presents BTS' thoughts on their past, present and future including three new tracks."