Jungkook Is Blonde Now — Here Are the Other Hair Colors He's Rocked Since BTS' Debut
The BTS members are known for their colorful and creative hairstyles. That includes Jungkook, who recently debuted his blonde hair. Here's our look at some of his different hairstyles, including those from 2019 and 2020.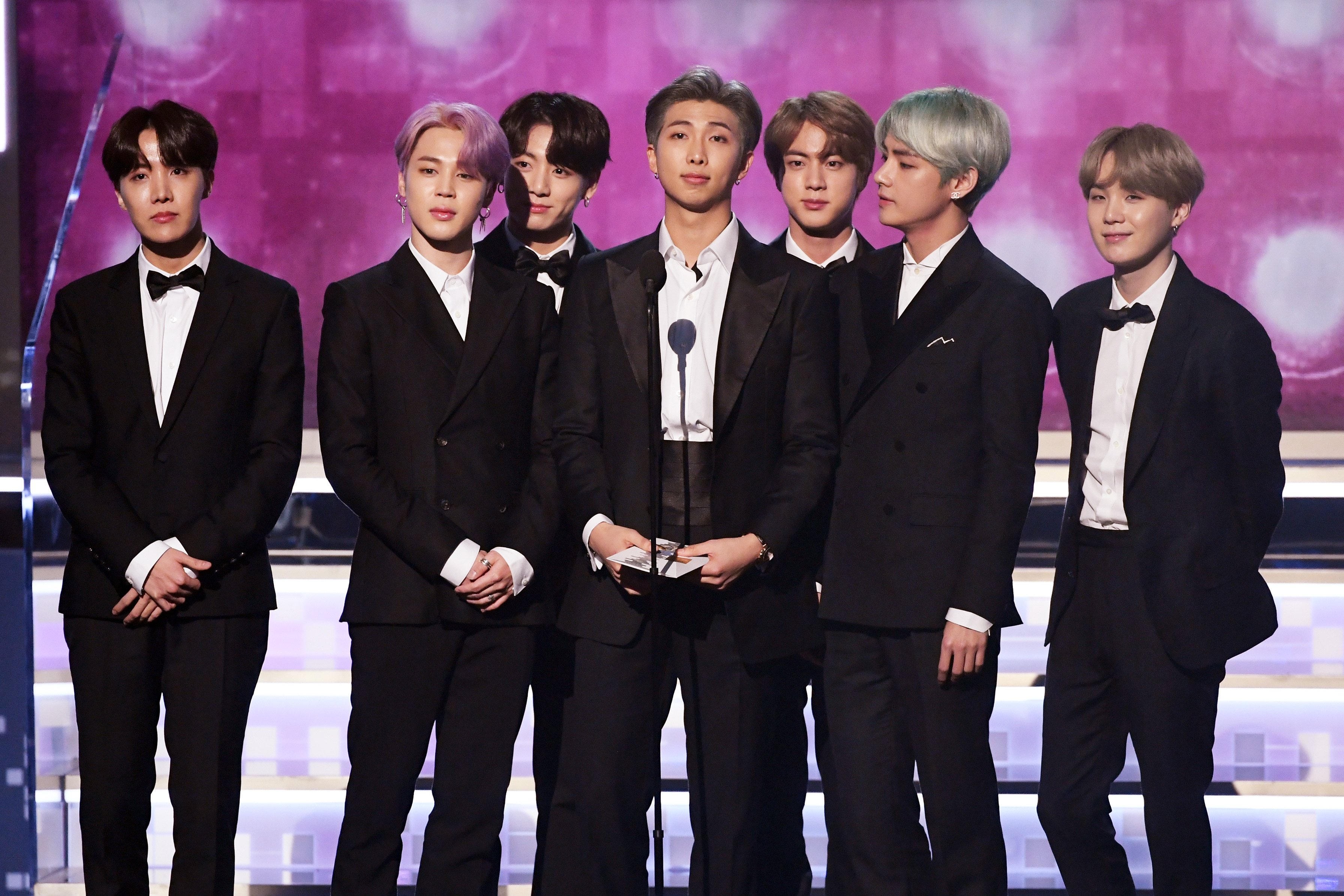 What is Jungkook's natural hair color?
Jungkook's natural hair color is black, as is the natural hair color of most of the BTS members. During one interview with Buzzfeed, when the members shared their favorite hair colors over the years, Jungkook confirmed that his black locks are still his favorite look. That doesn't mean he's afraid of experimenting with color. 
Each BTS member changes their hair color, sometimes matching the vibe of their songs. For RM, that meant having silver hair for the Map of the Soul: Persona era. For J-Hope, that meant red-ish hair for Love Yourself: Her release.
When BTS debuted some of their first songs, Jungkook sported everything from brownish-red to purple-brown to jet black hair. He often sticks with natural colors, but that doesn't mean he hasn't experimented in recent years.
Jungkook had black hair when BTS was first invited to the Grammy Awards in 2019
Typically, Jungkook has brown or black hair. When BTS became the first K-pop musicians to perform and present at the Grammy Music Awards, he had a color similar to his natural locks, a dark brownish-black color.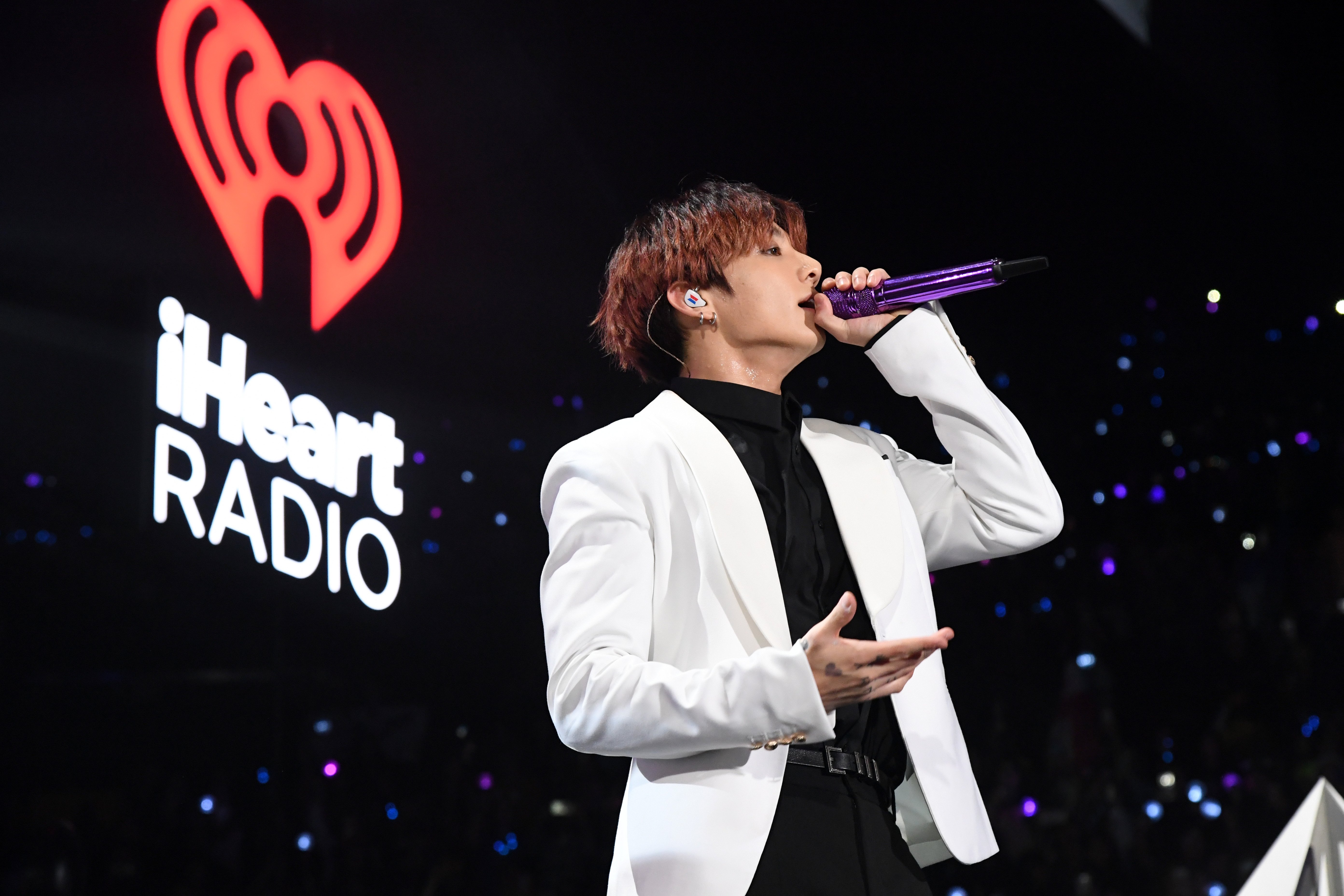 For part of 2019, Jungkook had red tips 
During holiday performances at the iHeartRadio Jingle Ball and the 2019 SBS Gayo Daejeon_Music Festival, Jungkook showcased black hair with red tips. 
This idol had the same hairstyle while ringing in the New Year, performing "Boy With Luv" and "Make It Right" with the red tips on Dick Clark's New Year's Rockin' Eve with Ryan Seacrest 2020. However, the color changed when BTS debuted their first album of 2020, Map of the Soul: 7.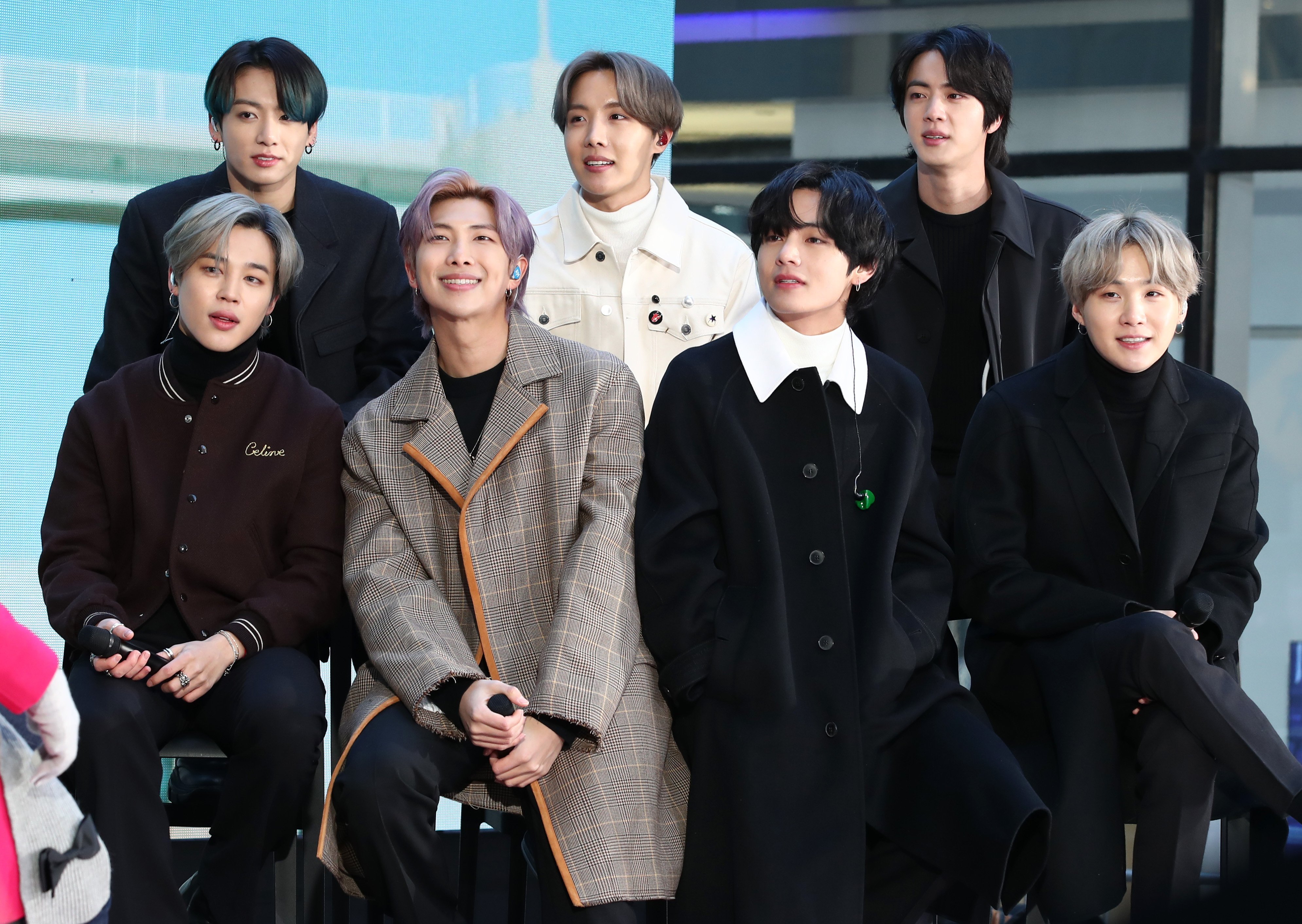 Jungkook had blue tips for the 'On' music video
To match the themes of "On" and Map of the Soul: 7, Jungkook changed his red-colored hair to a dark blue, with black roots. He sported this hairstyle while the K-pop group traveled through New York City with Jimmy Fallon. 
In 2021, Jungkook debuted his blonde hair
For several performances of "Dynamite" and "Life Goes On," Jungkook had long dark hair, sharing for one clip that it was kind of an "in-between" length, even putting it in a ponytail for a performance of "Idol" on The Late Show Starring Jimmy Fallon. Then, for his interview with Time Magazine, he showed off his new, bold undercut. 
For 2021, however, when BTS won Best Digital Song at the Golden Disc Awards and marched onstage, Jungkook showed off his blonde hair. Of course, fans took to social media, sharing their love for Jungkook's new look.
The "Life Goes On" music video by BTS, featuring Jungkook and his black hair, is now available for streaming on YouTube.