BTS' Jungkook, Jimin, and Jin Deliriously Shoved Each Other During 1 'Dynamite' Behind-the-Scenes Video
Jin may be the oldest BTS member, but this vocalist is always goofing off with performers like Jimin and Jungkook. Even on the set of the "Dynamite" music video, these idols were playfully shoving each other instead of finishing each others' sentences.
Here's what we learned from one Bangtan Bomb.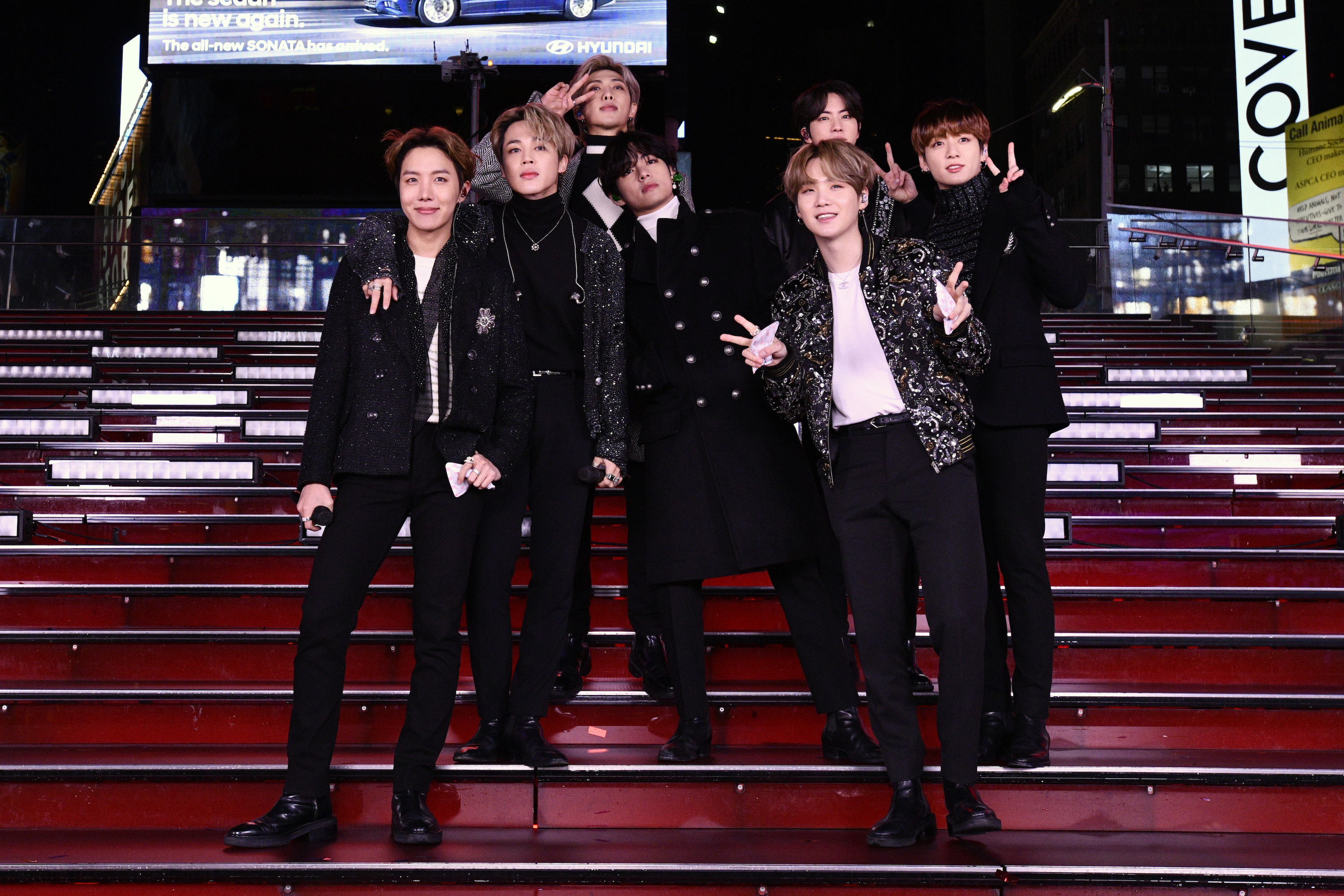 BTS released their award-winning song 'Dynamite' during 2020
They light up the music charts like dynamite. In 2020, this K-pop group released their first all-English single. That was "Dynamite" which featured all seven BTS members — Jin, Suga, J-Hope, RM, Jimin, V, and Jungkook.
To match this disco-pop sound, the BTS members starred in a colorful "Dynamite" music video, complete with new outfits, dance moves, and hairstyles. Of course, BTS ARMYs raced to watch this production as soon as it debuted on the video platform, YouTube.
According to YouTube, "Dynamite's" 2020 release marked the most successful music video debut in the platform's history, racking up 101.1 million views within 24 hours. (This record was then shattered with BTS' 2021 song and corresponding music video, "Butter.")
1 'Bangtan Bomb' gave fans a behind-the-scenes look at the creation of the 'Dynamite' music video
During one "Bangtan Bomb" YouTube video, viewers got a behind-the-scenes look at shooting the "Dynamite" music video. It was a little chaotic, especially for the singers Jimin, Jungkook, and Jin.
"Right now, we're shooting the music video of 'Butter,'" Jin said, according to a translation on the YouTube video. "We are dancing to the chorus of verse two."
Then, Jimin and Jungkook popped in on Jin's explanation, with Jimin telling viewers not to believe a word he was saying. Jungkook started pushing Jin to the back of the room, to which Jin responded "eek." 
This set the rest of the members on an "aek" and "eek" rampage. Whenever Jin tried to start a sentence, another member bumped into him, causing him to shout this new exclamation. At one point, Jimin wondered why he thought it was so funny.
"It's because you're tired," J-Hope said from the sidelines. "You're not in your right minds." 
There were a few more shoves with no one finishing the final thought. Presumably, the idols finished filming the scene without any more squabbling. 
The BTS members, including Jin, Jungkook, and Jimin, performed 'Dynamite' at several award ceremonies
Since its release, "Dynamite" became a favorite of many BTS fans. It became the first song to reach No. 1 on Billboard's Hot 100 music chart. It became the first song they performed in conjunction with their NPR "Tiny Desk Concert."
The group also earned their first Grammy nomination for this song, later performing it at the award ceremony. (Socially distanced, of course.) 
Music by BTS featuring Jin, including their recently released album, Map of the Soul: 7, is available for streaming on Spotify, Apple Music, and most major platforms.