Jungkook Loves Candy and Couldn't Control Himself When BTS Visited This Store
He's like a kid in a candy store — literally. Jungkook is the youngest member of BTS and even though he's grown up significantly since the group's debut, some things stayed the same. J-Hope was sure to point that out when the idols visited their Map of the Soul-themed "Pop-Up" shop in Seoul.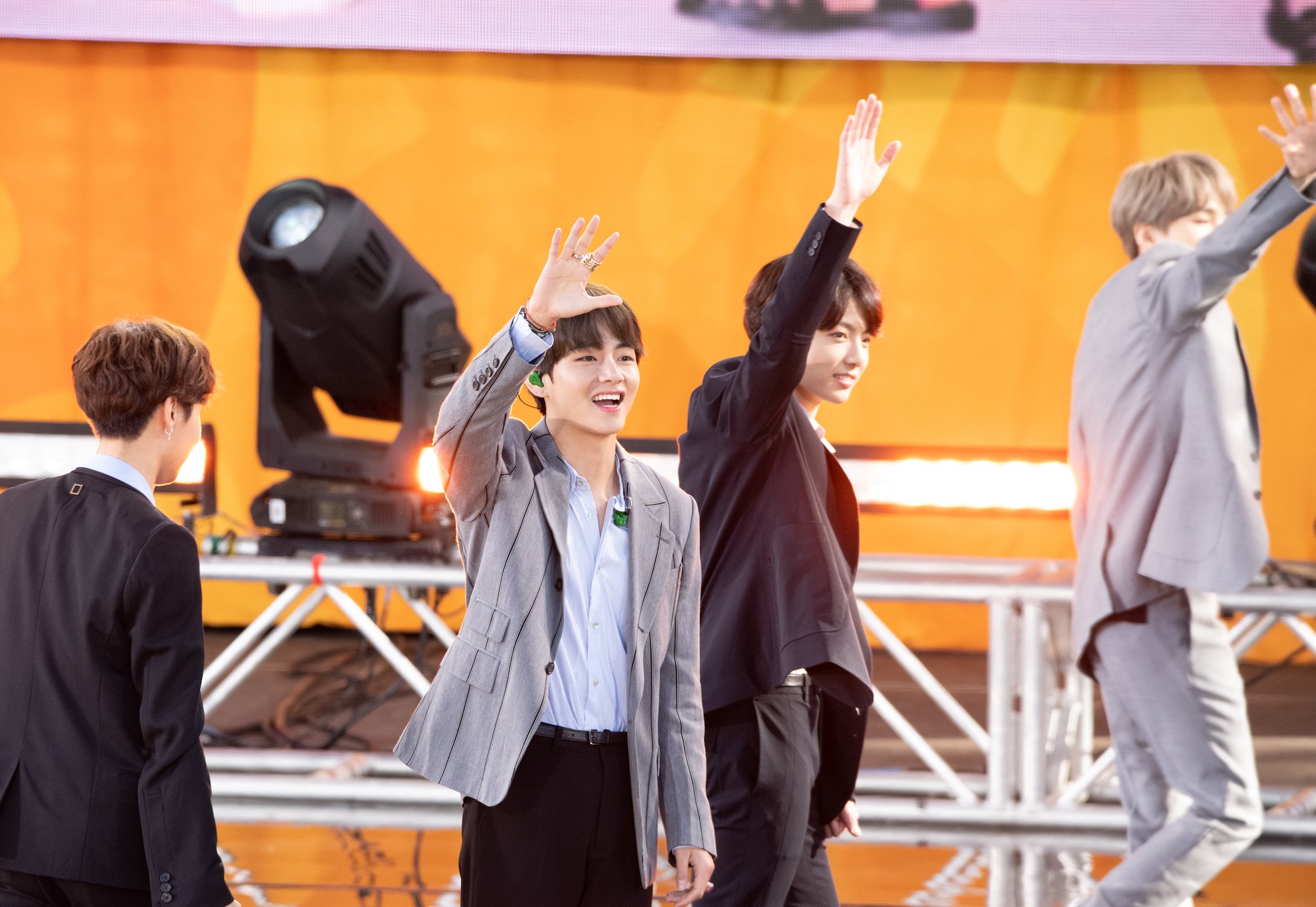 BTS has their own pop-up shop
The ARMY Bombs are iconic, but there's plenty of other merch for BTS fans to own. Some new products were showcased at a pop-up shop in Seoul, South Korea. That's the "2020 BTS POP-UP : MAP OF THE SOUL Showcase in SEOUL," as seen during YouTube videos posted to the BangtanTV account.
This location has plenty of photo opportunities based on the BTS music videos and songs. That includes a colorful section inspired by "Dynamite" and a wall with black wings, inspired by "Black Swan." This pop-up store was only available for a limited time, but the BTS members still had a chance to visit and check out the merchandise.
RELATED: Is Jungkook the Last BTS Member to Create a Solo Song? Here's What We Know About 'Still With You' and the Mixtapes of These K-Pop Idols
Jungkook just really loves candy
Following social distancing protocol, the BTS members had a chance to look around their pop-up shop and take some things back home. Each of the members put different merch items in their carts.
V grabbed a yellow rug. RM, saying he was craving a lollipop, found a small one on a table. Meanwhile, Jungkook was busy completely filling up his cart at the candy section. A few of the other members wandered over to where Jungkook was making room in his cart.
"You haven't changed at all," J-Hope said according to the translation, with Jin agreeing before walking away. "From when you were 15 back when we first met… I'm impressed, Jungkook. We've known each other for so long and I love how you haven't changed at all."
Jungkook looked up from his collection and laughed. J-Hope went to look at other items in the pop-up, but Jungkook continued to organize his candy.
"Just these," he told the camera, but then grabbed a few more boxes. "I really love candy."
RELATED: Why Some BTS Fans Think 'Life Goes On' Might Not Be as Popular as 'Dynamite' (and How They Plan To Get It To No. 1)
BTS had their own pop-up shop in 2019
This wouldn't be the first time BTS had their own pop-up shop. The members previously had their own bubblegum pink pop-up shop location in 2019, in conjunction with their Map of the Soul: Persona era.
This K-pop group also has their own "BT21" merch line, in conjunction with LINE Friends Corporation. There, each of the members created their own character, which appeared on headbands, shoes, bags, and other items for ARMYs to purchase both in person at stores and online.
More information regarding BTS' official merchandise can be found on their Twitter account.