BTS: Jungkook Was Nervous to Record 'My Universe' in Front of Coldplay's Chris Martin
On Sept. 24, Coldplay and BTS released a single together called "My Universe." After the song dropped, Big Hit Music shared a documentary called Coldplay X BTS Inside 'My Universe' Documentary on the BANGTANTV YouTube channel. With the documentary, fans can see how Coldplay's Chris Martin and Jin, Suga, J-Hope, RM, Jimin, V, and Jungkook of BTS recorded "My Universe."
In Coldplay X BTS Inside 'My Universe' Documentary, BTS' Jungkook admitted recording his parts of "My Universe" in front of Martin made him "worried."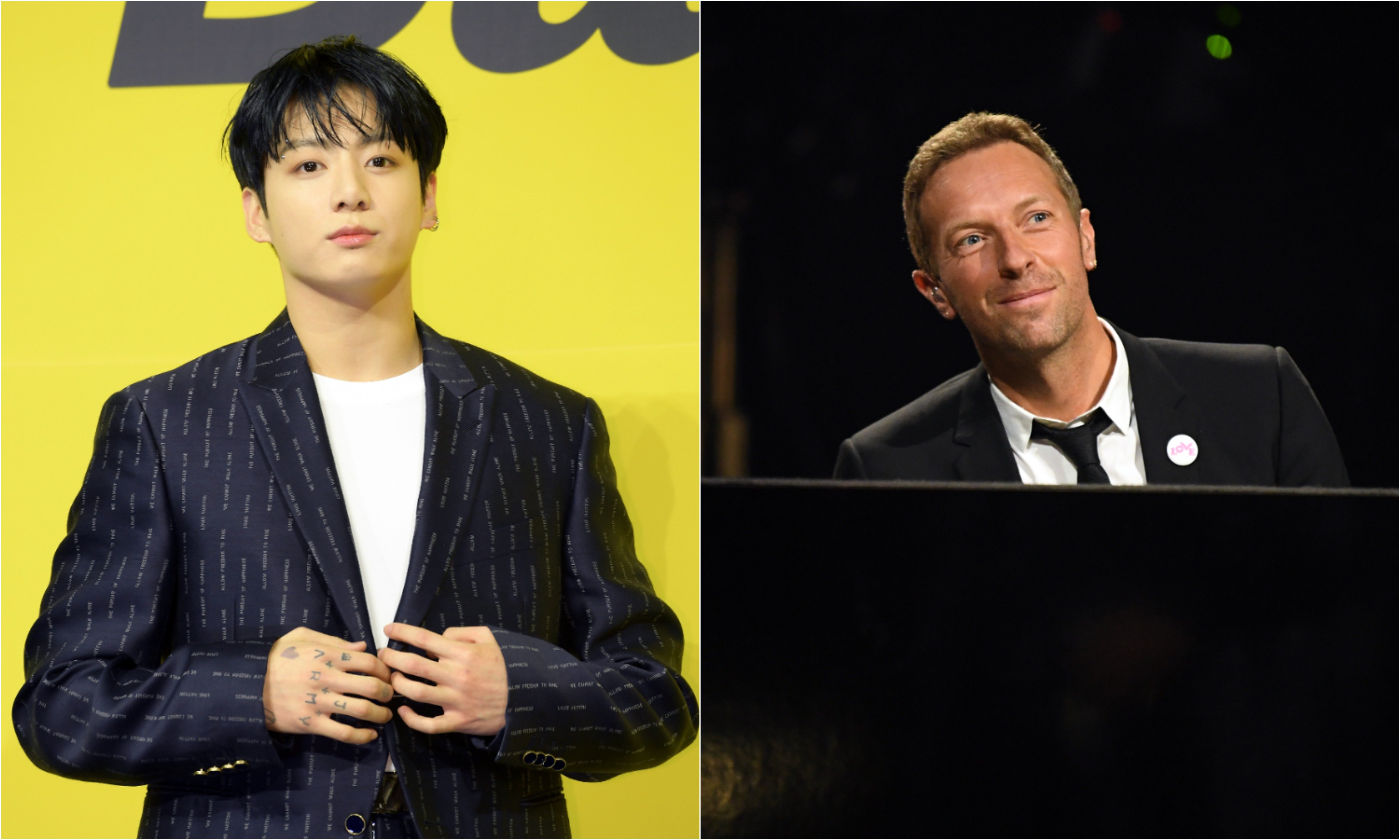 BTS' Jungkook felt nervous recording 'My Universe' with Chris Martin
Instead of recording the vocals for "My Universe" separately, Martin flew to South Korea to meet the members of BTS and record the song in person.
"It could have been done remotely, but we could add more sincerity to the song this way," J-Hope said in Coldplay X BTS Inside 'My Universe' Documentary.
The documentary about the making of "My Universe" showed Martin meeting the members of BTS for the first time. After meeting, the artists moved to a studio to record the single. To start the recording process, Jin, Suga, J-Hope, RM, Jimin, V, and Jungkook recorded their individual parts while Martin oversaw them.
With Martin watching, Jungkook admitted he felt some pressure recording "My Universe."
"Feels like when I first debuted. Chris Martin will be directing my performance, and I'm worried I'll mess up," Jungkook said in the documentary.
RELATED: Coldplay and BTS Will Make a Music Video for 'My Universe'
Chris Martin loved Jungkook's singing
Even though Jungkook felt nervous recording in front of Martin, the Coldplay singer was impressed with Jungkook. When Jungkook finished recording a verse of "My Universe," Martin made sure to praise the BTS singer.
"Please tell JK he's so impressive," Martin told Big Hit Music staff.
When Jungkook found out what Martin said, he yelled out, "Thank you!"
The members of BTS and Martin then recorded parts of "My Universe" together. Toward the end of Coldplay X BTS Inside 'My Universe' Documentary, Jungkook shared his admiration for Martin.
"I saw Chris Martin close his eyes and sing along with such a happy smile," Jungkook said. "It was a genuine look that came from his heart."
RELATED: BTS Announce Virtual 'Permission to Dance On Stage' Concert
What Chris Martin admires about BTS
Coldplay X BTS Inside 'My Universe' Documentary shows how much effort Martin put into getting to know Jin, Suga, J-Hope, RM, Jimin, V, and Jungkook as musicians and people.
In an interview for the documentary, Martin shared what he enjoys about BTS' music.
"I like a lot of BTS' music, because first it has incredible production, and often very unusual structures and different melodies to the ones I hear," he said. "You know, a song like 'MIC Drop.' It's not something we could ever do. So, I admire it because it's a different skill."
My Universe is available on streaming and music-purchasing platforms.