BTS: Jungkook Puts Body Oil on His Abs When the Band Performs 'Fake Love'
BTS put on Permission to Dance On Stage – Seoul concerts on March 10, March 12, and March 13. On the third day of the concert series, a button on Jungkook's outfit popped open during the song "Fake Love." In a recent VLIVE livestream, the members of BTS teased Jungkook about this moment, and Jungkook revealed that he puts on body oil before each performance of "Fake Love."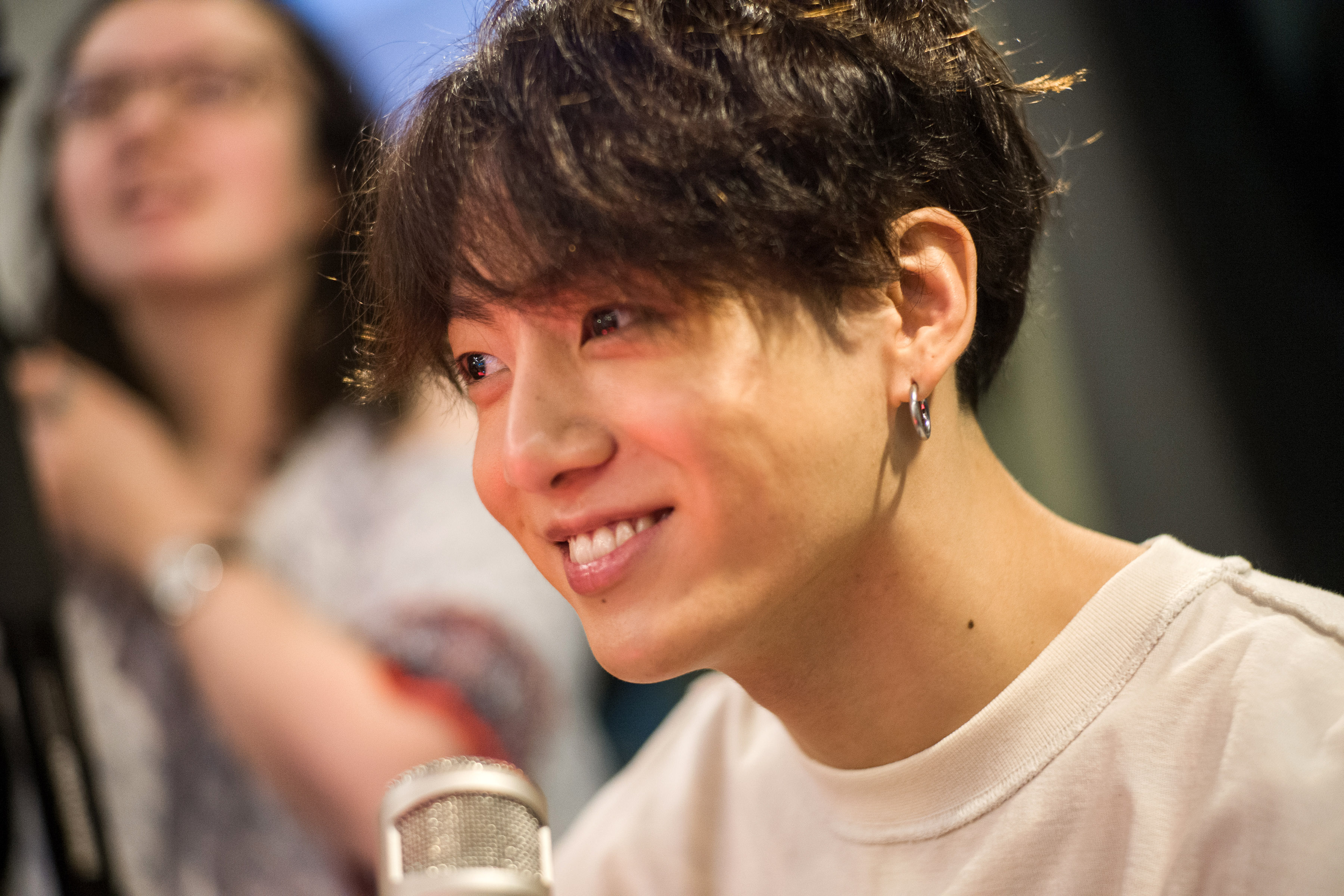 Jungkook's jacket opened during BTS' 'Permission to Dance On Stage – Seoul' concerts
In BTS' Permission to Dance On Stage concerts, the band performs "Black Swan," "Blood Sweat & Tears," and "Fake Love" wearing black outfits. Jungkook's outfit features a cropped jacket.
In "Fake Love," Jungkook flashes his abs twice as part of the choreography. However, the singer's jacket has popped open during multiple performances of the Permission to Dance On Stage tour. Most recently, this happened on the third day of Permission to Dance On Stage – Seoul.
"I said it last time but I feel bad for JKs button coming undone. Was it amazing to see? Of course lol But he seems pretty self conscious of it I hope the stylists can find a solution or better alternative so he doesn't feel awkward," one fan wrote on Reddit.
"I went on YouTube and found the clip of JK's wardrobe malfunction today. The button actually gave up twice, not once. He fixed it and it went unbuttoned not long after. I think they might retire that jacket for LV, or reinforce the button..," wrote a Reddit user.
A fan wrote on Reddit, "That button really said 'last day. Peace out, I'm out.'"
"Poor JK desperately trying to re-button his jacket between moves," a Reddit user commented.
RELATED: A Live Viewing of BTS' 'Permission to Dance On Stage – Las Vegas' Concerts Will Be Shown at the Same Venue as the 2022 Grammy Awards
Jungkook puts on body oil to perform 'Fake Love'
On March 19, Suga, J-Hope, RM, Jimin, V, and Jungkook held a VLIVE livestream to talk about Permission to Dance On Stage – Seoul. Jin was not able to join the members because he recently had surgery.
During the VLIVE, Jungkook revealed that he applies body oil to his abs before performing "Fake Love" during concerts.
"You applied oil on the third [day]," Suga said during the VLIVE.
"I applied oil all the time. I take off my shirt during 'Fake Love,'" Jungkook replied.
RELATED: BTS Win Best Music Video and Best Fan Army at the 2022 iHeartRadio Music Awards
The members of BTS picked on Jungkook about his wardrobe malfunction
While talking about Jungkook's jacket in "Fake Love," RM joked on VLIVE that Jungkook purposefully broke the button before going on stage.
"I saw it before going up the stage, but he was tearing off his shirts like this," RM joked, causing the members to laugh.
"This is how a rumor is made," Jungkook joked back.
Jungkook added, "I was laughing because I closed the buttons, and it was opened again. This was so ridiculous."
"He was thinking, 'I rather like this,'" RM joked again.
BTS' next Permission to Dance On Stage concerts will take place as Permission to Dance On Stage – Las Vegas. The concerts will be held at Allegiant Stadium on April 8, April 9, April 15, and April 16.
RELATED: Jin Thought BTS Would 'Lose Money' for Their 'Permission to Dance On Stage – Seoul' Concerts