BTS: Jungkook Releases Solo Song 'Still With You' for 2020 BTS FESTA
On June 5, Jungkook released an original solo song called "Still With You' for 2020 BTS FESTA.
2020 BTS FESTA is well underway, and on June 5 at midnight KST, fans were finally told what "Still With You" was. Jungkook of BTS released a solo song titled "Still With You" for free for ARMY, and our ears have been truly blessed by his heavenly vocals.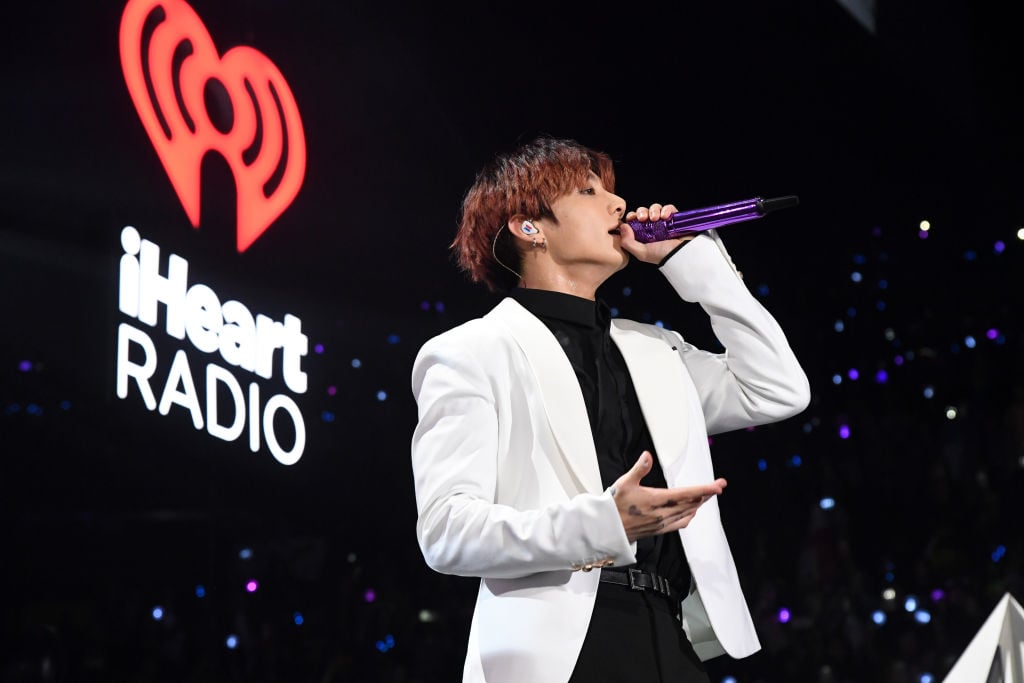 What is BTS FESTA?
Every year, the Korean band puts on BTS FESTA, an event where they celebrate their debut and their fans. The annual event began in 2014, and it always takes place over the course of two weeks in June to coincide with the anniversary of BTS's debut date, June 13, 2013. For BTS FESTA, the group releases new content like exclusive photos, choreography videos, music videos, new songs, and special performances.
On May 28, BTS posted the official schedule for FESTA, and the event began on June 1 with an opening ceremony. The group also released a family portrait, a choreography video of "Dionysus," and a photo collection of the group.
Based on the schedule, fans knew that something titled "Still With You" would be released on June 5 at midnight KST. However, fans did not know what "Still With You" would be.
RELATED: BTS Teases Festa 2020 and the Theories Will Make You Emotional
Jungkook released the song 'Still With You'
To fans' shock and enjoyment, "Still With You" ended up being a solo song released by Jungkook. The BTS singer produced the song along with Big Hit Entertainment's Pdogg. In the URL of the song's SoundCloud link, Jungkook thanked BTS fans by ending the link with "thankyouarmy2020."
"Still With You" is a ballad, and it manages to be both comforting and elegant at the same time. Put simply, it is the perfect song to listen to while curled up under a blanket as it rains outside. In the song, Jungkook bears his soul, and the lyrics mean even more amid the coronavirus (COVID-19) pandemic.
"When will that day come? / When I meet you again? / I want to look you in the eyes and tell you / I missed you / In memories that felt like a trance / Even if I dance alone, it rains, doesn't it? / When the fog clears / I will run to you with drenched feet / Give me a hug then / I want to paint the beautiful purple light / Behind the faint smiles that gaze at me / Even though our footsteps might not match / I want to walk this path together with you / Still With You," Jungkook sings.
BTS fans love 'Still With You'
After Jungkook released "Still With You" on SoundCloud, the song reached 1 million streams within an hour. ARMY can't get enough of the song, and fans are ready for Jungkook to release his mixtape, which the singer has been working on for awhile.
In 2019, Jungkook said he might release the songs he's been working on one at a time. If this is the case, then "Still With You" is just the beginning of what fans can expect from the singer.
"Still With You is one of the most beautiful, poetic and emotional songs I've heard. The meaning and purpose of the song makes me love it even more. Jungkook is such a great artist. How do I express in words how much this song means to me? I just.. it's frustrating," one fan tweeted.
"And when jungkook suddenly starts dropping solo tracks to make up his jjk1 mixtape then WHAT," another fan tweeted.