BTS: Jungkook Revealed He Removed His Eyebrow Piercing in a New Instagram Story
On Feb. 26, Jungkook of BTS posted an Instagram story casually revealing to fans that he removed his famous eyebrow piercing.
It appears Jungkook of BTS has gotten rid of his famed eyebrow piercing. In a new Instagram story on Feb. 26, the BTS singer showed off his eyebrow sans piercing. While Jungkook still has multiple tattoos and piercings, BTS fans grieved the loss of Jungkook's famous eyebrow piercing on social media.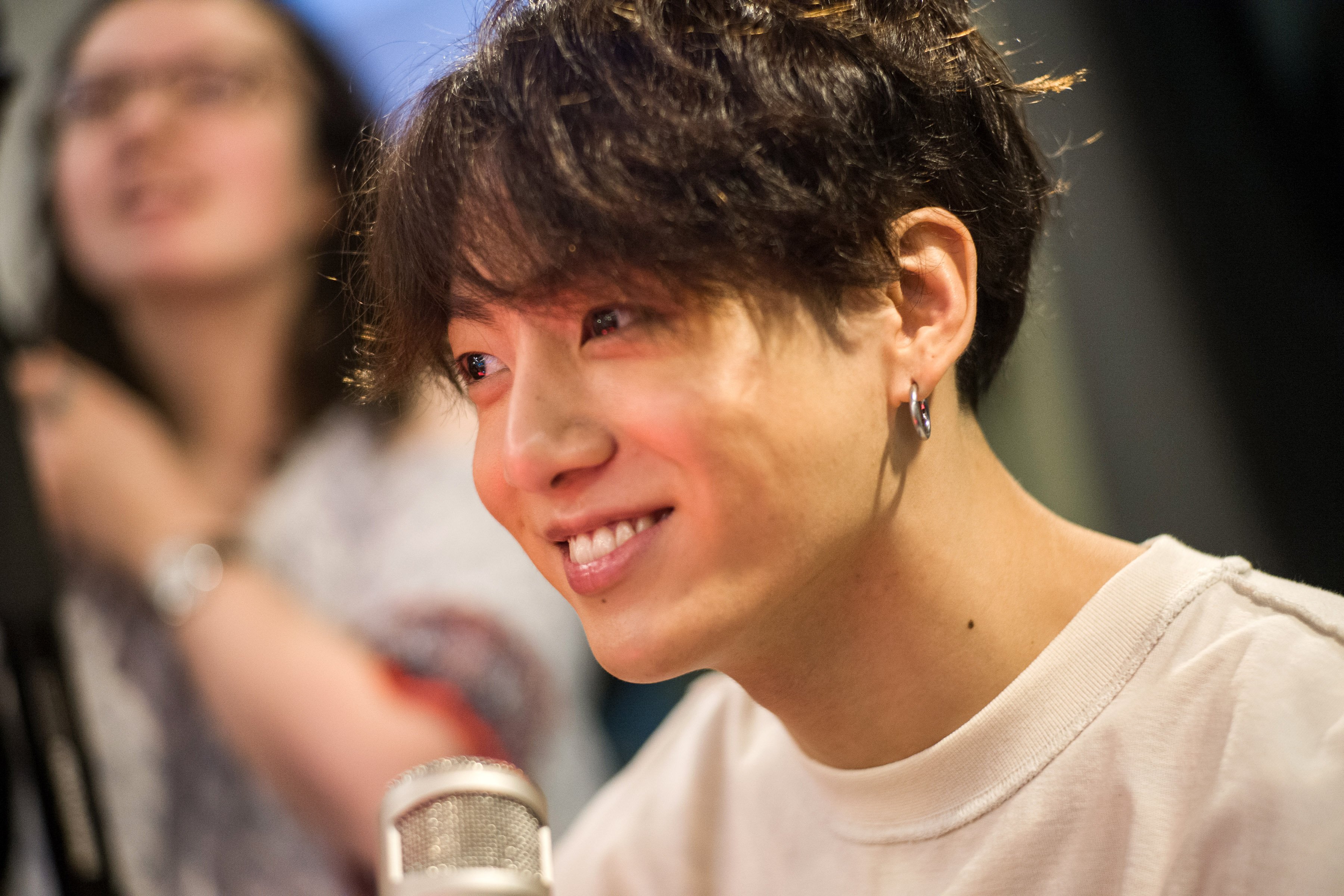 Jungkook of BTS appears to no longer have an eyebrow piercing
On Feb. 26, Jungkook posted a new video on his Instagram story. The video features a black-and-white filter, and Jungkook also appears to be riding in a car in the dark.
As he hums a song, Jungkook lowers his mask a bit to show his lip piercing, which he debuted in the fall of 2021. The BTS singer then pushes his hair back and points at his eyebrow, showing that his eyebrow piercing is no longer there.
As of right now, it is unclear if Jungkook is temporarily changing his look or if he has decided to let the piercing permanently close.
The BTS singer previously debuted the piercing during BTS' "Butter" era in the summer of 2021. Throughout promotions for "Butter," Jungkook appeared to have an eyebrow piercing thanks to a stick-on piercing.
During a VLIVE on July 29, 2021, Jungkook told ARMY that he decided to actually get his eyebrow pierced after using the sticker piercings for some time.
BTS fans reacted to Jungkook's news
After Jungkook posted on his Instagram story, BTS fans reacted to the way the singer discreetly showed them that he took out his eyebrow piercing.
"we thought he was hiding a nose piercing turns out he was taking a piercing out LMAO but the piercing had a good run … we will never forget you," one fan wrote on Reddit.
Another fan wrote on Reddit, "… So long eyebrow piercing, you'll be missed. (I guess we will find out if he changes the bar or has taken it out for good)."
"rip jungkook's eyebrow piercing 2021-2022," wrote a Reddit user. "i am in mourning."
The members of BTS are busy rehearsing
While it is unclear why Jungkook decided to remove his eyebrow piercing, it is obvious the members of BTS are quite busy. After concluding their Permission to Dance On Stage – LA concerts in December 2021, BTS took a brief vacation before resuming activities as a group.
Multiple members have posted photos from recording studios and practice rooms on Instagram. In March, the band will put on three Permission to Dance On Stage – Seoul concerts. Jin, Suga, J-Hope, RM, Jimin, V, and Jungkook will then hold four Permission to Dance On Stage – Las Vegas concerts in April.
BTS are also expected to release an album at some point in 2022.