BTS' Jungkook Says He Sees 'Everything' That ARMYs Posts Because He 'Monitors Everything'
Even if he's constantly writing, recording, and performing music with BTS, Jungkook finds time to see what's happening on social media. He even noticed when an ARMY posted about the Seoul Jazz Festival, revealing that he "monitors everything" going on with BTS' fan base.
Here's what we learned from Jungkook's recent V Live.
BTS' Jungkook chatted with fans on V Live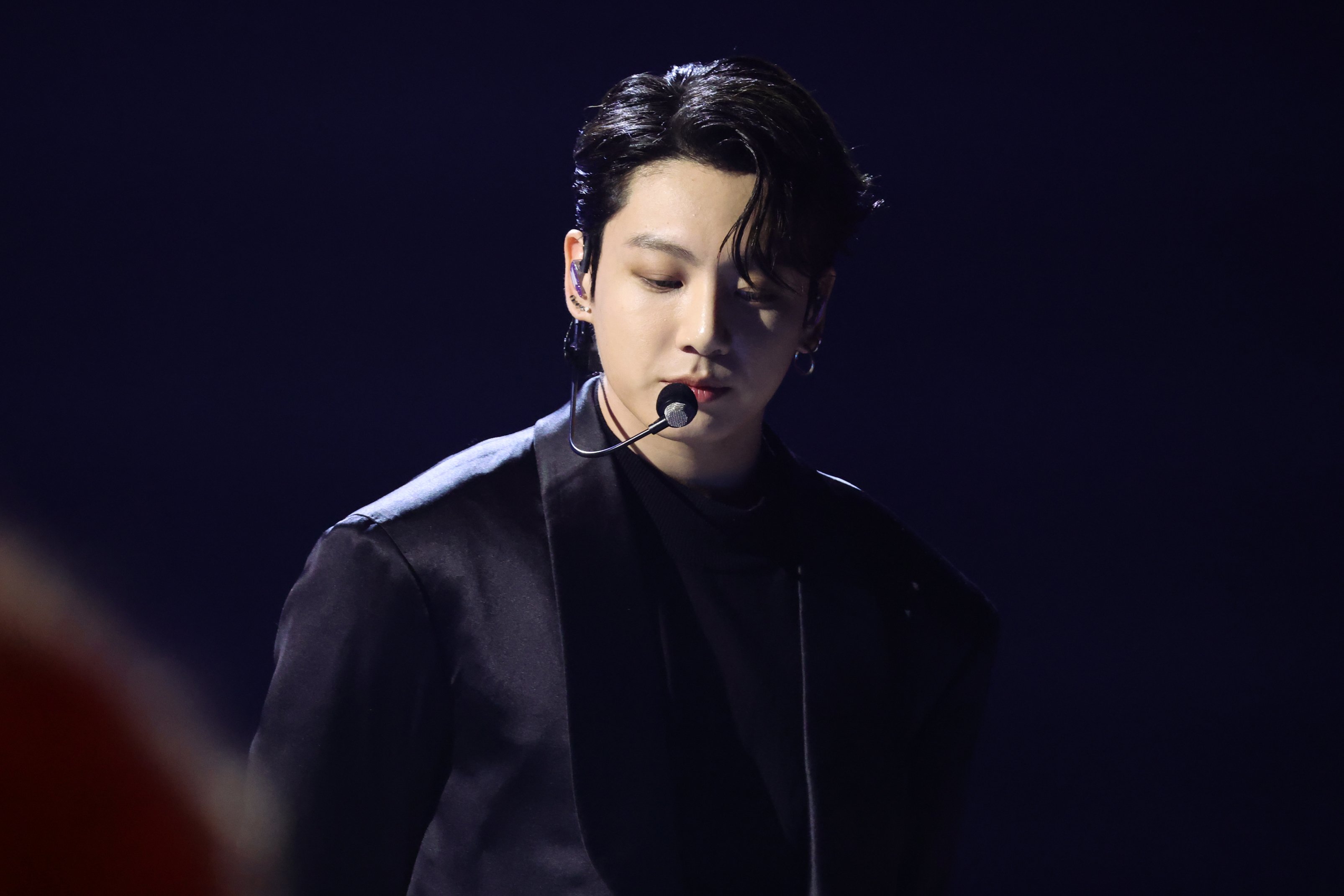 Jungkook is the youngest BTS member, appearing on "Permission to Dance," "Yet To Come," "Butter," and "Dynamite." He's a singer, dancer, songwriter, and visual. He even helped direct the "Life Goes On" music video.
Of course, Jungkook often shares his love and admiration for BTS' fan base. In June 2022, Jungkook chatted with ARMYs on the live stream platform V Live, updating him on his latest adventures within and outside BTS.
Jungkook says he 'monitors everything' that ARMYs post online
Even if he's in the world's biggest boy band, Jungkook still finds time to catch up with the ARMYs. The singer confirmed that he also keeps an eye on trends and social media posts, even reacting to one picture from the Seoul Jazz Festival.
"I went to the Seoul Jazz Festival," Jungkook told V Live viewers, according to a fan translation on Twitter. "That person I signed for had posted it. I saw it. I saw the long post made by that person. They've spoken so well about that incident." 
"Yes, I do see everything because I monitor everything," Jungkook added. This wouldn't be the first time Jungkook acknowledged a social media post, as the idol often interacts with Weverse users.
Along with the other BTS members, Jungkook made an individual Instagram account in December 2021, with the vocalist posting selfies, videos of his dog, and even behind-the-scenes concert content.
Jungkook shares his appreciation for the BTS ARMY
Jungkook even got a tattoo inspired by his love for ARMY. On each of his fingers, this idol added a letter that represented the seven members of BTS. Together, they spelled out the name of BTS' fan base. During his 2021 interview with Weverse, Jungkook described the differences between performing for ARMY virtually and in person.
"There's the music, the dancing, and us," Jungkook said. "Even if they're all in balance, ARMY has to be there to complete the scene. When it comes to our concerts, ARMY are the ones who bought the tickets, and they're the main characters. I think everything we focus on comes back down to ARMY."
"We share in each other's feelings, and they're the source of our strength, and I think they have synergy with us," he continued. "It's not enough to just say ARMY and us like each other, or that we love each other. There's definitely more to it than that. It's, well—I don't know. It's hard to put into words."
RELATED: BTS ARMYs Saw Jungkook Throw 54 Punches in 15 Seconds in New Instagram Video