BTS: Is Jungkook Single? Those Dating Rumors About BLACKPINK's Lisa Are Still Buzzing
BTS is one of the most popular groups on the planet. There has been an absolute frenzy surrounding Jungkook, Jin, V, RM, Suga, J-Hope, and Jimin for the past several years and it's only getting more intense.
Now Jungkook and BLACKPINK's Lisa are still dealing with rumors about their personal lives.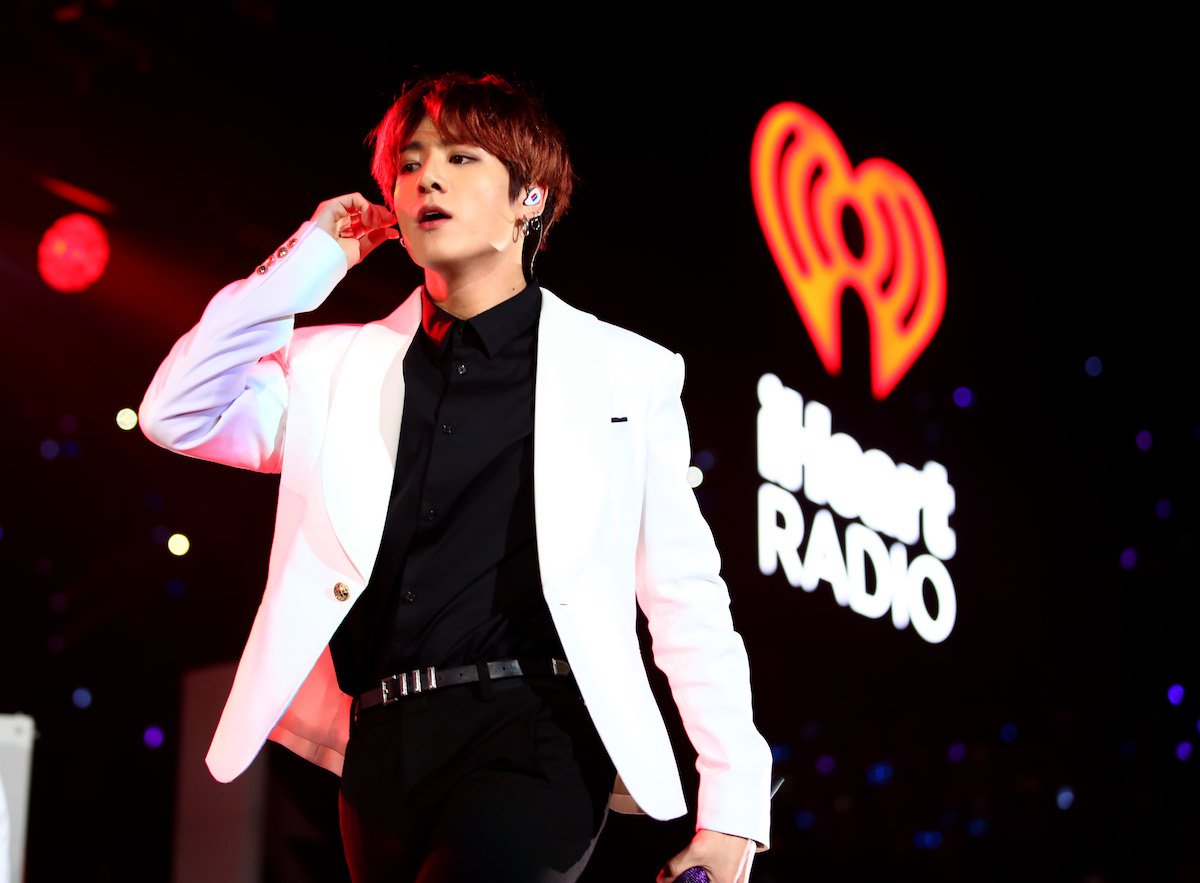 BTS and other K-Pop groups do not date publicly
When it comes to dating, K-Pop stars like BTS and BLACKPINK do not date publicly. The ARMY and millions of BTS fans are constantly vying for Jungkook, Jin, V, RM, Suga, J-Hope, and Jimin's hearts. However, none of the seven men have been in public relationships since the band was first formed in 2013.
K-Pop stars have very different lives than American A-listers. In the U.S., there is a frenzied obsession with celebrities' personal lives. They are constantly in the tabloids, combating rumors and untruths. In Korea, K-Pop stars are taught to avoid all questions about their personal lives.
In most interviews, when their dating and personal lives come up, BTS has talked about their love for their fans and their work. It's a way to shift the conversation and steer it away from their personal business. Moreover, it is known that their record labels also prevent stars from getting into relationships without the consent of the labels.
BTS' Jungkook has been linked to BLACKPINK's Lisa
Still, this has not stopped Jungkook from being linked to Lisa from BLACKPINK. Neither artist has confirmed anything about their alleged romance. However, Lisa's bandmates Jennie and Rose have discussed how challenging it is for them to have a personal life at all.
"Even on our days off, we're basically at the studio recording," the told Elle. "Life is work, and work is life."
Is Jungkook single?
From what we understand, Jungkook is still single, at least publically. In addition to Lisa, the singer has been linked to several K-Pop stars in the past including Lovelyz's Jeong Ye and Jung Chae Yeon from DIA. In 2015 there was also a rumor that he was dating model Ko So-Hyun.
During BTS's 2019 hiatus, Jungkook was spotted hanging out with his childhood friend,  Park Se Won. There were even rumors that the pair were even engaged. Big Hit Entertainment released a statement saying,
We will figure out whether CCTV footage was leaked or if there was illegal filming and take strong legal action against the disclosure of personal information and invasion of privacy. Furthermore, we announce that we will also take legal action against the spread of false rumor
Se Won was so fed up by it all that she took to Twitter to clap back. "Aren't people busy minding their own lives? " she wrote. "Why do they care so much about other people without knowing the facts? I don't understand why I have sit and listen to those kind of things. I'm tired of holding it back, I'm so sick of it."
Jungkook might be single but he has hinted at the type of woman he's looking for. When he does settle down he's looking for someone who is kind, smart, who enjoys cooking, has a great singing voice, and has pretty legs.