BTS: Jungkook Holds Another VLIVE and Fans Think It Means His Mixtape Is Coming
Jungkook of BTS rules the internet. Whenever Jungkook posts on social media or holds a livestream it captures international attention. On March 7, the BTS singer held a livestream on VLIVE.
Because the BTS singer had a different hairstyle and previously held a VLIVE livestream to talk with fans at the end of February, ARMY began to speculate that Jungkook's mixtape will be released soon.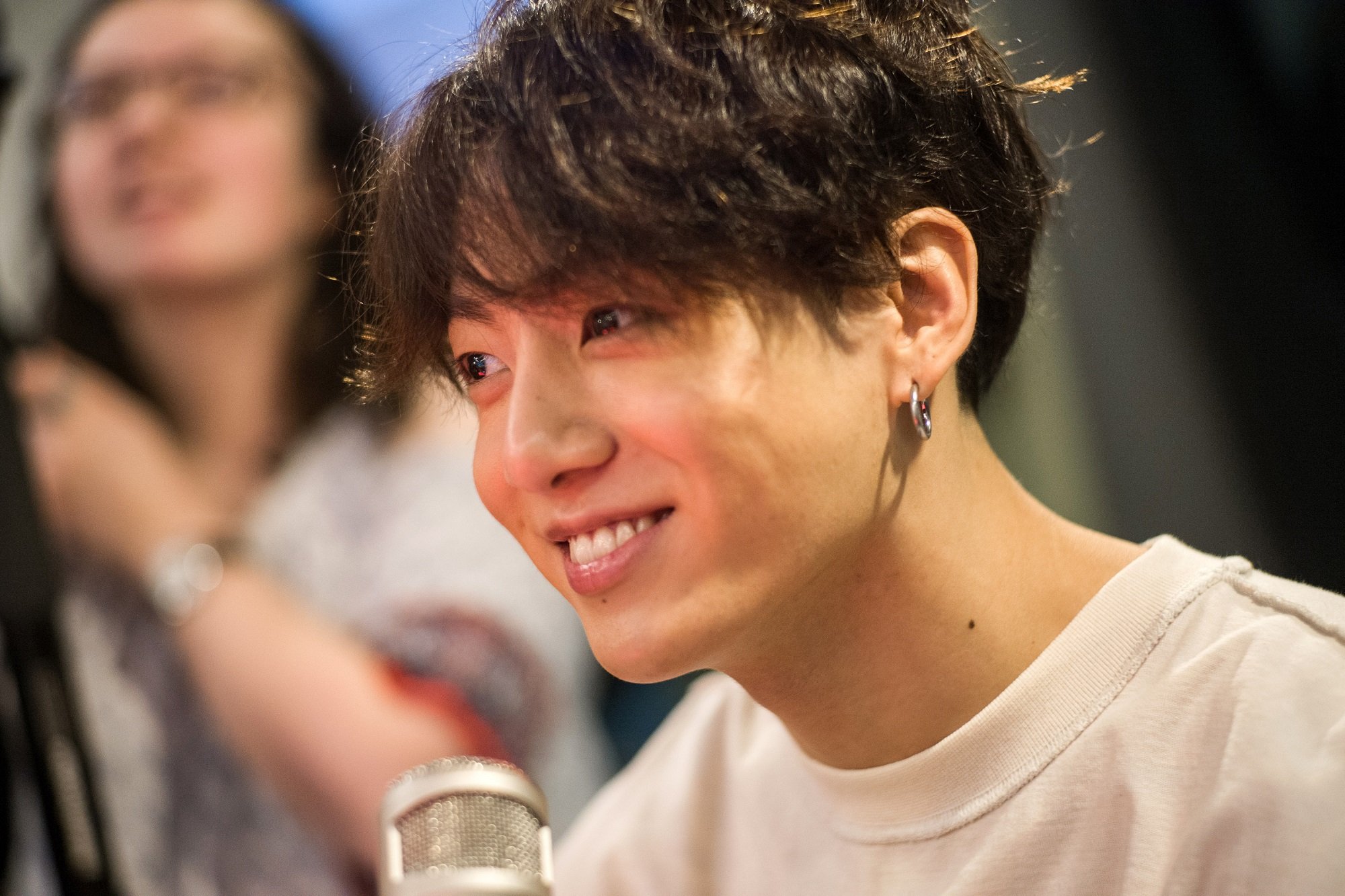 Jungkook showed BTS fans a new hairstyle on VLIVE
The 2021 Golden Disc Awards took place on Jan. 9 and Jan. 10. At the annual awards show, Jungkook debuted blonde hair. On Feb. 23, BTS performed on an episode of MTV Unplugged.
Minutes after the MTV Unplugged performance, Jungkook posted a photo on Twitter revealing he dyed his hair blue. The singer showed off his blue locks in a VLIVE livestream on Feb. 27.
In his VLIVE on March 7, Jungkook showed BTS fans that his hair is now a mint green color instead of blue. Jungkook also mentioned that he hopped on VLIVE after filming something. During the VLIVE, Jungkook spoke with fans for over an hour and sang along to different song requests from ARMY.
BTS fans wonder what Jungkook's VLIVE means
Jungkook holding a VLIVE proved to be a happy surprise for fans. The singer has been working on a mixtape for several months. For the time being, fans have been calling Jungkook's unreleased mixtape "JJK1."
Due to Jungkook's increased activity on social media and VLIVE, some fans speculated that the VLIVE on March 7 means the singer will release the mixtape soon.
"HES SO ACTIVE. IM SUSPICIOUS. WHAT WAS HE FILMING, check out the full makeup," one fan wrote on Reddit.
Another fan wrote, "Ok JJK1 MUST be coming soon. Yoongi was also super active right before D2. 2020 was Yoongi's year and remember how the boys said this year was Jk's?"
"Words on the street say JJK1 is VERY near… that's why he disappeared from social media for 2 yrs and now finally emerging back for the mixtape," wrote a Reddit user.
Jungkook is preparing a solo mixtape
On Feb. 27, BTS' "BE-hind Story" special was streamed on the BANGTANTV YouTube channel. In the behind-the-scenes video, Jin, Suga, J-Hope, RM, Jimin, V, and Jungkook interviewed each other about their experience making their 2020 album BE.
J-Hope interviewed Jungkook. During their interview, J-Hope asked Jungkook about his future plans with music. Jungkook shared that he wanted to start writing songs about "imaginary scenarios" instead of writing about his own life experience.
The topic of Jungkook's mixtape came up, and the BTS singer revealed the ideal way he would want to release it.
"There are three main tracks in total and they all have music video of its own," Jungkook told J-Hope. "And they each have its own choreography but in different styles."