BTS: Jungkook Says He 'Wanted to Let Go of Everything' When the Band's Plans 'Fell Apart'
When the coronavirus (COVID-19) pandemic began to spread around the world, the members of BTS had just released their album Map of the Soul: 7 and were set to begin their Map of the Soul Tour. Because of the pandemic, Jin, Suga, J-Hope, RM, Jimin, V, and Jungkook of BTS changed their plans. With the tour postponed, the septet released their first English-language single "Dynamite," an album called BE, and two more English-language singles titled "Butter" and "Permission to Dance."
To discuss the success of "Butter" and "Permission to Dance," BTS appeared on SBS 8 News for an interview. In the interview, Jungkook revealed that when BTS' plans were disrupted he "wanted to let go of everything."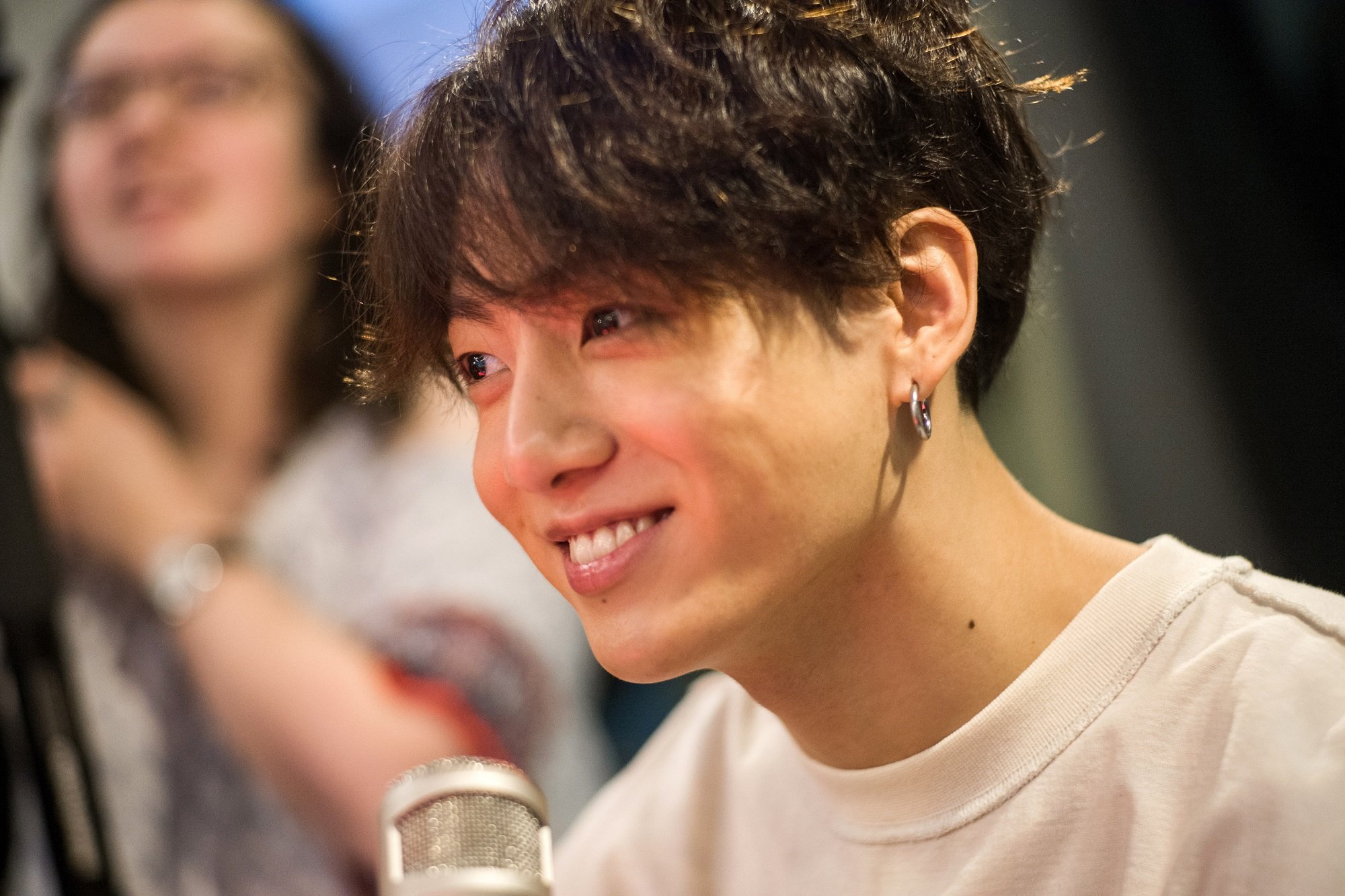 Jungkook of BTS 'wanted to let go of everything'
BTS' Map of the Soul Tour is indefinitely postponed until the pandemic improves. Instead of embarking on a world tour, BTS released "Dynamite" in August 2020. The song became the band's first No. 1 hit on the Billboard Hot 100 and was later nominated for a 2021 Grammy Award for Best Pop Duo/Group Performance.
While BTS achieved massive success with "Dynamite" and their later releases "Butter" and "Permission to Dance," the members have been vocal about how hard it has been to cope with their plans having to change.
"First of all, there was a time when I really wanted to let go of everything, because things that had been vividly planned suddenly fell apart," Jungkook said on SBS 8 News.
Even though it was difficult to change course, Jungkook shared that he did find a way to work through his emotions.
"But I was able to overcome such feelings naturally by seeing our fans and my members next to me," he said.
Jungkook hopes BTS will have an in-person concert
To perform in front of fans, BTS have put on multiple virtual concerts including Bang Bang Con The Live, Map of the Soul ON:E, and BTS 2021 MUSTER SOWOOZOO. Even though the band has been able to perform, the members still hope they will be able to hold an in-person concert sooner rather than later.
During the interview with SBS 8 News, Jungkook was asked about what he hopes to accomplish next.
"I am a person with so many things I want to do, but I love what I am doing right now, so I don't think I have any personal goals or dreams other than that as a singer," Jungkook shared.
The BTS singer added, "I'm so happy and good right now, and it feels like a dream to throw a concert and meet ARMYs in person soon."
BTS could release new music soon
"Permission to Dance" is BTS' most recent song, and the band released the single on July 9. Toward the end of the interview with SBS 8 News, Jungkook was asked about BTS' future music plans.
"We were able to release music and albums up to this point as we shared same thoughts and sentiments at the moment. Just like we did in the past until now, we will continue to think and share thoughts about what we should talk right now, what stories we can deliver, until we come up with more good songs in the future, naturally," Jungkook said.
When asked if BTS' next song will be in English or Korean, Jungkook could not confirm.
"There's nothing set about that," he said. "I have no idea."