BTS: Jungkook Wants to Keep Growing Out His Hair
BTS' next album BE (Deluxe Edition) will be released on Nov. 20. Leading up to the album's release, the members have been posting livestreams on the BANGTANTV YouTube channel. On Oct. 21, Jungkook held a YouTube Live to talk about BTS' upcoming music video. During the livestream, Jungkook also made a comment about growing out his hair, which is something BTS fans are super excited about.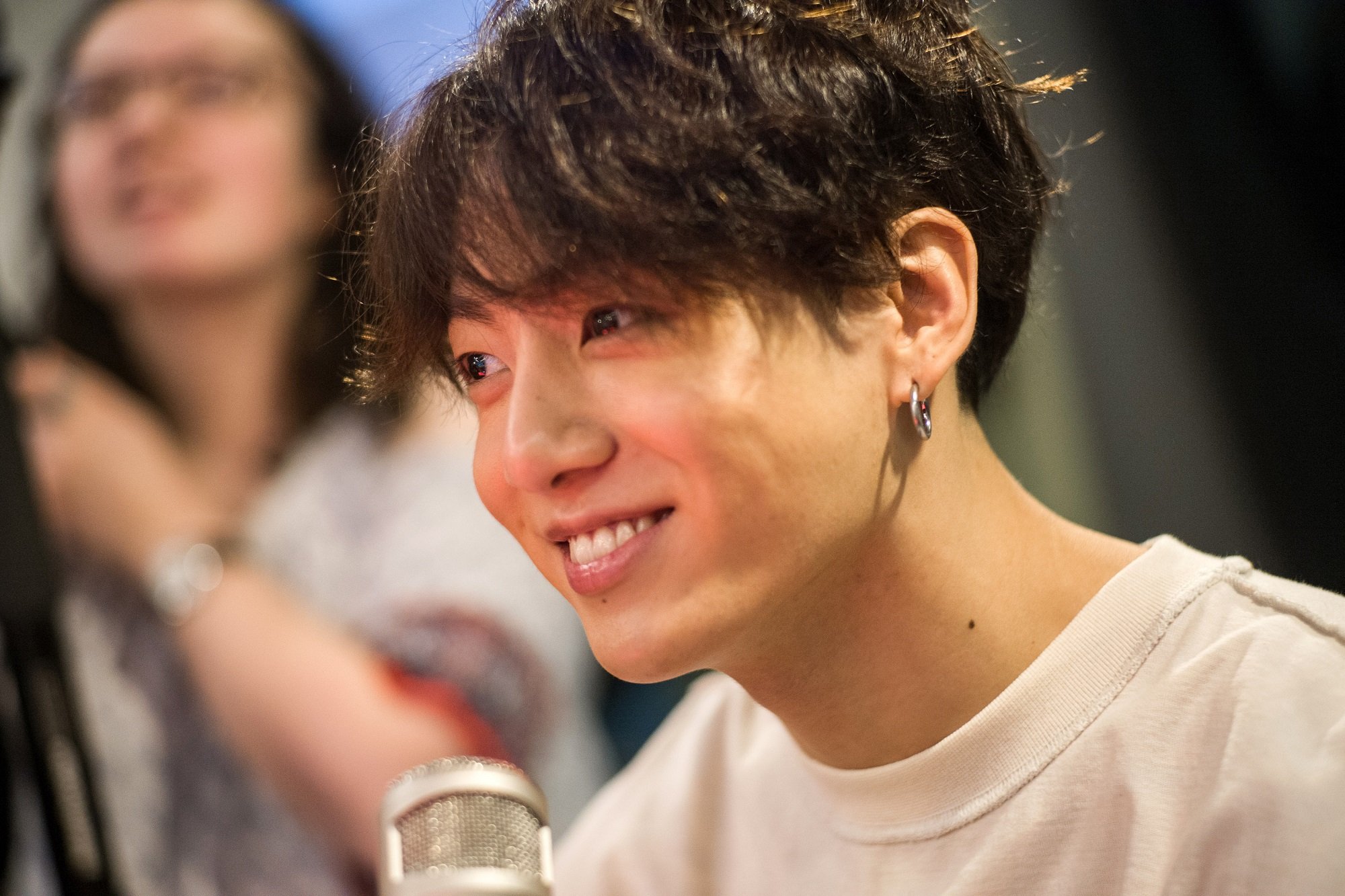 Background about the K-pop group's new music video
On Sept. 22, BTS streamed a video on YouTube that was dated for August 2020. In the video, the members discussed the filming of their next music video. The band revealed that the single's theme is "Life goes on."
While tossing around ideas for the music video's concept, they suggested that the music video show idealistic shots outside along with scenes of BTS going about their normal day. It was also suggested that Jungkook could take part in filming the music video like his G.C.F films. G.C.F stands for Golden Closet Film, and Jungkook shoots, directs, and edits every video in the series.
Jungkook on BTS' music video
During his YouTube livestream, Jungkook revealed that he did shoot the Korean band's upcoming music video.
"This time for shooting the music video, I've taken on the role of the PM as I shot the music video," Jungkook said in his new YouTube Live. "So I've shot the music video and I've had discussions with the director and stuff and did all the process. And I've learned how hard that is. It was really hard."
He continued, "It was my first time, so, frankly when I filmed the G.C.F video and stuff I merely started out of curiosity and because it's so fun to film and edit videos… but now, it's become an official work. So it really was a lot of pressure."
Jungkook wanted to talk with ARMY
For fans, Jungkook hosting a YouTube Live was a pleasant surprise. Jungkook acknowledged that it had been quite awhile since he talked one-on-one with ARMY, and he took some time to read fans' comments and talk about his life.
"… I wonder if ARMY can spot the shots I took," Jungkook said about the music video. "I'm not gonna tell you which scenes are mine."
He added, "I've said everything there is to say for the log… It's not like I can only talk about the music video, right? I'll stay just a little longer. I can't see your faces or hear your voices, but it sort of does put my mind at ease."
Jungkook is slowly growing out his hair
Back in 2019, Jungkook spent several months growing out his hair, but he ended up cutting it short again following BTS' concert in Saudi Arabia in October 2019.
Over the past few months, fans have noticed that Jungkook's hair is getting longer. At the start of the YouTube log, Jungkook appeared with his hair tied back before he took it down. Midway through the livestream, Jungkook revealed that he is slowly growing out his hair and showed fans how long it is.
"And, if I tie my hair all the way up I need to do something with this, but it's gotten kind of long," he said. "Now, my hair's a little… my hair is this long now. About this long? It's gotten longer and I want to let it get just a little longer and it's not like I'm letting it grow all the way like the other time so I'm growing it slowly while trimming it."