BTS: Jungkook Wonders 'Why People Love and Adore' the Band
On Dec. 21, Vogue Korea published interviews with Jin, Suga, J-Hope, RM, Jimin, V, and Jungkook of BTS. In his interview, Jungkook discussed growing up in the spotlight and his future career goals. The BTS singer also told Vogue Korea he wonders "why people love and adore" the members of BTS so much.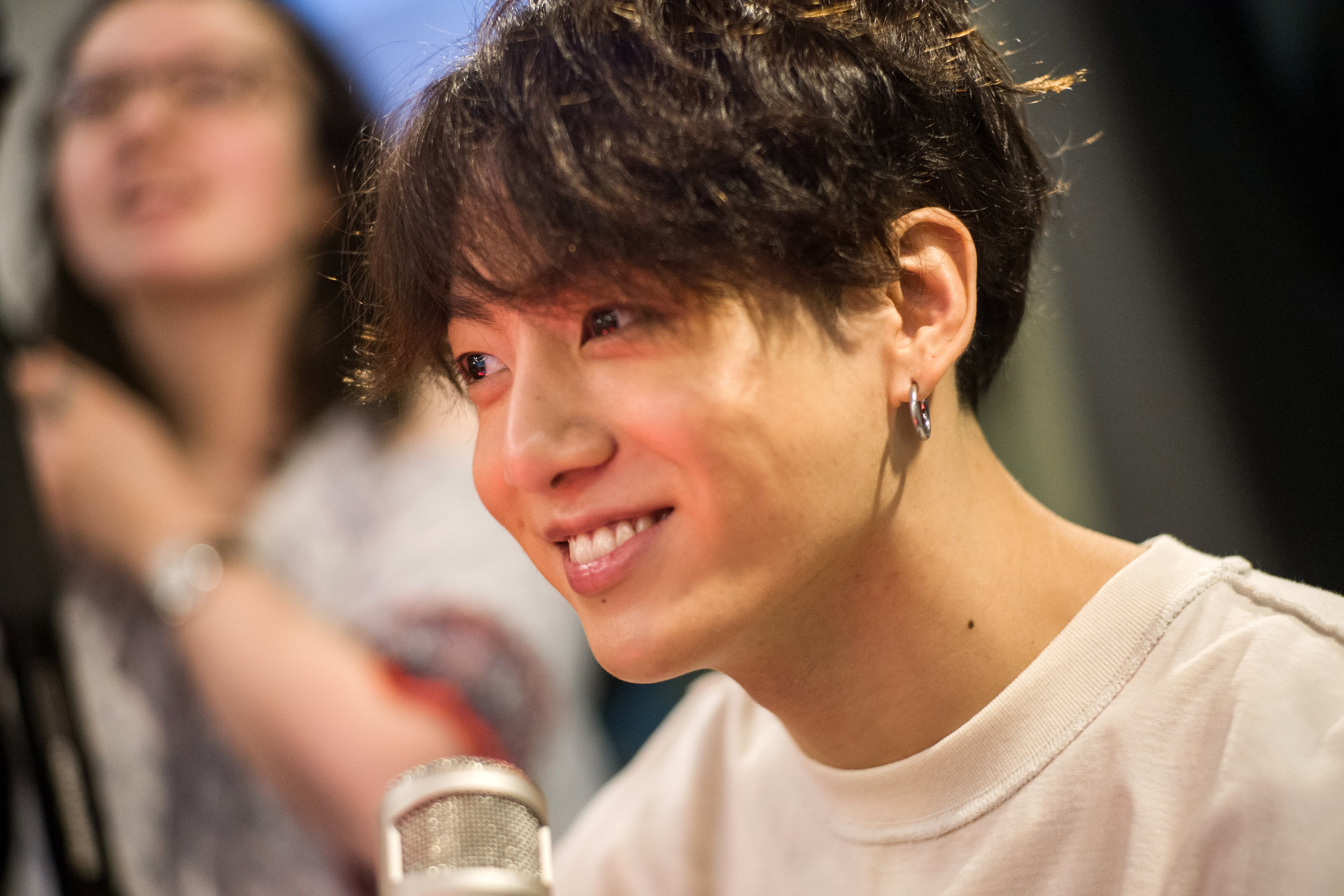 Jungkook wonders 'why' fans 'love and adore' BTS
Recently, BTS performed four sold-out concerts at SoFi Stadium in Los Angeles called Permission to Dance On Stage – LA. While BTS have become extremely popular over the years, Jungkook told Vogue Korea he sometimes questions why so many fans "love and adore" the group.
"I always wonder why people love and adore us," Jungkook said. "I've thought a lot about how I arrived at this point. Firstly, I was lucky to have talented team members! Secondly, we have a CEO who really loves music. Apart from that, perhaps the synergy of BTS' songs, lyrics, messages, performances and public appearances attracted more and more fans?"
Jungkook continued, "Lately, it's become even more difficult for me to wrap my mind around the situation. I guess it's because I'm unable to meet the audience members in person. I need to work harder to prove that I'm worth their support."
The BTS singer feels 'pressure'
In addition to being popular performers, Jin, Suga, J-Hope, RM, Jimin, V, and Jungkook have been named Special Presidential Envoy for Future Generations and Culture by South Korean President Moon Jae-in.
In his interview with Vogue Korea, Jungkook admitted he feels "more pressure" as he ages.
"As I get older, I feel more pressure," the BTS singer said. "I'm not particularly great; and I'm not that good and virtuous. I'm a very ordinary person, and I'm often scolded by the other members for my immature behavior. If the world sees us as having a positive influence, then I need to try to adjust and match my actions and thoughts to those values."
While Jungkook thinks he is "ordinary," he thinks BTS' fans, ARMY, are extraordinary.
"I'm just someone who loves to sing and dance, but ARMY is achieving greater things for us," Jungkook told Vogue Korea.
Jungkook plans to release solo work at some point
Since 2019, Jungkook has mentioned on numerous occasions that he plans to release a mixtape. The BTS singer also has multiple artistic hobbies, including painting and video editing.
Jungkook's painting has been showcased on shows like BTS In the SOOP, and the singer directed BTS' music video for "Life Goes On."
While speaking with Vogue Korea, Jungkook shared he does not have any immediate plans to release any of his solo projects. However, he plans to share his work with fans "one day."
"They'll never be perfect, but they at least have to be at a level I'm happy with," said Jungkook. "I'll work hard, and one day I'll be able to unveil them to the public. Right now, I don't have the mental energy to spend on improving them."