Does BTS Like Spicy Food?
BTS released the semi-spicy Sweet Chili and Cajun sauces with the BTS X McDonald's meal. Some members even munch on spicy food during live streams. As a result, some fans are wondering if the "Butter" artists actually like spicy food.
Here's what they said during one interview.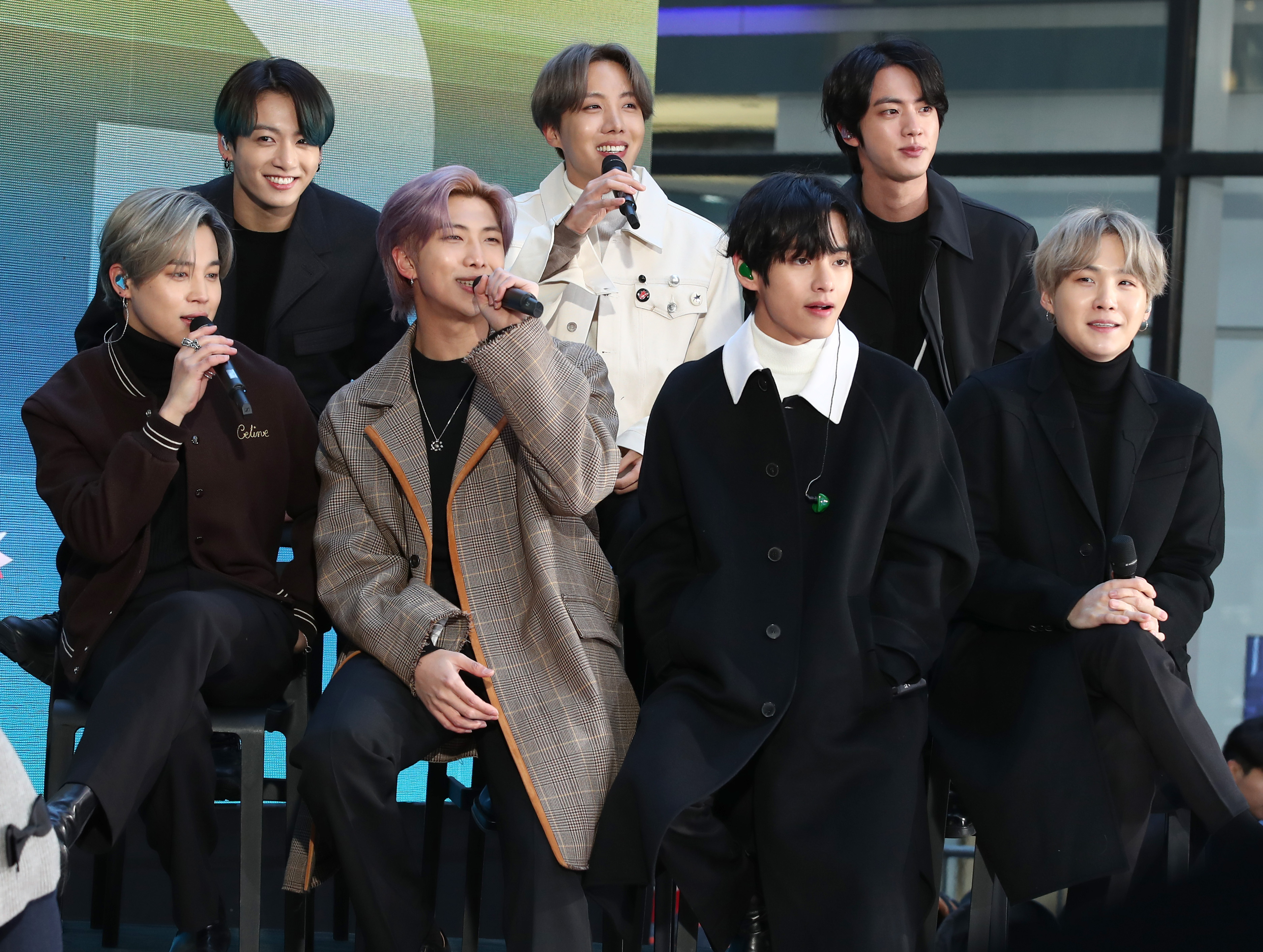 The BTS members sometimes share their favorite foods with ARMYs
J-Hope loves chicken noodle soup and Sprite. RM loves all things related to meat. Sometimes, BTS members ​​RM, Jin, Suga, J-Hope, Jimin, V, and Jungkook share their favorite foods with fans. 
In the past, BTS partnered with Starbucks, creating merchandise for ARMYs in select countries. They also shared their love for fast food restaurants like Shake Shack, Panda Express, and In-N-Out Burger.
Recently, BTS collaborated with McDonald's to bring the "BTS Meal" to fans across the globe. That includes two new sauces for customers in the United States, inspired by some of the flavors of South Korea. That meant a Sweet Chili sauce and a spicy Cajun dipping sauce. As a result, some fans wonder if these artists like spicy foods. 
Do the BTS members like spicy foods?
During an interview with Wired, BTS answered some of the web's most popular questions. One of those questions was whether or not BTS can eat spicy food. There were some mixed reactions from the "Boy With Luv" performers. Jin said yes, giving a shout-out to nuclear fire noodles. 
"These days, I can't eat spicy foods," one member said, according to a translation on the video. Jimin agreed, saying, "Same, it's too hard for me."
"But to non-Korean standards, we can eat spicy food well. We can actually eat spicy food really well," Suga said. RM agreed with Suga's sentiments. 
Although they sometimes like spicy food, these artists can be seen eating spicy noodles, kimchi, and everything in between during live streams. That's especially true for Jin, who even has a segment called "Eat Jin." The artists even cook together during the variety show RUN BTS, only sometimes succeeding in their creations. 
BTS sometimes mentions foods in their songs, including 'Coffee' and 'Butter'
Outside of their mixed feelings on spicy cuisine, the BTS members sometimes sing about their favorite food items. That includes the 2021 release, "Butter," which had a clip of J-Hope munching on a pad of butter for the music video.
In 2013, BTS released their song "Coffee" in conjunction with the mini-album O!RUL8,2?. During the same interview, these artists shared that they're "coffee boys," even if Suga gave up drinking caffeinated coffee. 
During the "Dynamite" music video, Jungkook sipped milk and grabbed a donut, tipping it toward the other members. Music by BTS, including the Map of the Soul: Persona song "Make It Right," is available for streaming on Spotify, Apple Music, and most major platforms.