BTS Made the Song 'Run BTS' Because They 'Wanted to Try Doing a Song in' Their 'Older Style'
On June 10, BTS released a new album called Proof. The album is an anthology album consisting of three CDs. While "Yet to Come (The Most Beautiful Moment)" is the lead single on Proof, the song "Run BTS" has quickly become a fan-favorite track. In an interview with Weverse Magazine, Suga of BTS shared that the band made "Run BTS" because they "wanted to try doing a song in" their "older style."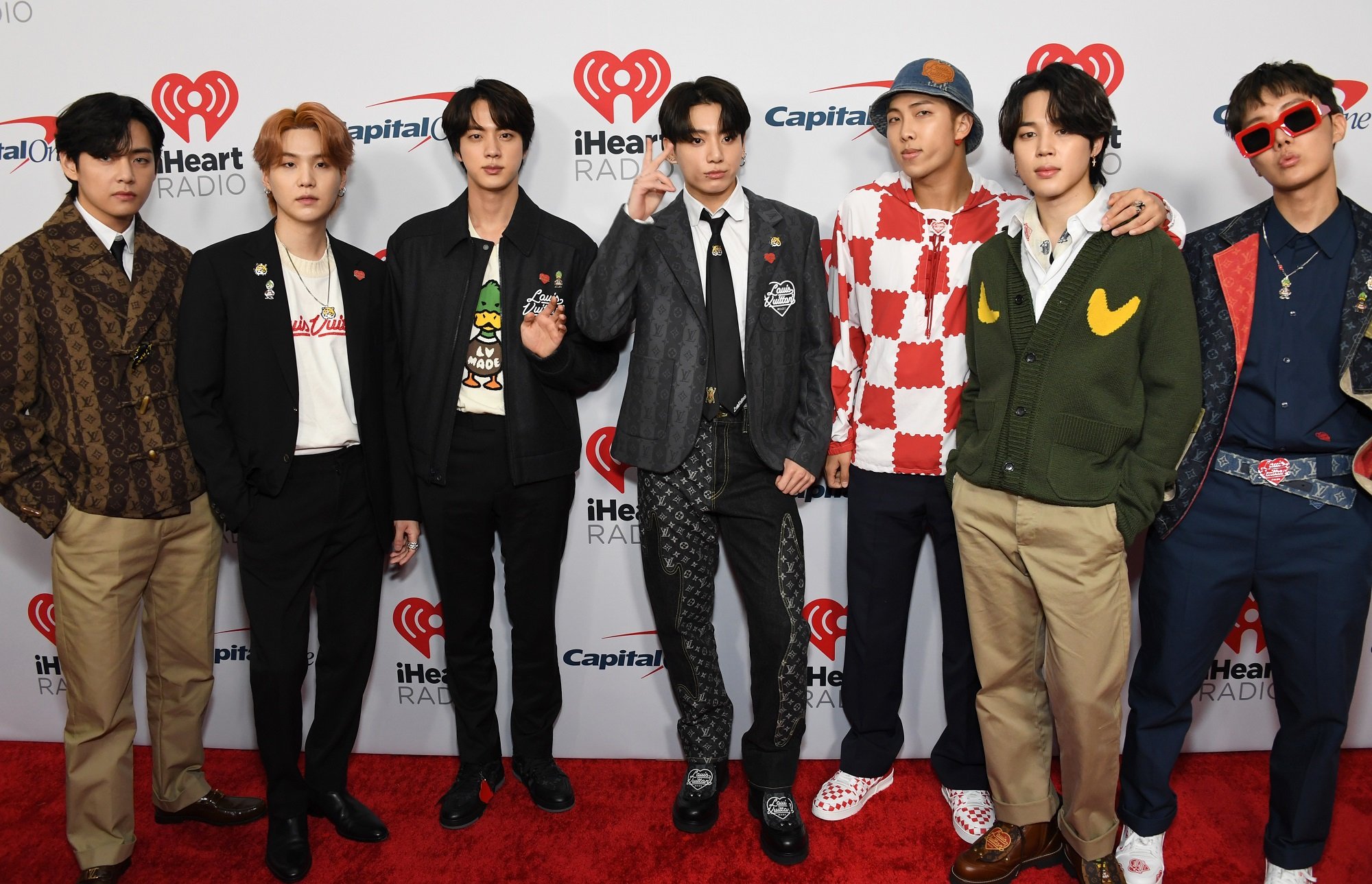 Why BTS made the song 'Run BTS'
One of the reasons "Run BTS" is so popular among fans is because it evokes nostalgia from listeners. In a recent interview with Weverse Magazine, Suga revealed some details about making "Run BTS."
Speaking with Weverse Magazine, Suga compared "Run BTS" to the septet's "older style."
"It's a little bit different emotionally. 'Born Singer' made me emotional—it's got a fair bit of emotion in it. For 'Run BTS,' we kept saying we wanted to try doing a song in our older style, so we chose a title that both shares its name with our variety show and reflects who we are—always running," Suga shared.
He added, "All the members have come a long way, and there's times when we're exhausted but there's also things we want to do moving forward, so I think we tried to include those desires as well."
RELATED: 5 K-Dramas Recommended by BTS for Fans to Watch
Suga found recording 'Run BTS' to be 'really difficult'
Following the release of Proof, Weverse Magazine released interviews with Jin, Suga, J-Hope, RM, Jimin, V, and Jungkook of BTS.
During his interview with Weverse Magazine, Suga revealed that because of its intensity, recording "Run BTS" felt "really difficult."
"And I really didn't have many opportunities to show off my rap skills on our recent albums. So it made me think of the past, which made me want to write something a little tighter, but rapping it was really difficult. (laughs)," Suga told Weverse Magazine.
He continued, "We got it recorded quickly, but it had been a long time for me, so I really had to work at it when we were recording. (laughs)."
RELATED: TXT: Taehyun Was Inspired by Jimin of BTS When Performing 'Opening Sequence'
Why the song 'Born Singer' is connected to 'Run BTS'
In 2013, BTS released "Born Singer" as an unofficial song. The song features the instrumentals of J. Cole's song "Born Sinner" with new lyrics written to fit BTS' interpretation.
Because "Run BTS" shows the band looking back over their career and the band released "Born Singer" at the start of their career, a connection of emotion between the two songs can be made.
Speaking with Weverse Magazine, Suga shared his thoughts on why the band wanted to also include "Born Singer" on Proof, saying:
"The emotions I felt during that debut time will all evaporate over time, so I had to write it then or never… So we just put it in since it wouldn't be possible to listen back on this period of ours unless it was in a concert. And there might be some ARMY who don't even know that the song exists. We felt like a lot of who we are went into the song, so we unanimously agreed that it should be included."
RELATED: President Joe Biden Said the Members of BTS Have 'Great Talent'