BTS Make a Brief Appearance in Janet Jackson's Documentary — How Did the Artists Meet?
In Janet Jackson's two-part documentary, Jin, Suga, J-Hope, RM, Jimin, V, and Jungkook make a brief appearance in a video clip from 2018.
BTS made a surprise appearance in Janet Jackson's documentary. The documentary, titled Janet Jackson, aired on both A&E and LifeTime on Jan. 28 and Jan. 29. While the clip in the documentary is brief, it shows Jackson meeting Jin, Suga, J-Hope, RM, Jimin, V, and Jungkook of BTS. So how did the members of BTS meet Jackson?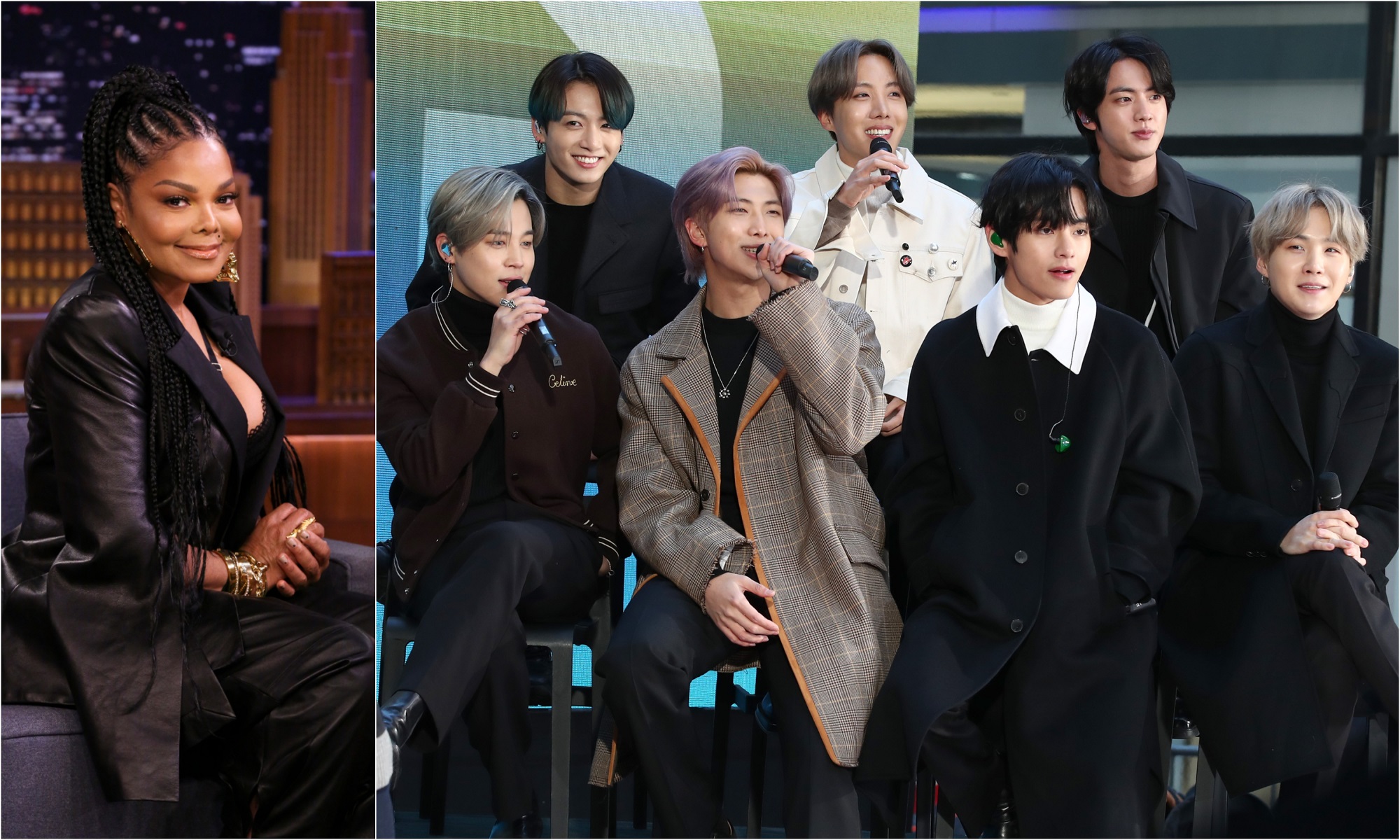 BTS met Janet Jackson at an award show
At the 2018 Mnet Asian Music Awards, Jackson won the Inspiration Award. The 2018 award show took place in Hong Kong, and Jackson attended the 2018 MAMA in person.
Jin, Suga, J-Hope, RM, Jimin, V, and Jungkook announced the award and Jackson's onstage entrance. The members of BTS also met Jackson backstage at the 2018 MAMA.
Following the award show, both Jackson and the members of BTS shared pictures and videos from their meeting. In a video Jackson shared, the artists shook hands, congratulated each other, and discussed BTS' upcoming performance at the award show.
A portion of the clip Jackson posted with BTS was later included in the documentary Janet Jackson.
Fans reacted to the artists meeting on social media
The final part of the 2018 MAMA took place on Dec. 14, 2018. After Jackson and BTS posted on social media together, fans of BTS posted reactions online about the artists meeting.
One fan wrote on Reddit, "I've always been a massive Janet stan and seeing her here with BTS is so exciting! Getting to meet Miss Jackson is no joke. I wonder what she thinks of the guys and their dancing?"
"Oh my god this is TOO POWERFUL," a fan wrote on Reddit about the meeting in 2018.
"… Seems surreal that they met THE Janet Jackson wow," wrote a Reddit user.
BTS will release an album in 2022, and Janet Jackson teased new music
Jin, Suga, J-Hope, RM, Jimin, V, and Jungkook are currently taking a short vacation. In March, the septet will put on Permission to Dance On Stage – Seoul concerts. BTS are also expected to release a new album in 2022.
"BTS will be focusing on preparing for the concert and release of the new album that will mark the beginning of a 'new chapter,'" Big Hit Music wrote in an announcement. "They are preparing for a concert this coming March to connect and communicate with the fans in-person in Seoul."
The final part of Jackson's documentary aired on Jan. 29, and in the end credits, Jackson previewed a new song called "Luv I Luv."
Jackson was originally expected to release an album called Black Diamond and go on tour in 2020. However, the Black Diamond album and tour were postponed due to the ongoing coronavirus (COVID-19) pandemic.