BTS' McDonald's Meal Sauces and Packaging Are Being Sold on eBay for Double the Price⁠
BTS' McDonald's Meal is already a massive success. The meal is universal and beloved. In fact, the sauces and packing are being sold on eBay for a ton of money.
BTS' McDonald's meal has just launched and as expected, the ARMY is going crazy. It's been well-publicized for years that Jin, V, RM, Suga, J-Hope, Jungkook, and Jimin have a special place in their hearts for the fast-food chain. As much as they love dancing, singing, and creating, they are also major foodies who have never been shy about their affinity for delicious food and treats. V in particular is obsessed with McDonald's McFlurrys.
It makes sense then that the band would team up with the fast-food chain to launch their very own exclusive meal. The meal launched in the United States on May 26, and it is being launched across the world throughout the month of June. However, since it won't go to every single corner of the globe, and BTS fans live everywhere, some members of the ARMY are finding very lucrative ways to make sure that everyone gets a taste of the BTS x McDonald's meal.
If you're unable to head to your local McDonald's or if the BTS x McDonald's meal collab is not available in your area, eBay might have what you want, but it's going to cost you more than a few dollars.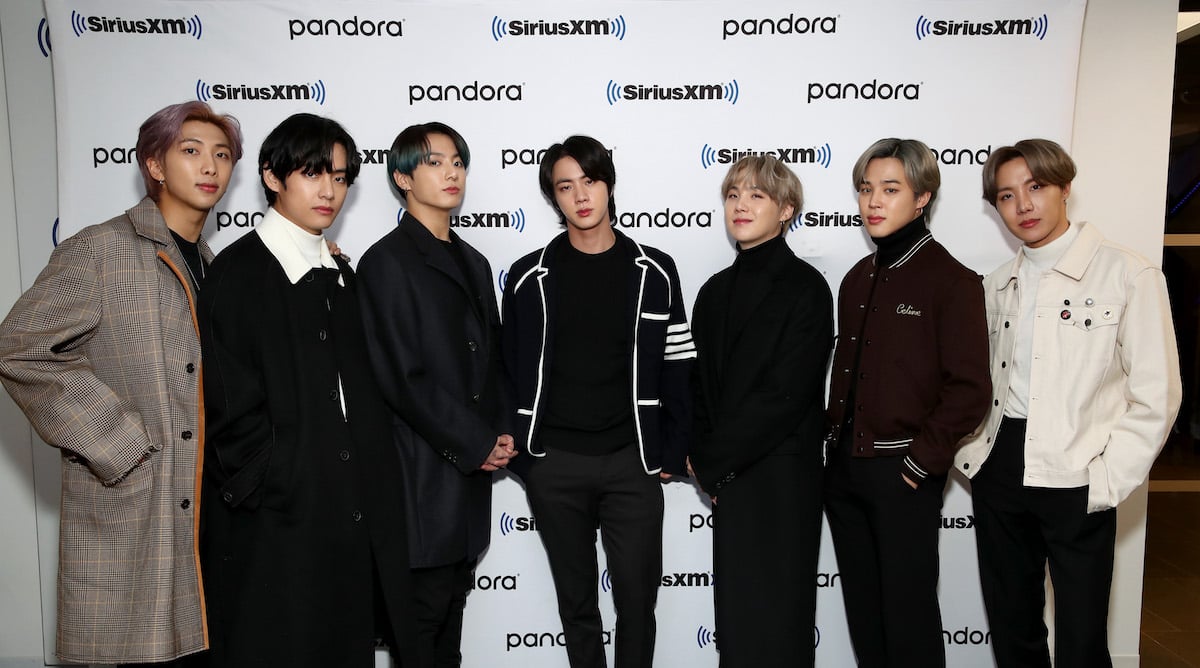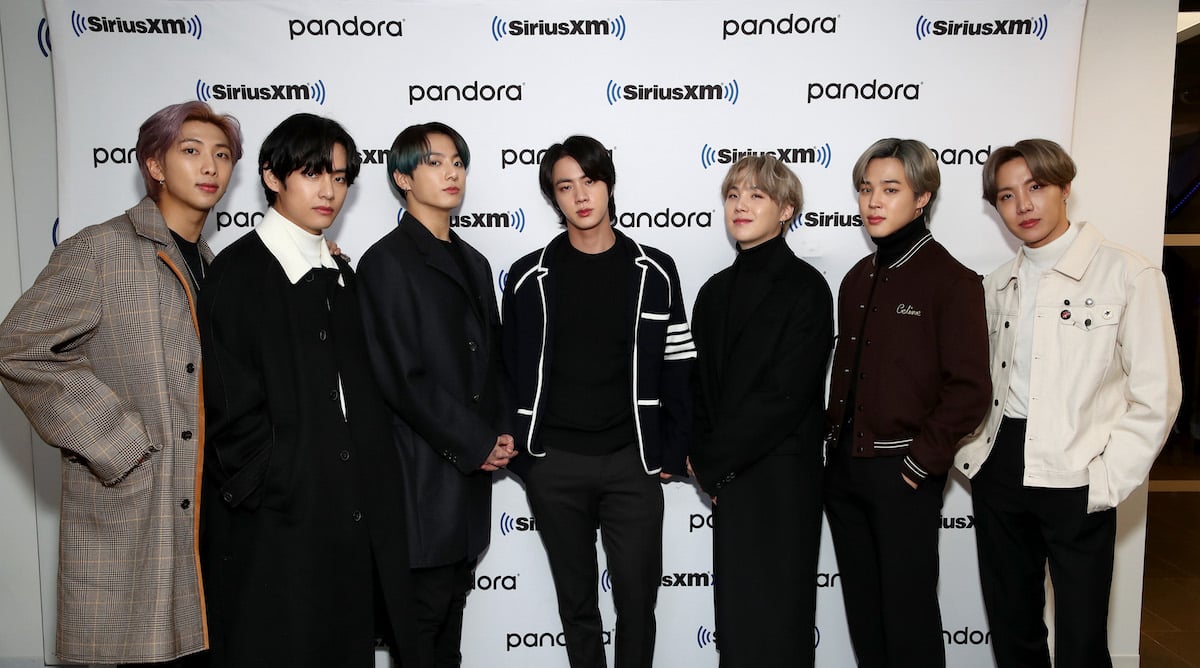 What is the BTS McDonald's meal?
Instead of seven individual meals that would represent Jin, V, RM, Suga, J-Hope, Jungkook, and Jimin's favorite foods from McDonald's respectively, BTS teamed up for a universal meal for fans. Depending on where you are located in the world, the meal consists of a 9 or 10-piece order of Chicken McNuggets, medium fries, and the Coke drink of your choice.
However, what makes the meal special is the sauces that come with it. The chicken nuggets are paired with a sweet chili sauce, and a cajun sauce. Both of the sauces were inspired by recipes from McDonald's South Korea and they typically aren't available anywhere else in the world.
"The band has great memories with McDonald's," Big Hit Entertainment said in a statement about the collaboration. "We're excited about this collaboration and can't wait to share the BTS Meal with the world."
BTS also released McDonald's-themed merchandise that can be purchased separately.
How much is the BTS McDonald's meal?
Though the price of the BTS McDonald's meal will vary depending on location, even across the United States, like all of the meals at McDonald's, it will still be affordable for the majority of fans. The medium meal costs around $9, while the large is about $12.29.
McDonald's knows the star power that BTS holds, and V has been praising the Oreo McFlurry for free for many years, so while the meal is available for fans for under $10, McDonald's paid the band a pretty penny for their partnership.
"BTS is currently one of the most expensive celebrity spokesmodels," The Korea Times reported. According to the outlet, South Korean companies often pay the group $2.69 million to $4.48 million just for domestic endorsements. Since their partnership with McDonald's is global, the band was paid a lot more. They are said to have made $8.89 million on the deal alone.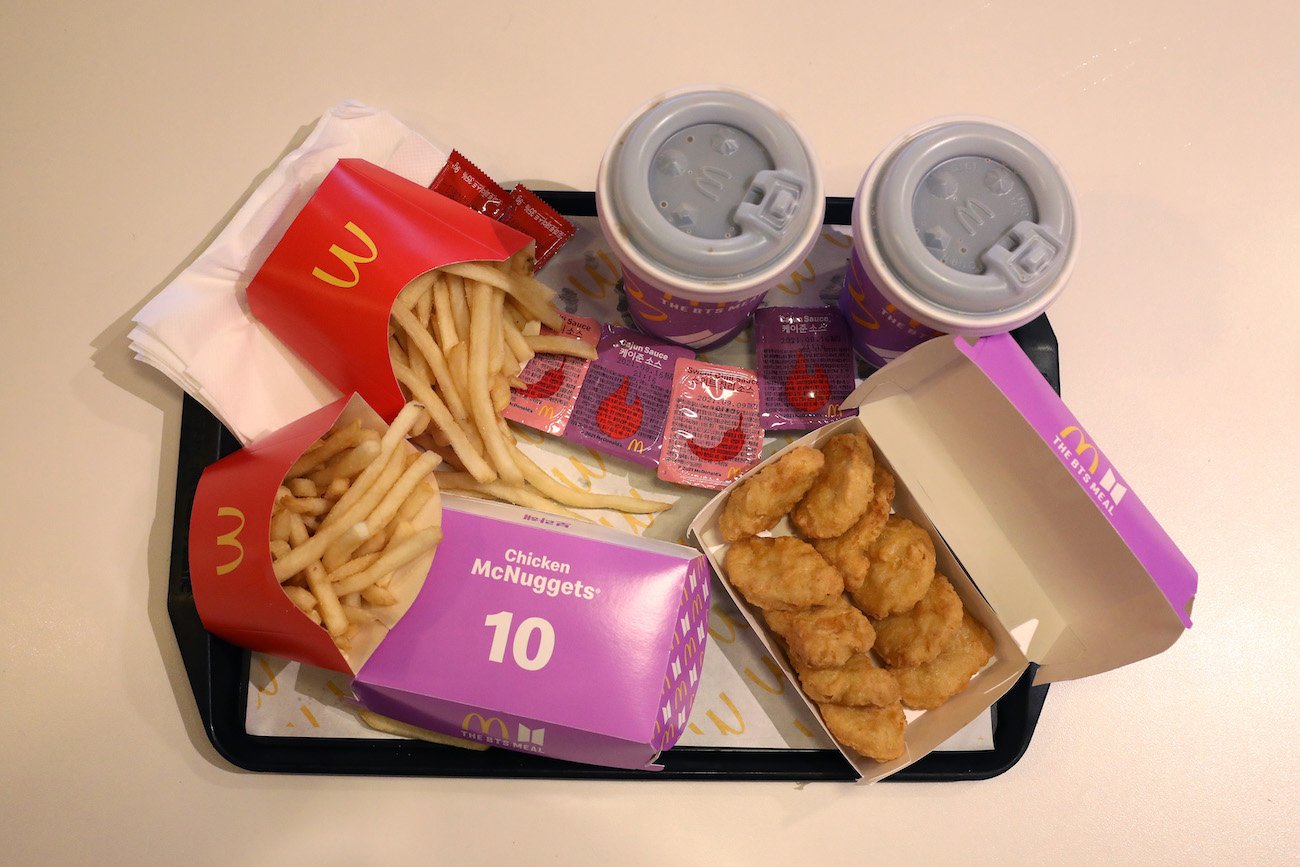 BTS' McDonald's meal sauces and packaging are being sold on eBay for a ton of money
BTS aren't the only ones capitalizing off of their McDonald's collaboration. Fans have been flocking to McDonald's to stock up on BTS-themed fast-food packaging so they can resell paper bags, boxes, drink cups, and dipping sauces. While fans on TikTok have been showcasing their collector's items, fans on eBay are making bank.
Baller Alert is reporting that on eBay, BTS x McDonald's meal bags have posted on sale for upwards of $80, plus shipping. Another listing has a bag and both sauces for $200 on the site. Yet another posting from Australia is auctioning the white, BTS-themed nugget box and both sauces for nearly $193.
Clearly, this collab is already a success.